How to Choose the Conveyor Belt
Publish Time:
Author: Site Editor
Widely used in various industries such as manufacturing, food, textiles, and packaging industries, and so on, the conveyor belt is a crucial part of the conveyor system. The conveyor belt should be chosen appropriately to keep the system running smoothly. So how do we choose the right belt for your system? Some tips follow:
Dimensions
The conveyor belts are made from various materials such as rubber, polyester, leather, nylon, etc. Getting the accurate length, width and thickness is an essential step to choose the right belt.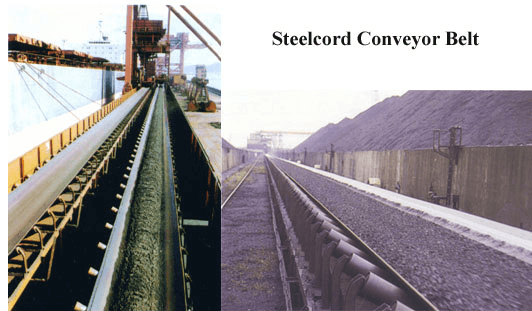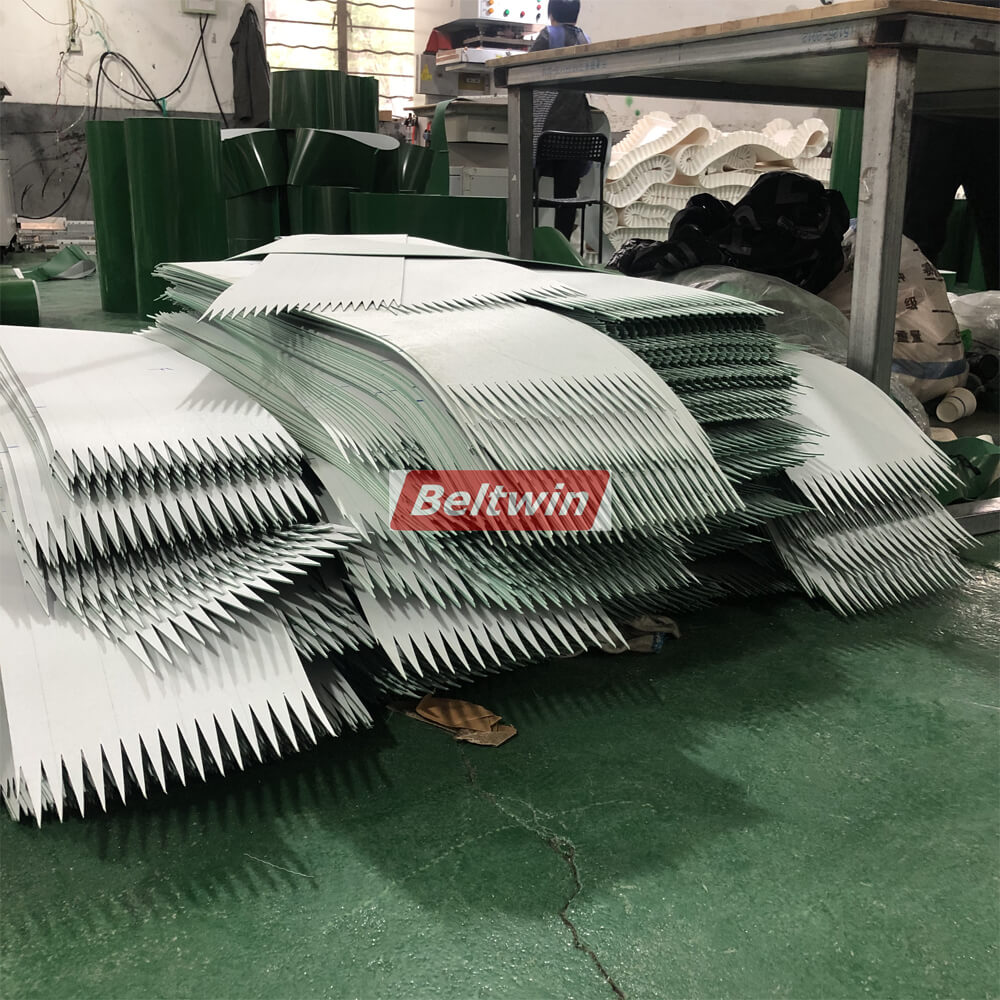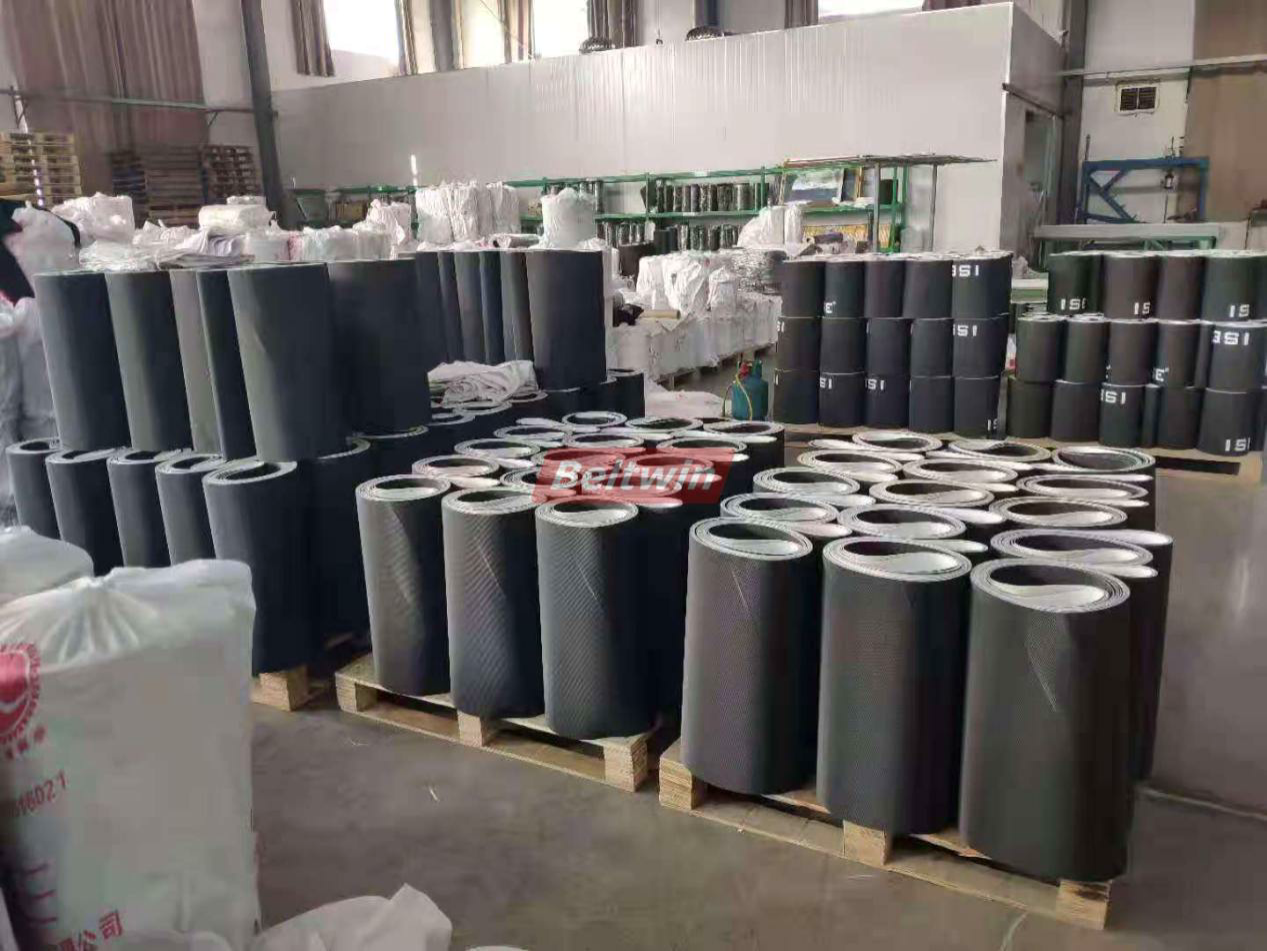 Specifications
What kind of product will be conveyed on the conveyor belt is a significant part of choosing the right belt. The details include the shape, size, and weight of the products being conveyed.
Decline or incline requirements
The movement of the conveyor system is also an important factor to consider. If the belt moves upward or downward, then the belt should be welded by the guide, sidewalls, or cleats. Therefore, whether can be welded also needs considering because it means you need preparing machines to weld, such as the guide welding machine or the high-frequency belt welding machines, which you can find in Beltwin.
PVC PU Belt Sidewall Welding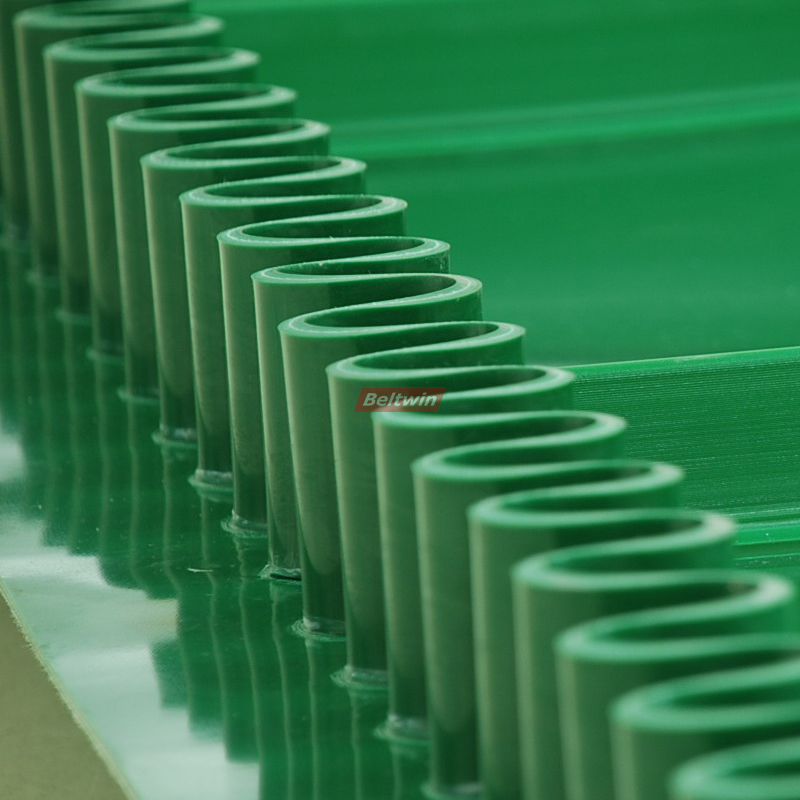 PVC PU Belt Edge Seal Welding
PVC PU Belt Guide Welding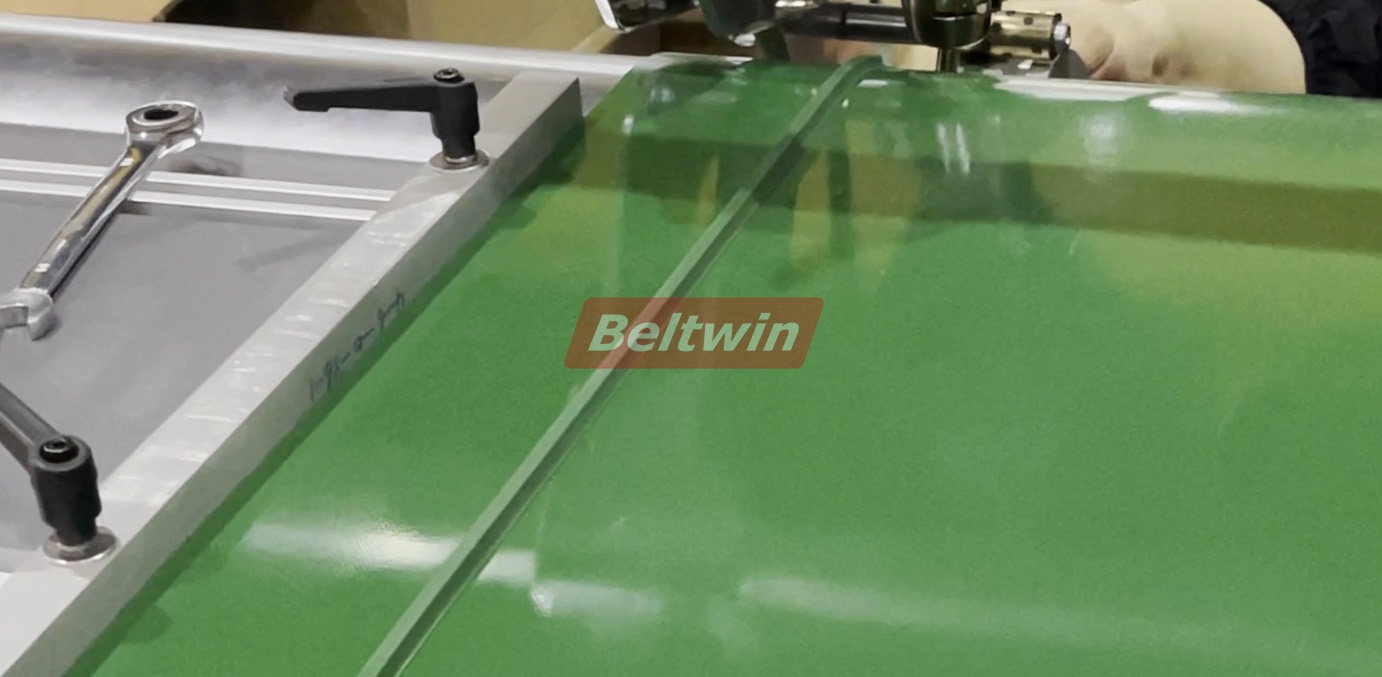 PVC PU Belt Hole Punching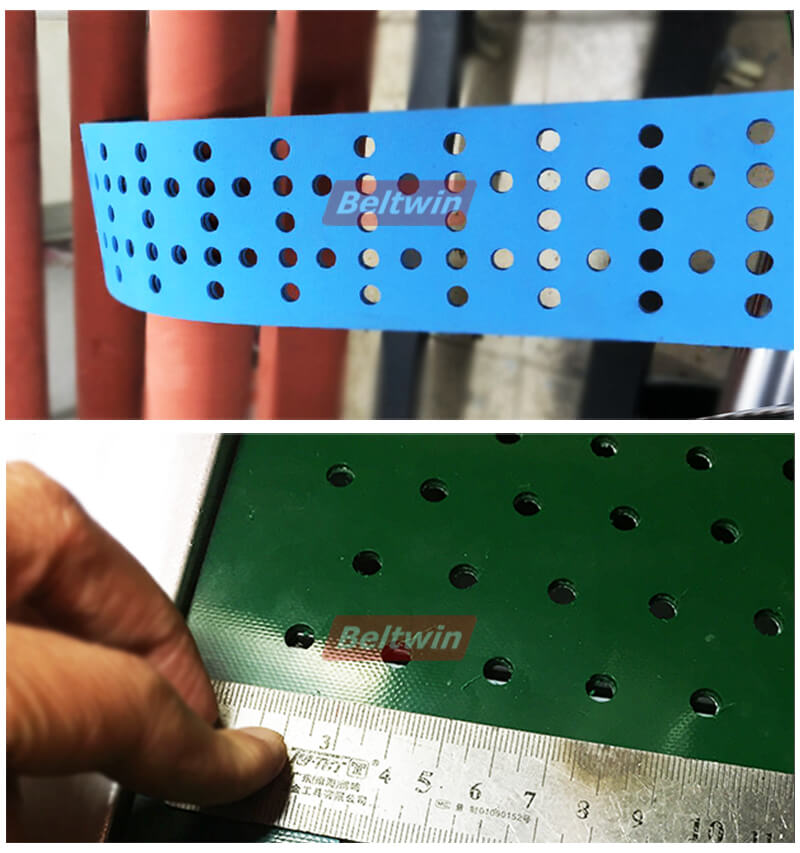 Processing
Beltwin, which mainly produces splicing devices, according to the belt types, width, and function, can offer types of processing machines, such as the air cooling press, the water cooling press to the belt joint, and guide machine, edge seal machine, high frequency machine for belt weld ect.
Pls you can refer to below pages for more detailed information: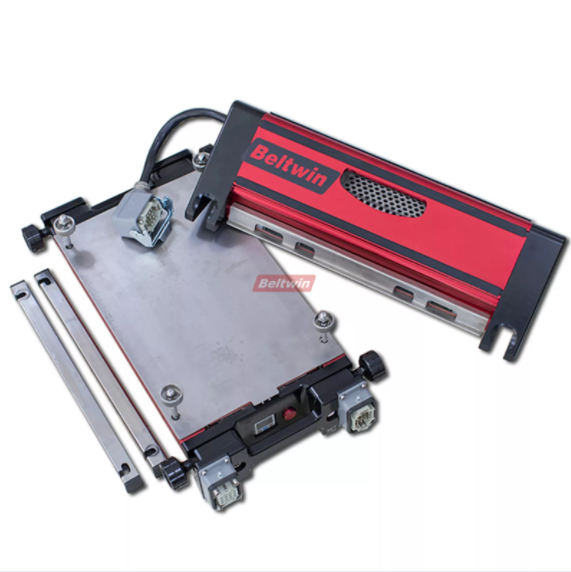 Air Cooling Press (Hot Press): https://www.beltwin.com/for-pvc-pu-belts/air-cooling-pvc-pu-belt-splice-press-pa300-2400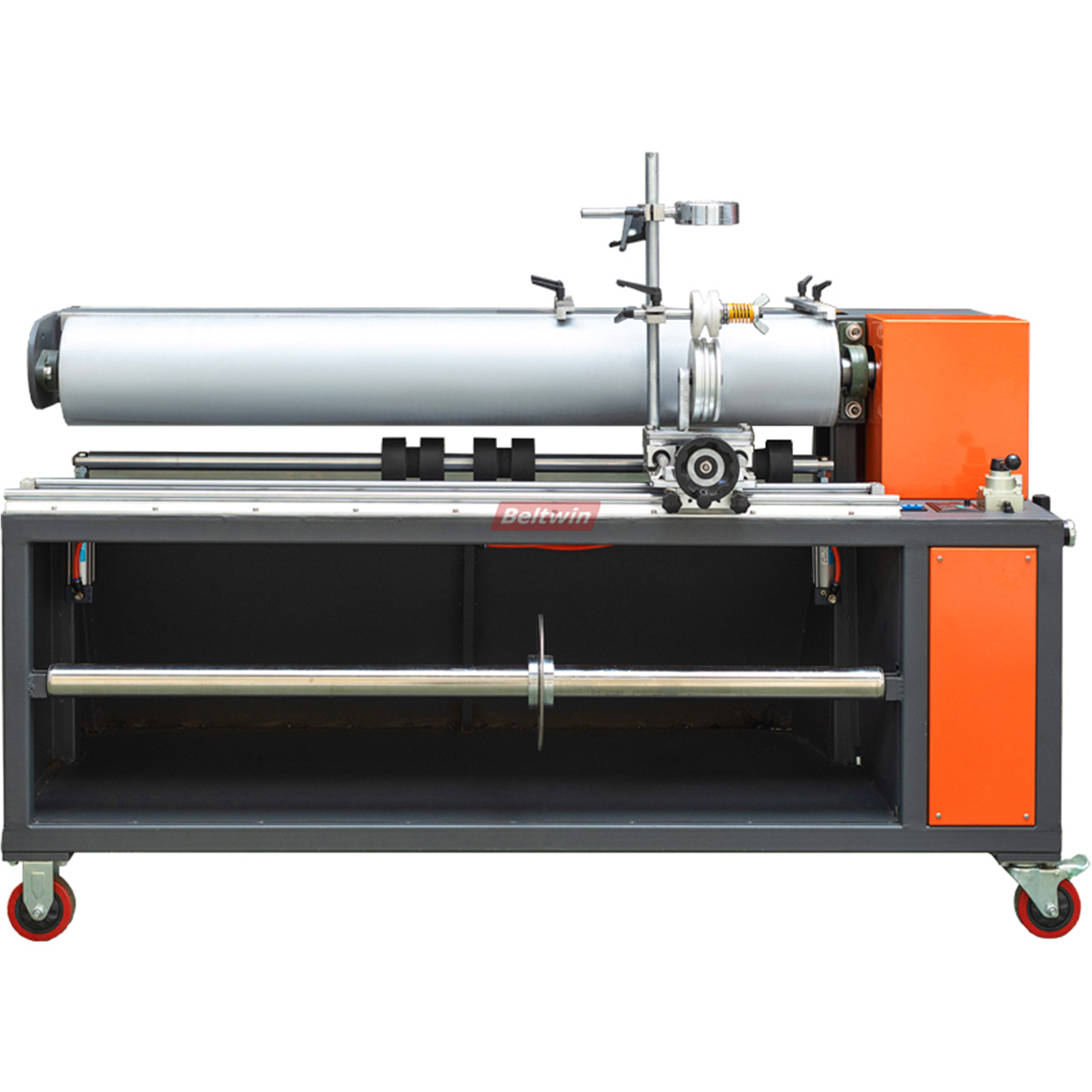 Guide Welding Machine: https://www.beltwin.com/belt-guide-welding/guide-welding-machine-for-pvc-pu-conveyor-belting-qb1000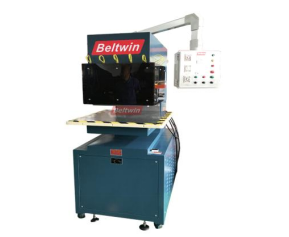 HF Welding Machine: https://www.beltwin.com/hf-welding-system/12kw-high-frequency-belt-welding-machine-for-belt-cleat-v-guide-sidewall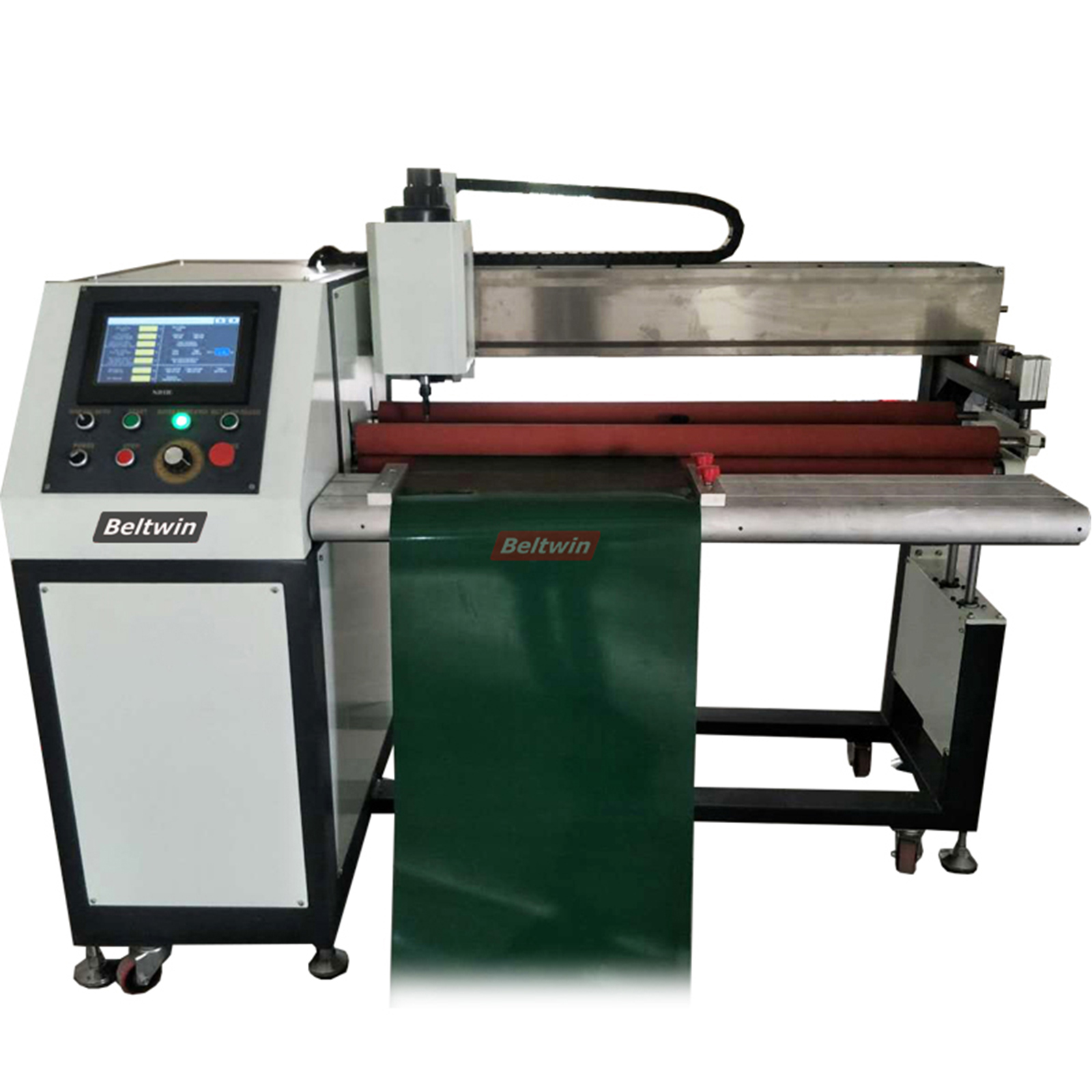 Machine (Hole Punch): https://www.beltwin.com/belt-perforating-machine/pvc-pu-rubber-conveyor-belt-perforating-machine-holes-drilling-td-1000
Those mentioned factors are indispensable when choosing the conveyor belt. Without a proper conveyor belt, there will be a great impact on the product, conveyor system, and production. Any more information interested, pls advise.