Conveyor Belt Slitter with Winder & Rewinder (Improve version)
Conveyor Belt slitter is designed for easy longitudinal cutting of PVC PU conveyor belts max up to 4000mm.With winder, easy cutting the belt from belt roll and rewind after cutting.
Conveyor Belt Slitter with Winder & Rewinder (Improve version)
Product Information:
Many factories need to cut a lot of conveyor belts each day. In order to improve work efficiency and save production costs, they choose to equip electric winders to cooperate with the work of the slitter machine. So we provide customers with a cutting solution for slitting machines
According to the width of the slitting machine, the roller radius of the conveyor belt, and the weight of the conveyor belt, we can provide customers with different specifications of winders.
Beltwin provide our clients with upgrades type of slitter machine with winder and unwinder.
The economical type: There will be two electric winders help our clients to collect conveyor belt roll.
It can add separate winders to suit for slitter machine.
Feature:
This type is more cost-effective.

We can delivery fast because this is our standard type.

This solution suit for light weight conveyor belt

Keep the conveyor belt cutting smoothly and prevent the conveyor belt from moving laterally, with a constant conveyor belt width.

According to different working requirements, can adjust the roller speed.

The electrical control panel and the whole machine control panel are in the same position and can be operated at the same time. It has the functions of adjustable speed, emergency stop button, frequency conversion speed cutting, frequency conversion winder and unwinder.
Specification:
This type can add separate winders to suit the slitter machine work.
We can provide three shafts you can choose: Square shaft, air shaft and pneumatic sleeve.
Provide the shaft is Square type: 70x70mm or 80x80mm.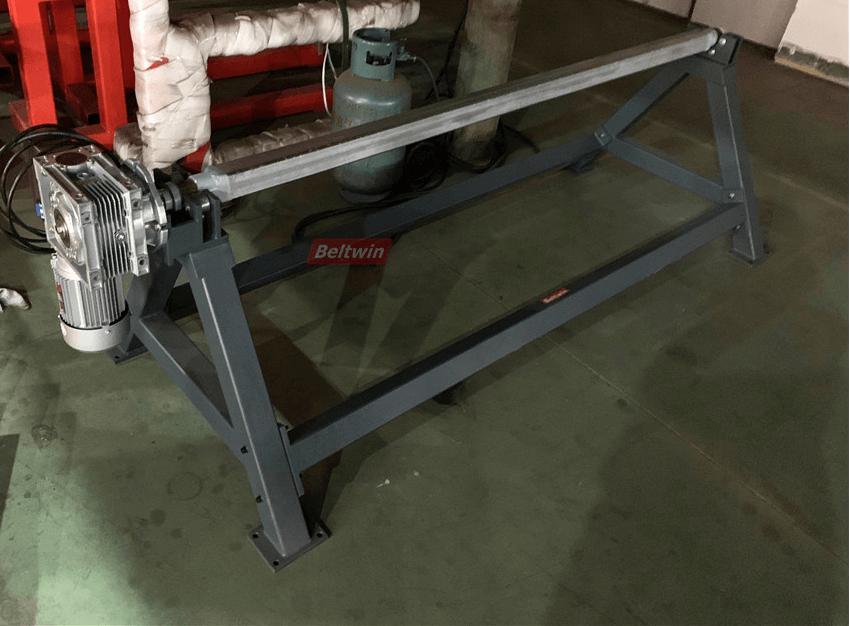 Upgrade to Air shaft or Pneumatic sleeve for circle roller core.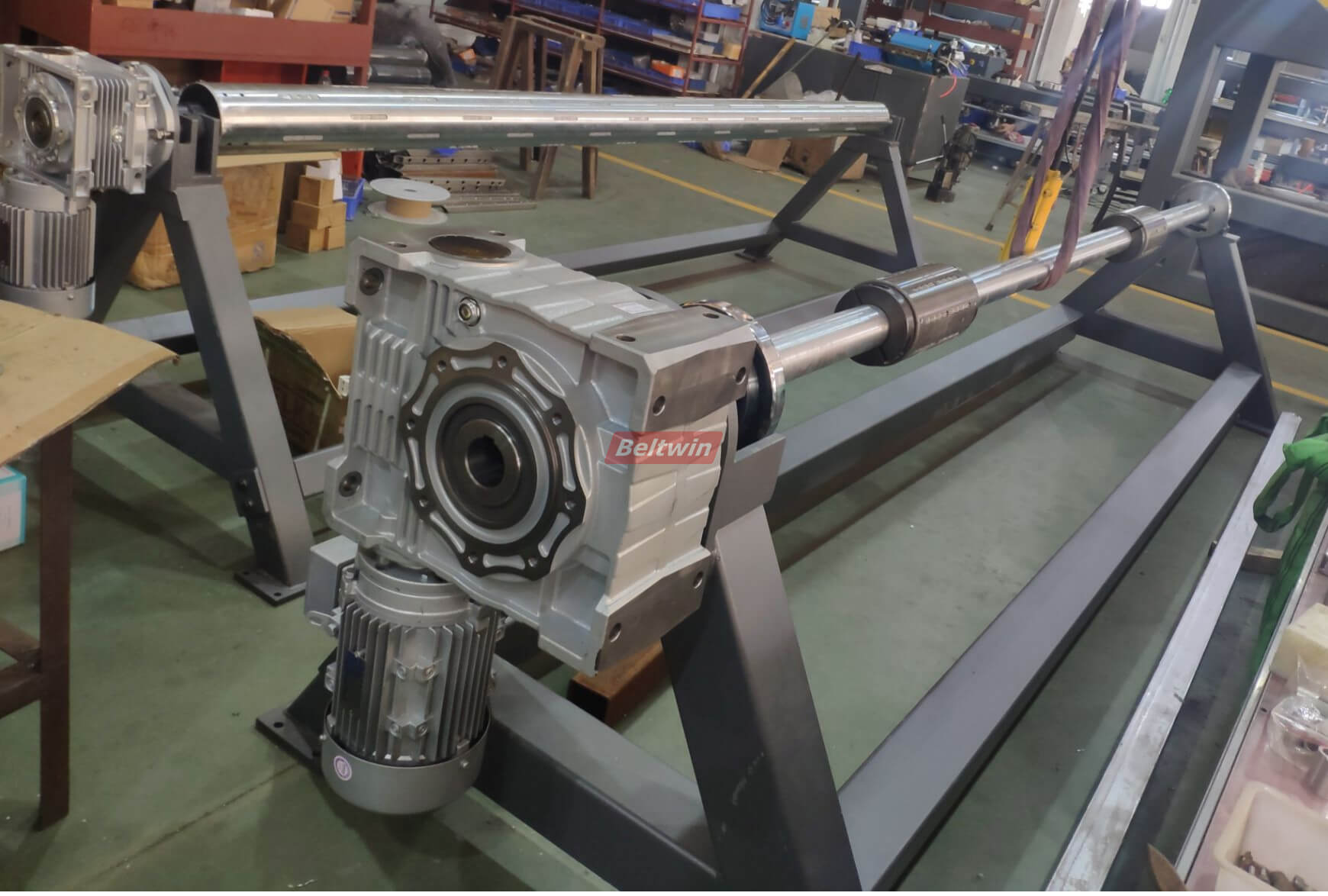 Optional:
The left and right movement of the winder: when the conveyor belt cutting, but the conveyor belt lateral movement. This function can prevent the belt running off, guide rail can prevents any lateral movement and keep the belt constant belt width.
If necessary, two winder and the slitter machine can be welded together for the customer before shipment. There is no need to adjust the position of the winch during installation or each time it is used.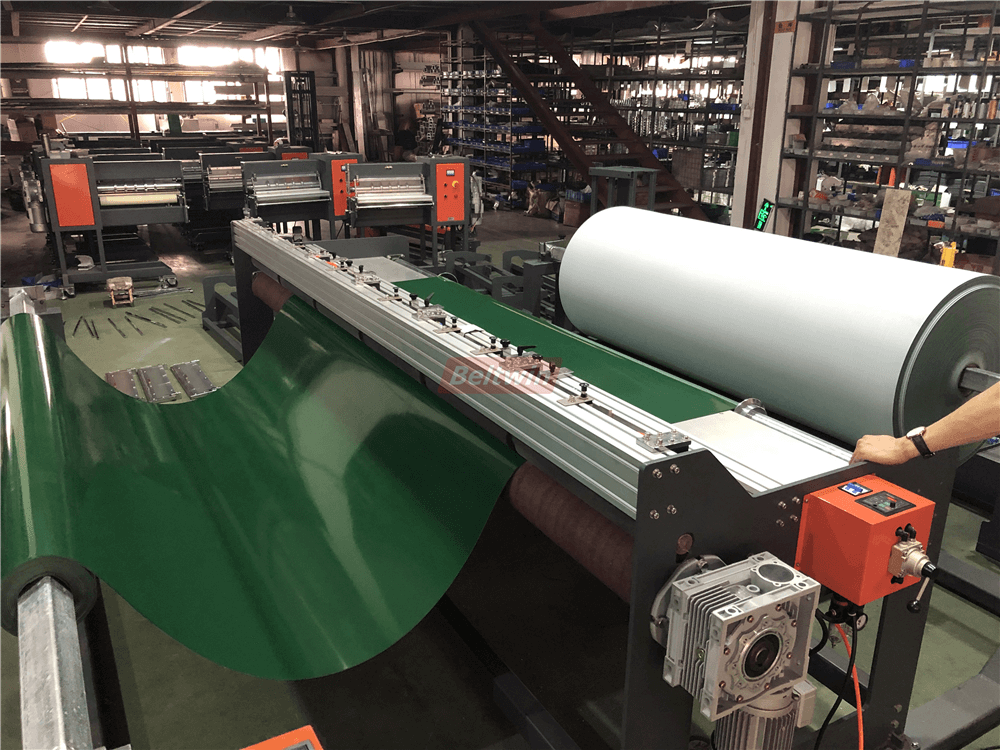 Beltwin cutting slitter test video
Beltwin Conveyor Belt Slitter With Winder and Rewinder
Feedback