Heavy Duty Belt Slitter for Rubber Conveyor Belt, Cutting Machine
Your best choice for the longitudinal cutting of conveyor belts, specializa for 5-10 tons heavy duty rubber belt rolls.
Heavy Duty Belt Slitter for Rubber Conveyor Belt, Cutting Machine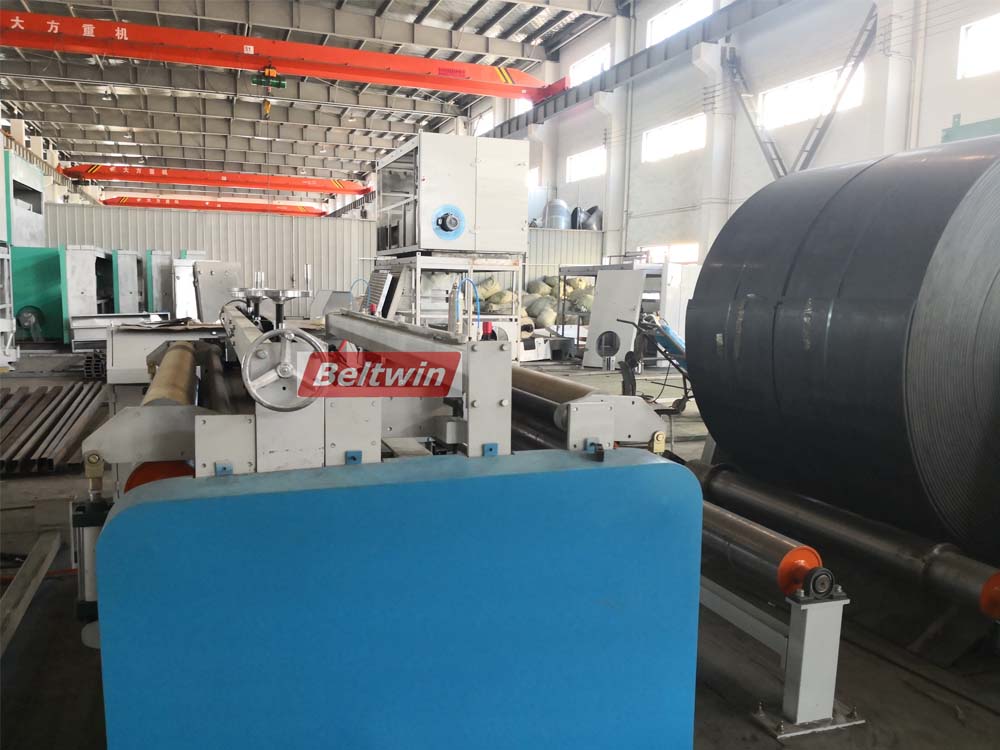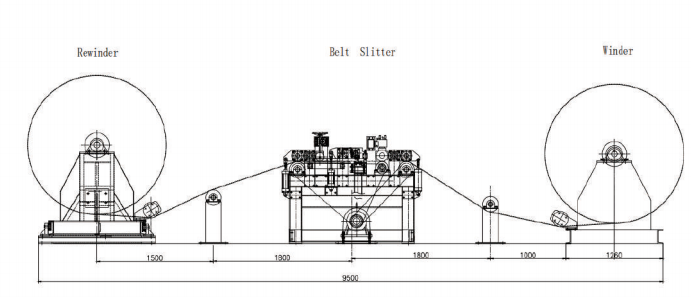 Product Information:
The Beltwin rubber belt Slitter Machine is designed for easy longitudinal cutting of rubber belt etc. heavy duty conveyor belts.
Feature:
Include Unwind unit, Cutting unit and a Rewind unit.

Strong axis (round or square), accords to different weight belt rolls and widths, we can make special accords to order.

Accords with different working requirements, the cutting speed is adjustable.

Accommodates belts up to 2 meters or 3 meters. Wider available on custom order.

Guide rail prevents any lateral movement resulting in a perfect, straight cut of the belt, with a constant width.

Electrical control panel including the speed control, frequency inverter, air clutch system control and emergency stop button.

The complete assembly is controlled by a control panel which is executed with speed regulation, frequency controlled cutting speed, frequency controlled rewinding, frequency controlled back winding.

Mechanical length counter (digital length counter is optional), enables the cut length to be checked when cutting belt.

Fix the blade with the knife mounted on the movable toolbar. Standard equipped with 5 knives (more qty is optional).

Custom Power supply.
Feedback