PVC PU Conveyor Belt Winder
Beltwin provides electric conveyor belt winders for solving conveyor belt traction and winding. Square shaft or different size air Expandable Shafts available.
Electric PVC PU Conveyor Belt Winder
Product Information:
The Beltwin has all series of belt winders and stands for all belt sizes and length.
With the equipment manufacturing experience of several engineers, the Beltwin's belt winder is special designed for the longitudinal cutting of conveyor belts, belt width from 1500mm to 4000mm.
Product Feature:
Winder for all types conveyor belt (PVC, PU, PVK, Rubber conveyor belt and non-woven fabrics.)
Units are designed for years of reliable trouble-free operation.
According to different working requirements, can adjust the roll speed.
The winder and the machine are controlled by a main motor, with stable speed and good performance.
Beltwin's winder can based upon the length and the width of the conveyor belt, the pulling force and the diameter of the roll that unique requirements.
More details of our winder please feel to contact us
Product Specification:
The shaft can bear the weight of conveyor belt 2000kgs.
Maximum diameter of conveyor belt roll is 1500mm.
Working voltage: 220V 1Phase and other also can choose.
Optional:
The left and right movement of the winder: when the conveyor belt cutting, but the conveyor belt lateral movement. This function can prevent the belt running off, guide rail can prevents any lateral movement and keep the belt constant belt width.
We have three types shafts can choose: Square Steel shaft, Air shaft and Pneumatic sleeve.
Square shaft:
1.Shaft diameter: 70x70mm and 80x80mm.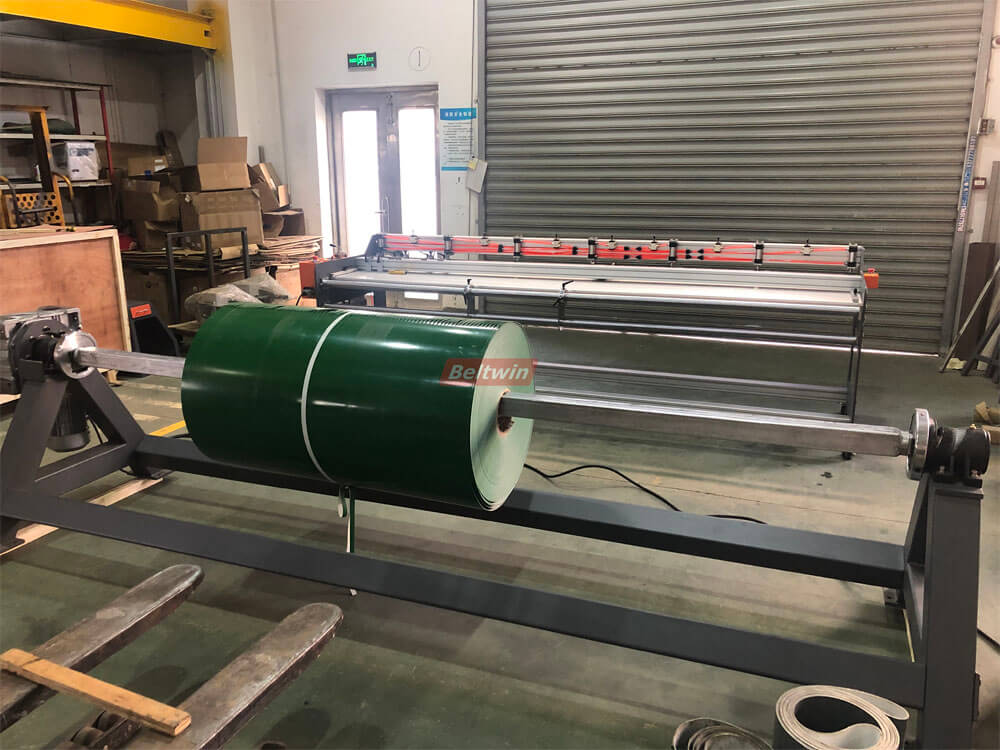 Air shaft (expandable shafts):
The shaft diameter: 150mm
It's conforms to the shape of the inner core of the conveyor belt.
Better match the conveyor belt, so that the conveyor belt can be cut more smoothly.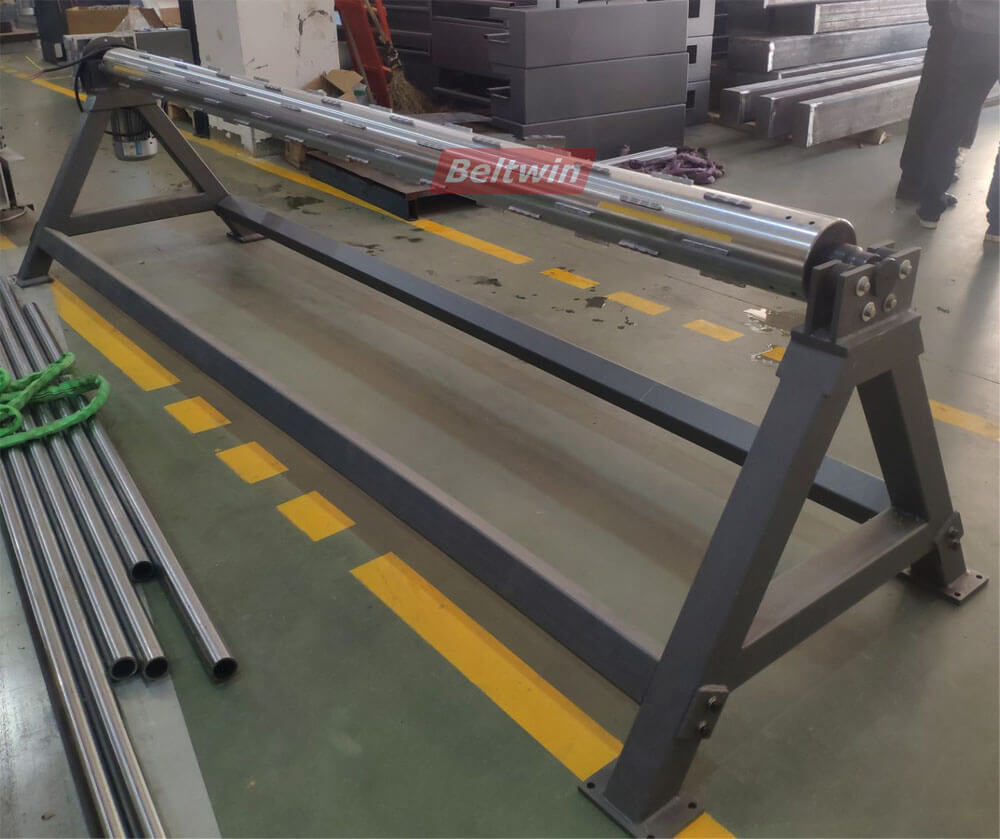 Pneumatic sleeve:
The shaft diameter: 150mm
This winder provides a more economical choice for some customers with insufficient budgets.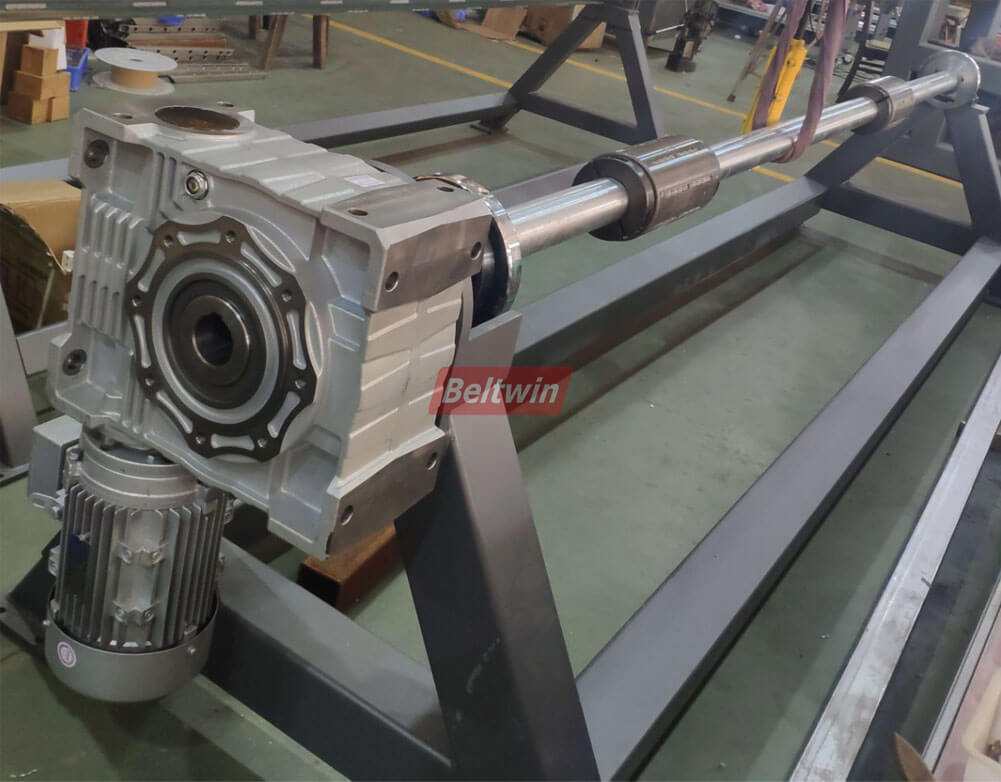 Feedback