Delivery Diary (Coneyor Belt Air Cooling Press and Finger Puncher to Thailand) 2022-7-8
Publish Time:
Author: Site Editor
Customer Information
Country: Thailand
The client have been operating in Thailand since 1996.Their main products are conveyors and power transmissions. which are used in all types of industries such as food, wood and furniture, printing paper and packaging, electronics, cement and others.They are conveyor belt distributor of Chiorino of Italy , Wire belt of England , Mato of Germany
Beltwin had cooperated with this client since 2017 ,provide many conveyor belt fabrication machine ,such like PVC PU belt jointing / belt finger punching / guide welding and etc.And beltwin team came to visit client company in 2019, check machine and provide maintenance service for machines.
Delivery Date: 2022-06-08
Machine Detail:
Customized Blue color conveyor PVC PU belt air cooled hot jointing splice press machine
GEN3 PA600 GEN 3 * 2 SETS
GEN3 PA900 GEN 3 * 1 SET
GEN3 PA1200 GEN 3 * 2 SETS
Manual type belt finger puncher machine TC1200 * 1 SET
Client also had Beltwin PA2100 GEN 3
Delivery Photos: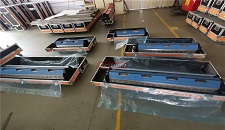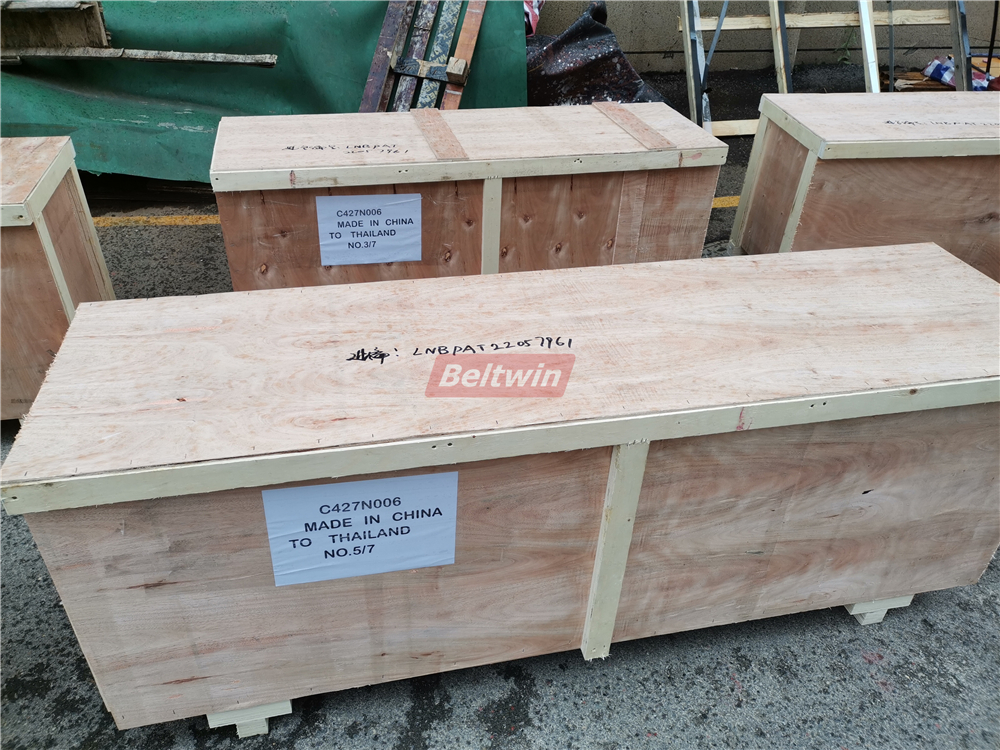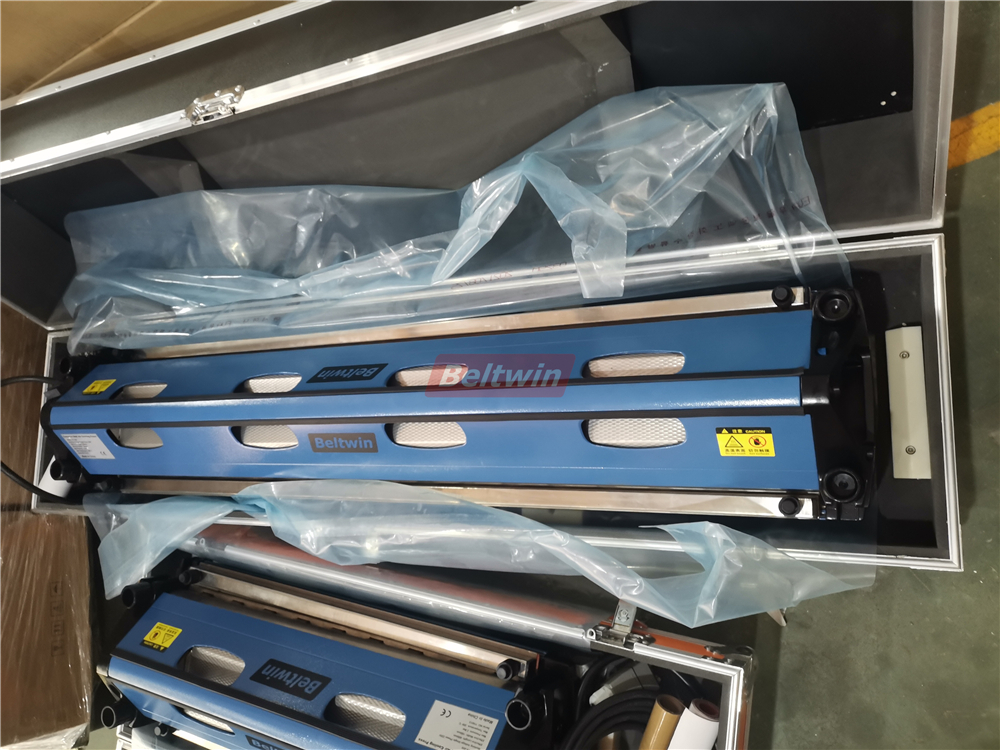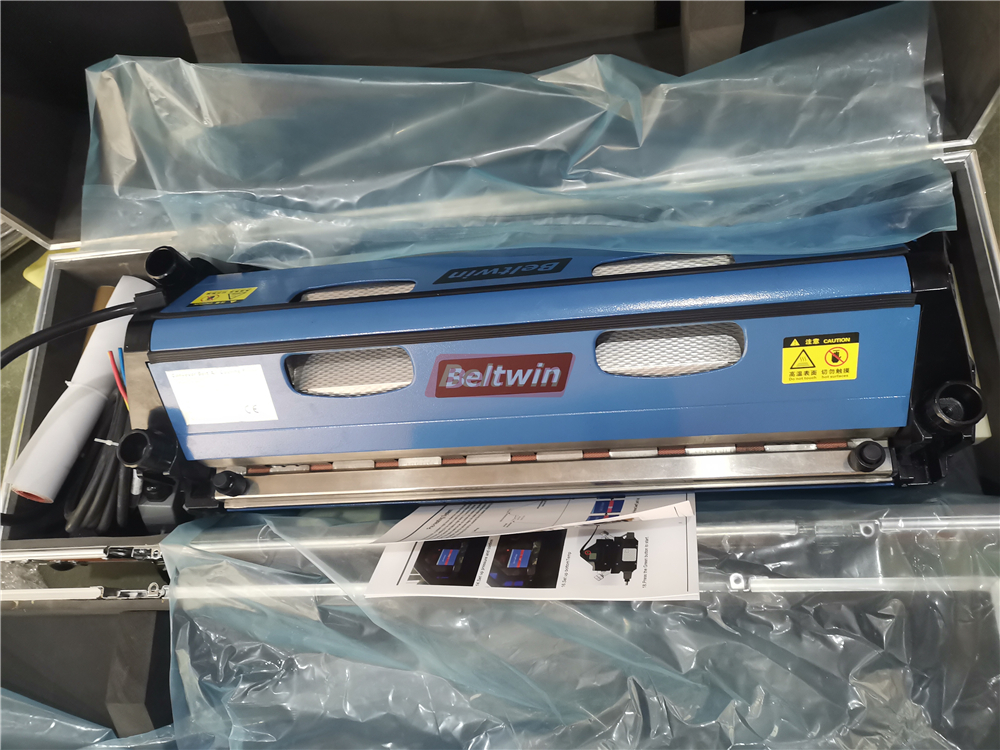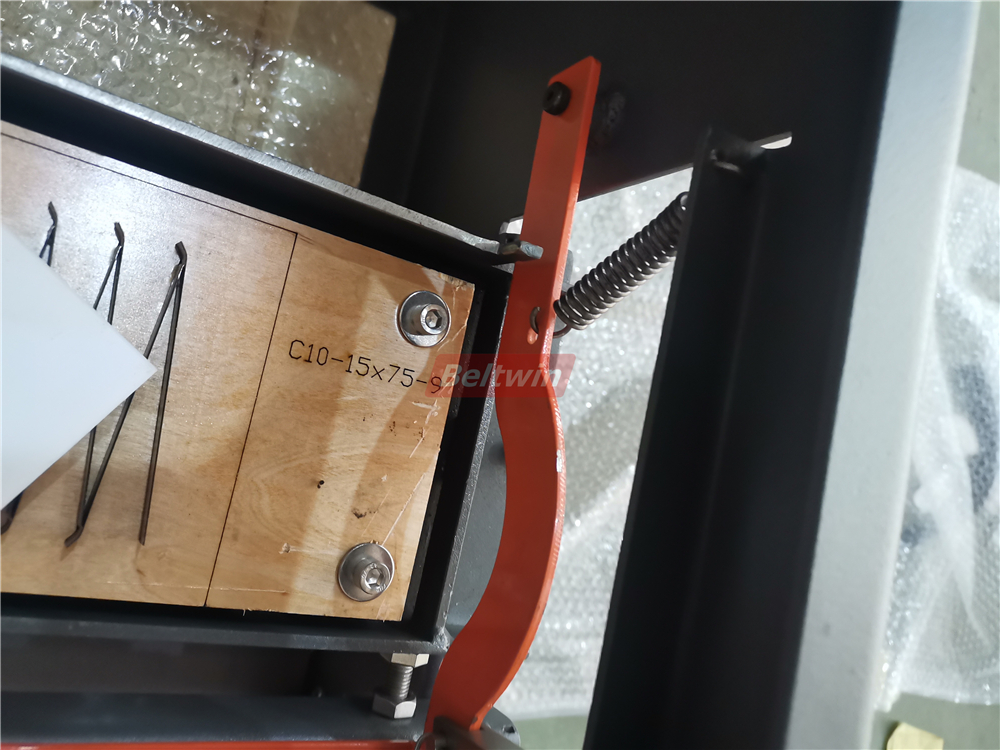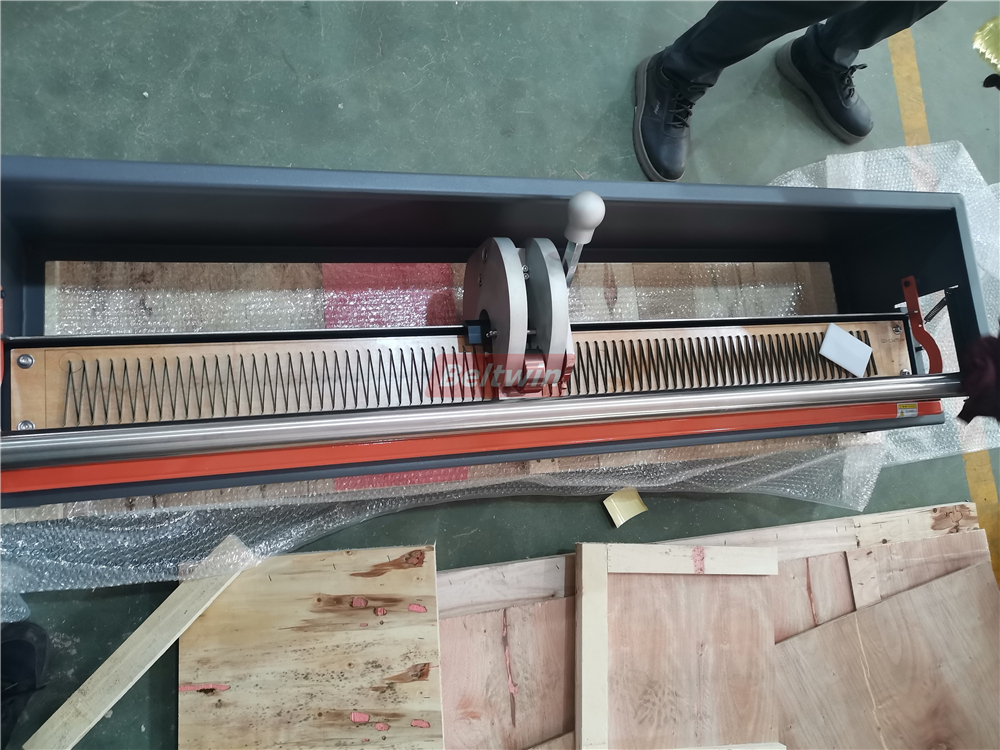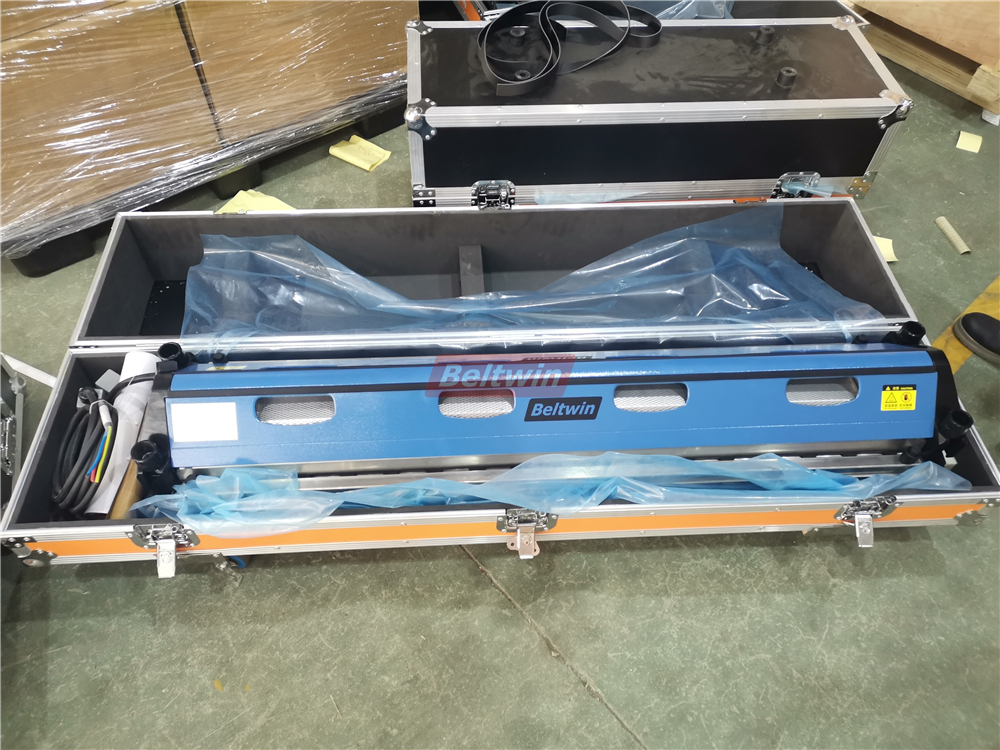 GEN3 Air Cooling Press
All in one design: The press has an integrated air-cooling system and also air compressor inside. To ensures that the belt is quickly cooled down and auto press on, without water pump or additional air compressor.

Reliable and automatic Temperature Control, time control and pressure control in one control system, easy to set).

New Design: With Four Airbags

Easy to use and assemble, how to operate pls freely to refer to below video.

Fast Splicing: include heating time and cooling time, no more than 12 mins.

Real air cooling & all in one machine for wide belt, 2700mm and 3000mm wide.
https://www.beltwin.com/for-pvc-pu-belts/air-cooling-belt-splice-press-pa2700-pa3000
Manual Finger Puncher
The newest manual finger puncher, have different models width from 24″ (300 mm) to 60″ (1500 mm) (no width limited), special width can make for you.

Light weight and portable design, good choice for outdoor work use, no need electric power, no need air compressor, no need bring hydraulic pump etc.
Open design, no width limited.
Easy change the blade accords to work, also different blade size can make accords to your requirements (20×50,15×75,10×80,20×80 and etc., also round and sharp blade is optional)
Special Fingers: Diamond Finger, joint more tighting.
Single finger splice & double fingers splice
https://www.beltwin.com/for-pvc-pu-belts/manual-pvc-pu-belt-finger-puncher-tc300-1500