Delivery Diary (4PCS Vulcanizer DSLQ-F to USA) 2022-7-26
Publish Time:
Author: Site Editor
Customer Information
Country: USA
Company founded in 1918, a long-established history.The company got its start by selling leather belting. As the demand for leather belts decreased, the need for rubber belting and other industrial rubber products increased, they became an important supplier to both users and OEMs.They need vulcanizer to vulcanize cleat on the top of rubber belt, they also made a special mold between our vulcanizer heating platen.
Delivery Date: 2022-01-05
Machine Detail:
4 sets Beltwin Vulcanizer DSLQ-F 660 x 1170mm
For belt width 1050mm
Working pressure: 100psi
Heating platen dimension: 660 x 1170mm
Delivery Photos: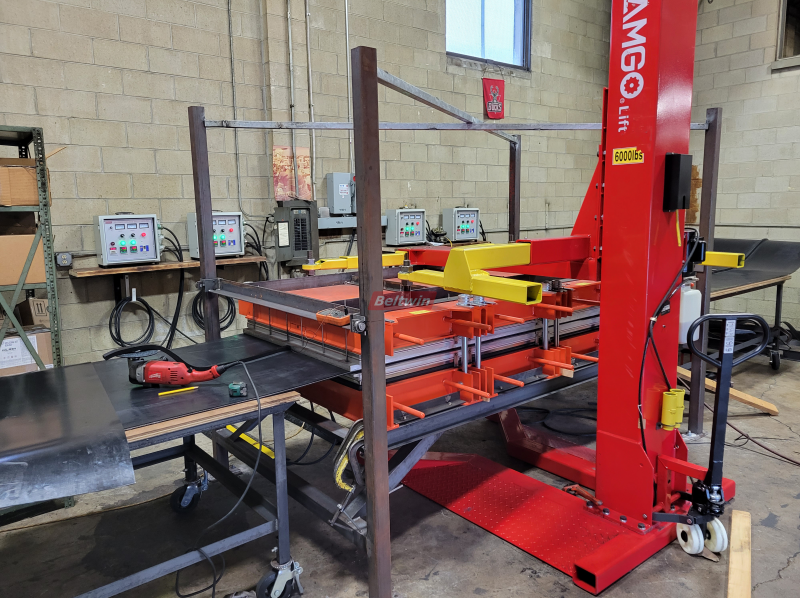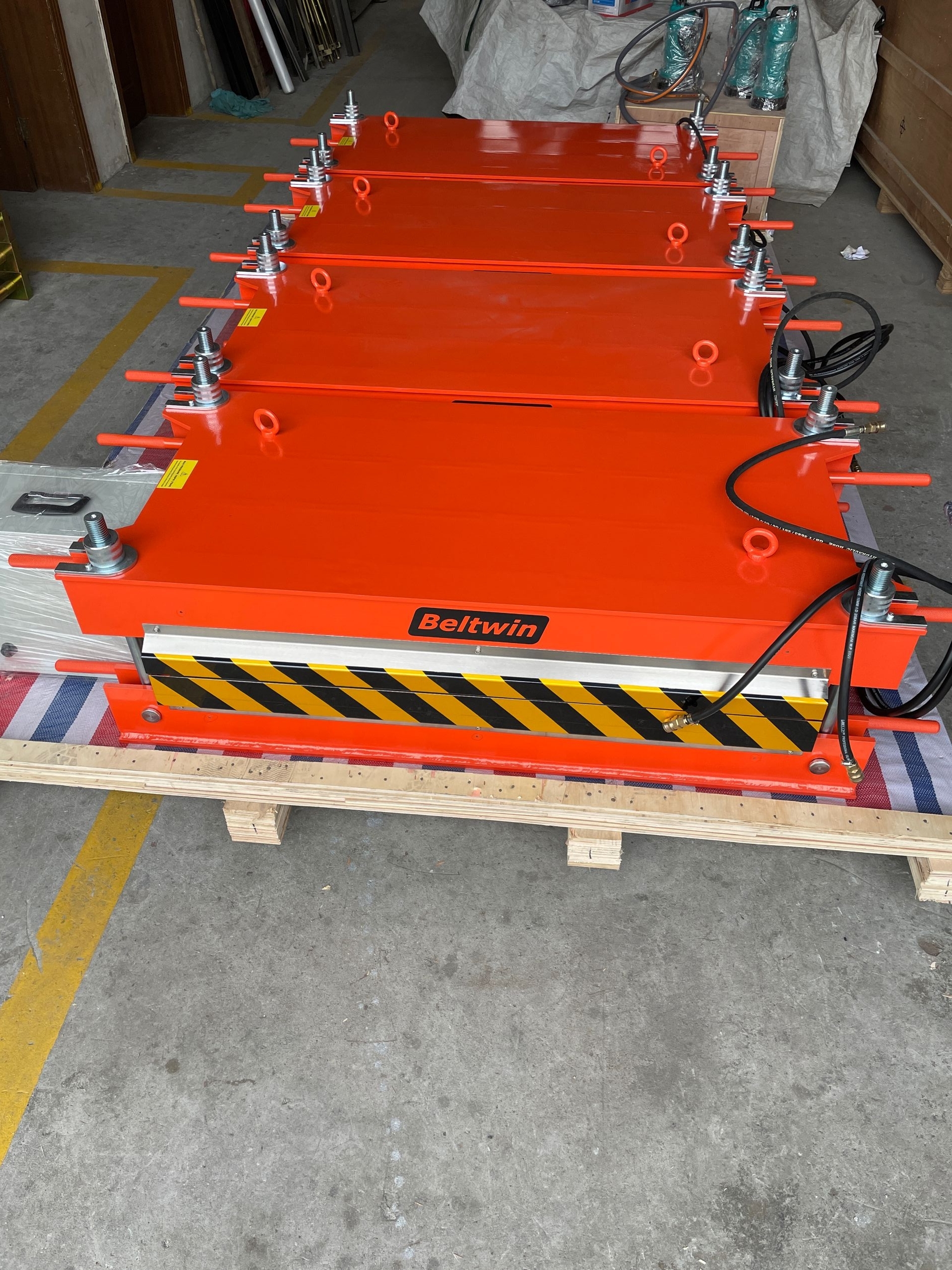 Customer used more than half year, and give us positive feedback, very appreciated.
Beltwin Vulcanizer DSLQ-F frame type, 2piece designed.
Aluminum frame style, for you simple and fast operation.
Frame type vulcanizer only 2 parts, top and bottom heating platen, it can be used quickly without assembly.
Water cooling system make machine cool down quickly.
Operation pressure up to 7 bar(100psi), if 14bar(200psi) also can be produced.
Completely automatic process programmed from the control unit (heating, dwell time).
More information can be viewed on our website:
www.beltwin.com/for-rubber-belts/vulcanizing-frame-press-dslq-f-vulcanizing-equipment-for-rubber-conveyor-belt