Delivery Diary (4PCS Air Cooling Press) 2022-8-15
Publish Time:
Author: Site Editor
Customer Information
Established in 1971,the client company occupies over 70,000 square feet and has in-house mechanical/engineering and manufacturing capabilities to meet the needs of conveyor manufacturing and packaging systems in a variety of industries.
Client provides technical support for automated conveying for food and beverage processing and packaging plants, with specially developed hygienic conveyors that can accommodate any food processing conveyor belt.
Client bought our air cooling hot jointing press to make belt jointing by themself in workshop and on-site.
Delivery Date: 2022-08-02
Machine Detail:
All in one air cooling PVC/PU light conveyor belt hot jointing splice press machine
PA300 (12'') GEN-2
PA600 (24'') GEN-3
PA1200 (48'') GEN-3
PA600*50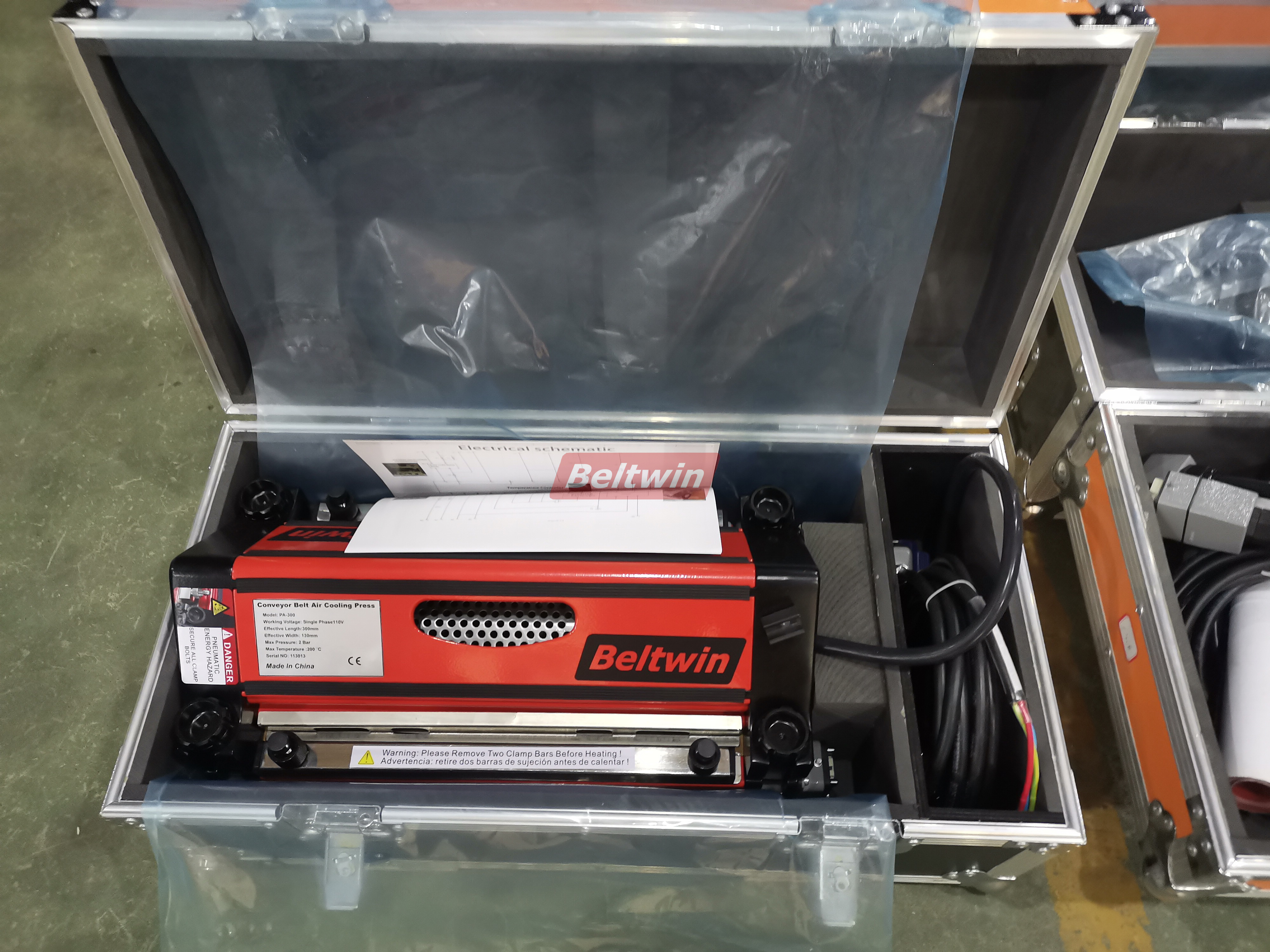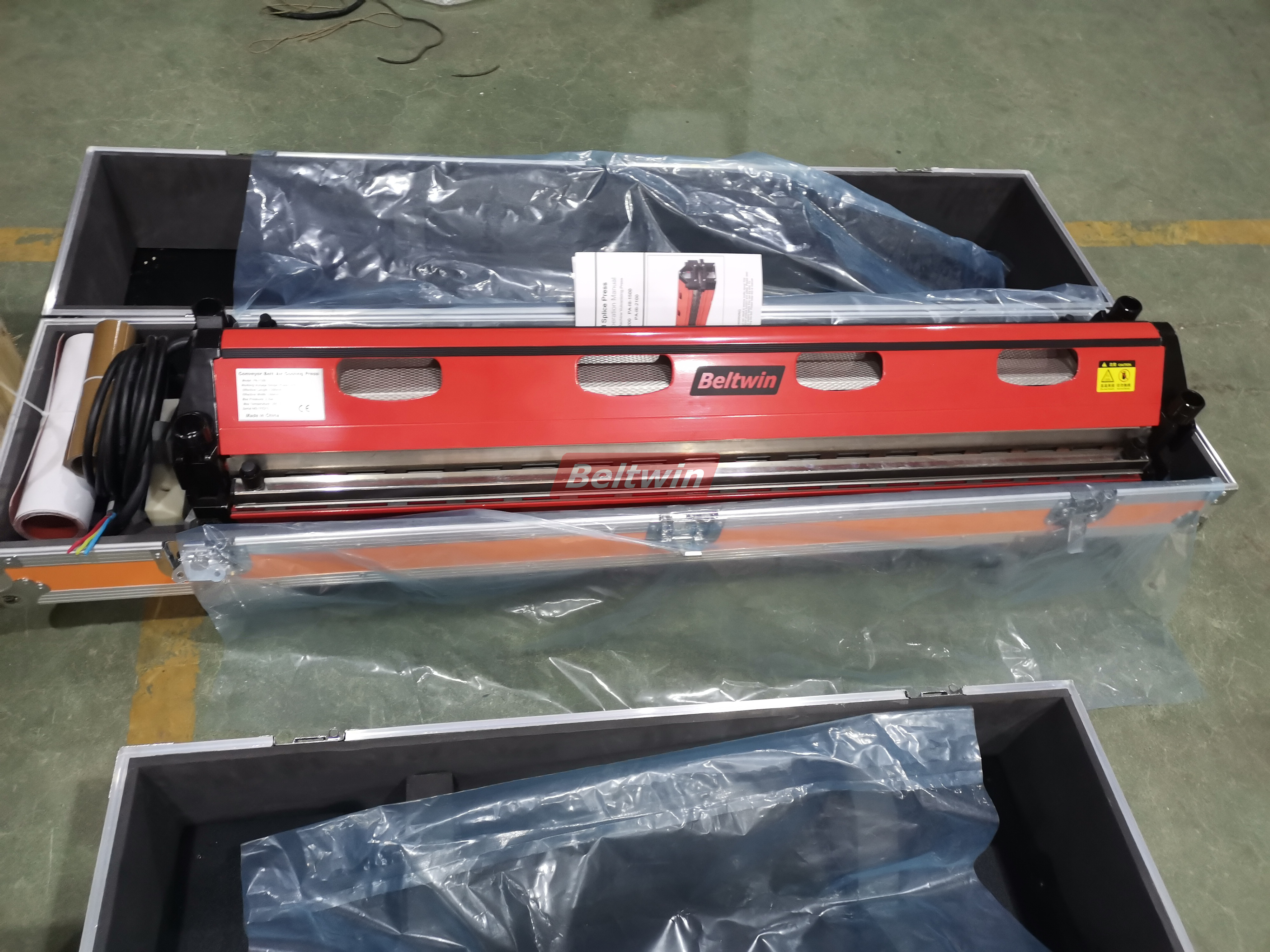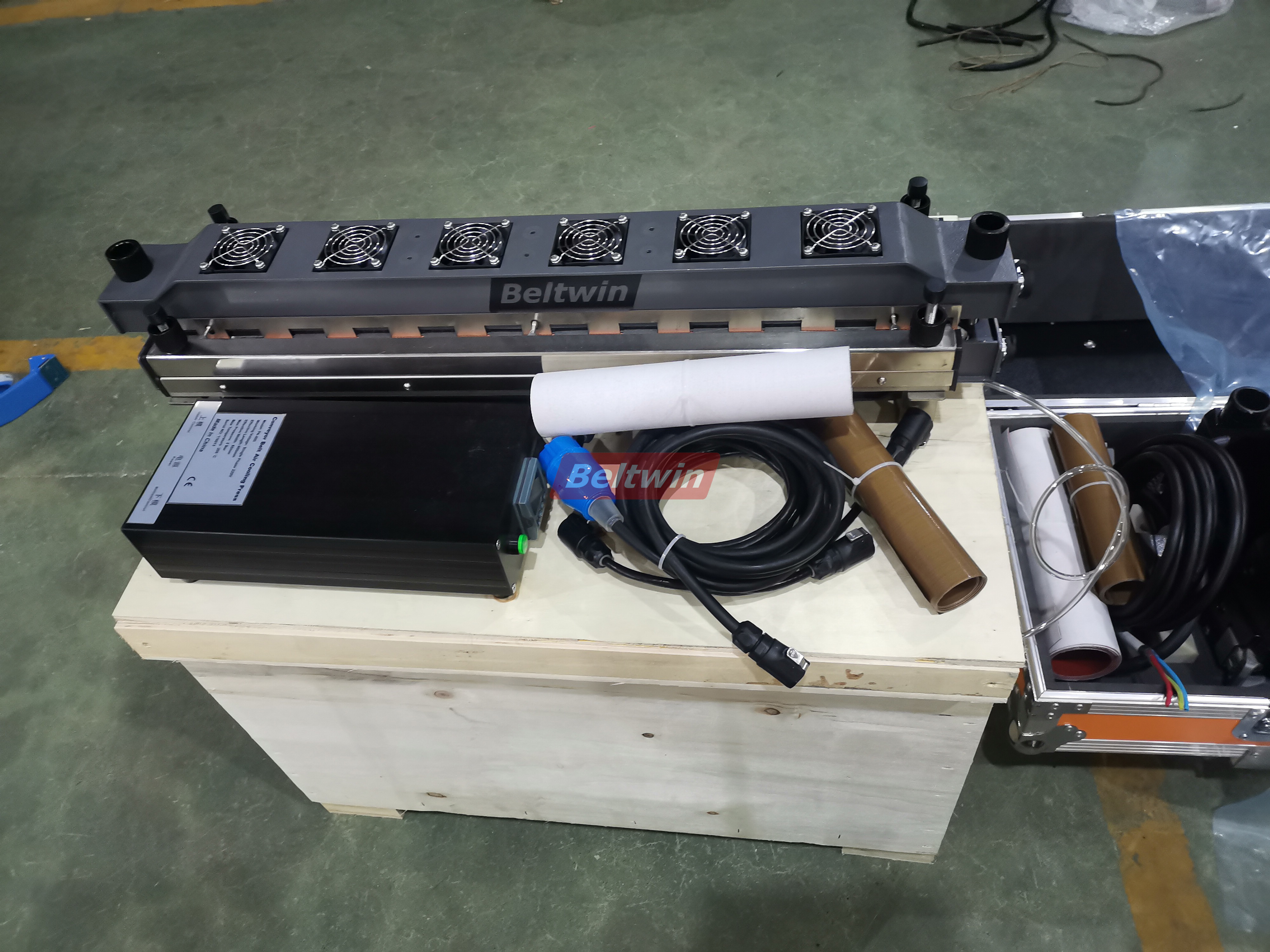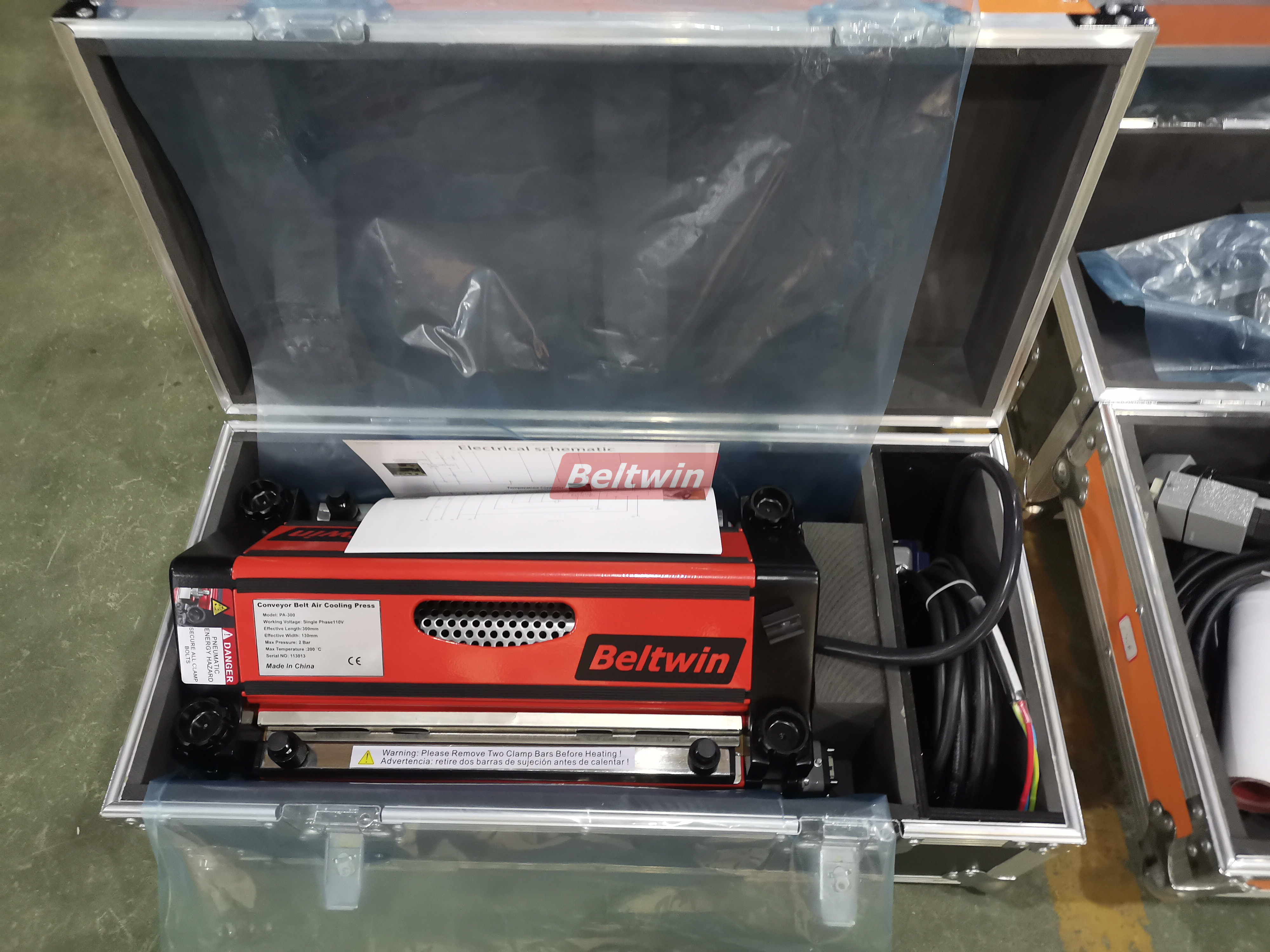 GEN3 Air Cooling Press
All in one design: The press has an integrated air-cooling system and also air compressor inside. To ensures that the belt is quickly cooled down and auto press on, without water pump or additional air compressor.

Reliable and automatic Temperature Control, time control and pressure control in one control system, easy to set).

New Design: With Four Airbags

Easy to use and assemble, how to operate pls freely to refer to below video.

Fast Splicing: include heating time and cooling time, no more than 12 mins.

Real air cooling & all in one machine for wide belt, 2700mm and 3000mm wide.
https://www.beltwin.com/for-pvc-pu-belts/air-cooling-pvc-pu-belt-splice-press-pa300-2400