Molds of Conveyor Belt Cleats Guide, Sidewall and Profiles for High Frequency Belt Welding
Different Aluminum mold for High Frequency Belt Welding Machine, used for welding T Cleat, X Cleat, Sidewall and V guide etc. profiles on PVC PU conveyor belt.
Our High Frequency welder is specially made for the conveyor belt which is made of PVC and TPU, Conveyor Belts , T-Cleats and Fabricated Cleats ,Sidewalls.
High Frequency welding (HF) or Radio Frequency welding (RF) is the joining of PVC or PU material by supplying HF energy in the form of an electromagnetic field and pressure to the PVC or PU conveyor belt surfaces.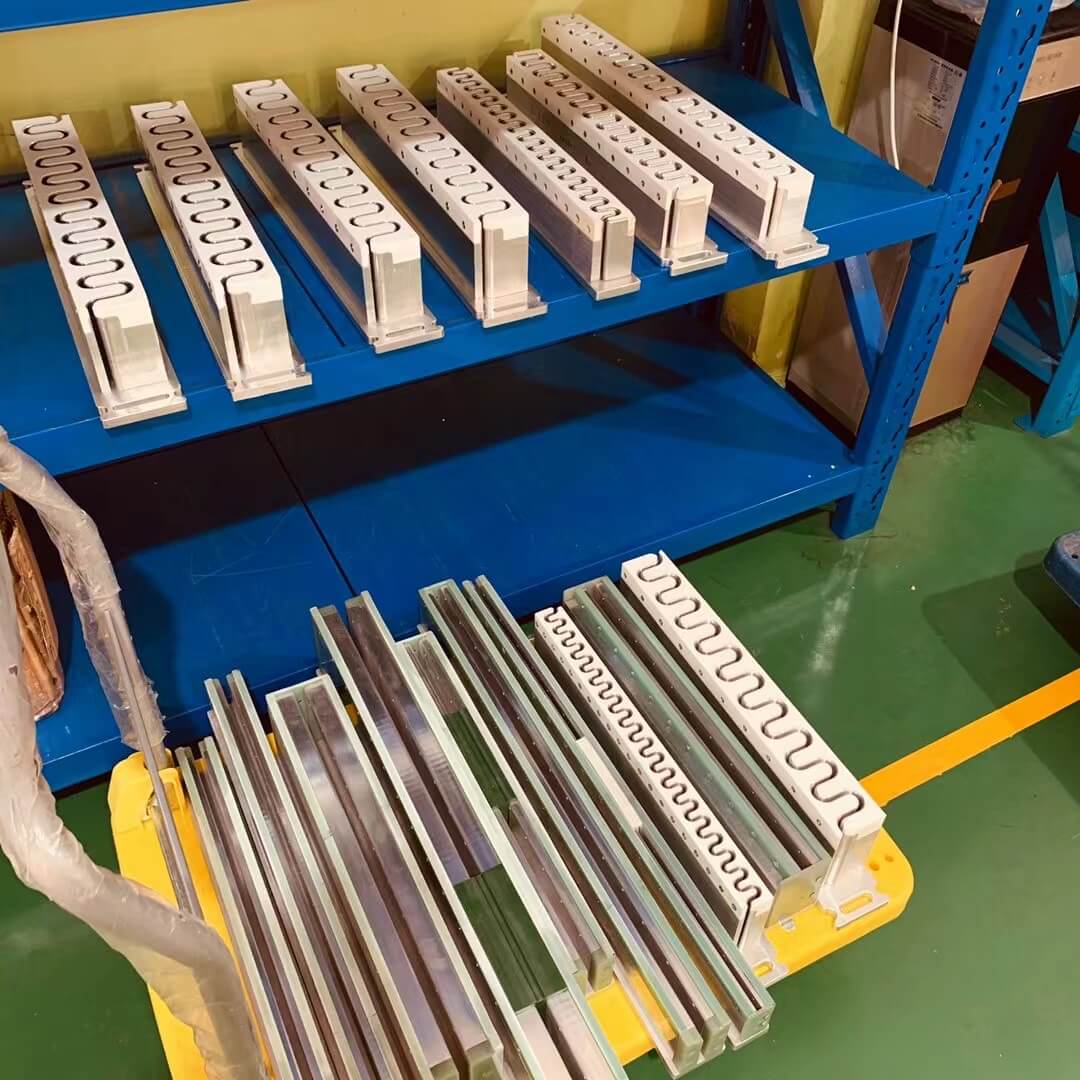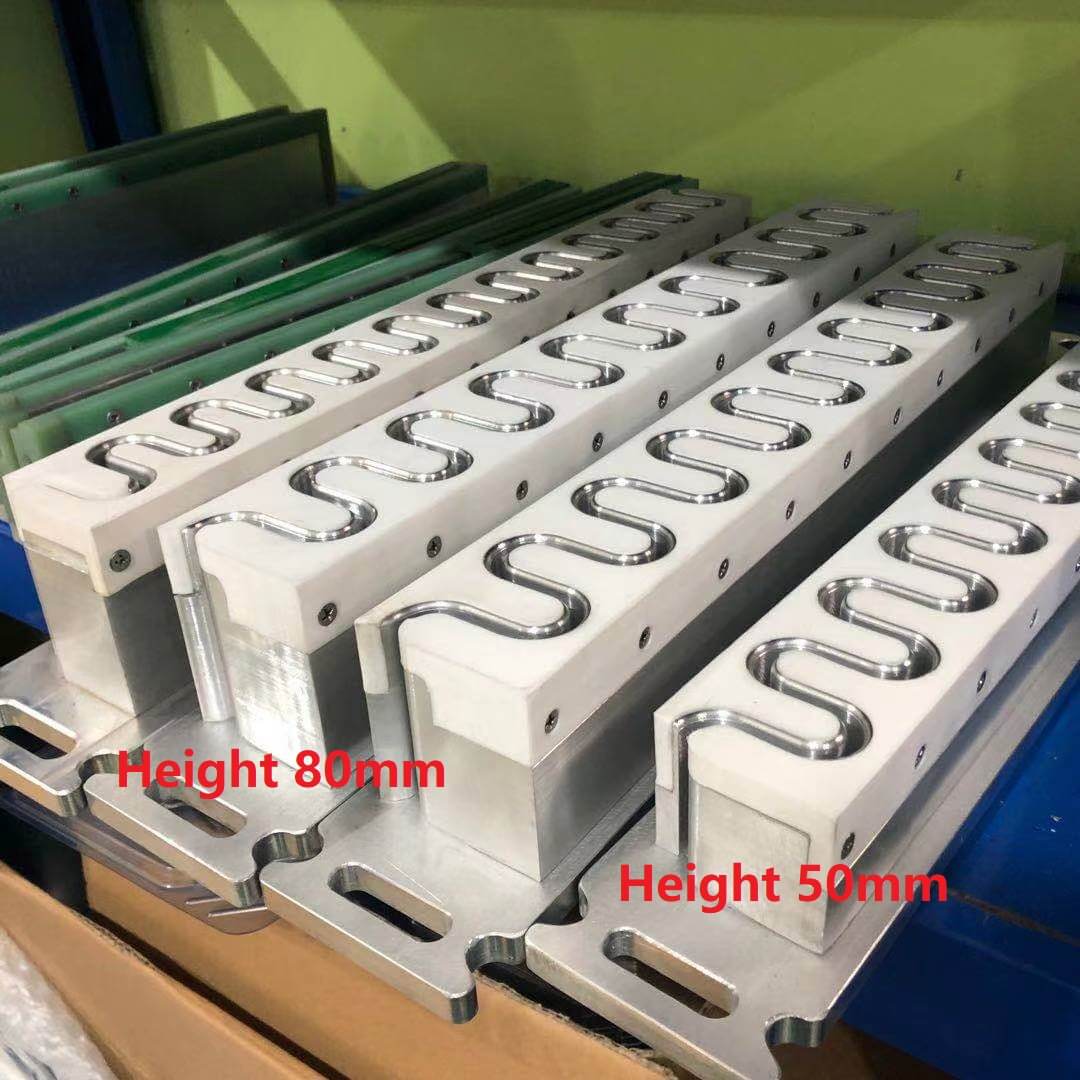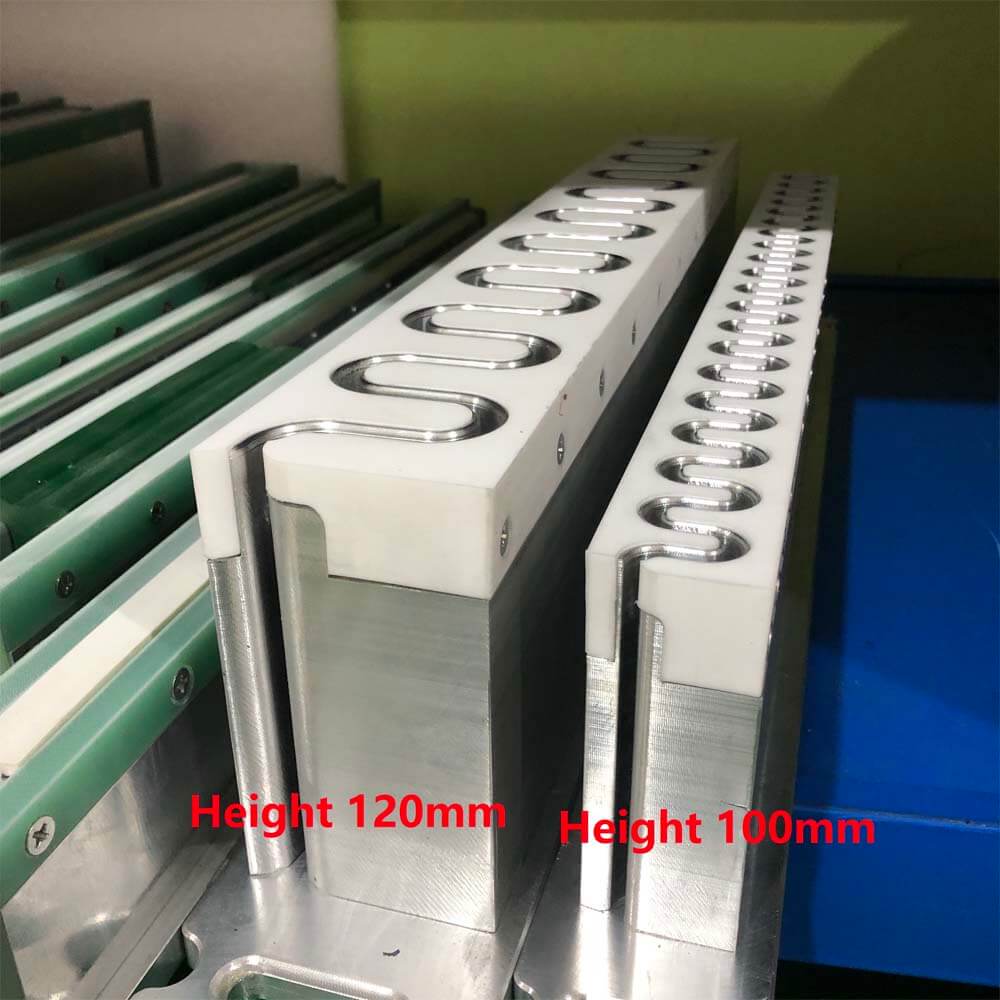 For Sidewalls
| | | | |
| --- | --- | --- | --- |
| H | T | P | W |
| 40 | 4 | 30 | 30 |
| 50 | 4 | 30 | 30 |
| 60 | 4 | 30 | 30 |
For T cleats
| | | |
| --- | --- | --- |
| Model | b (mm) | h(mm) |
| T20 | 20 | 20 |
| T30 | 30 | 24 |
| T40 | 40 | 24 |
| T50 | 50 | 28 |
| T60 | 60 | 28 |
For X cleats
| | | |
| --- | --- | --- |
| Model | b (mm) | h(mm) |
| X30 | 30 | 26,5 |
| X40 | 40 | 28,5 |
| X50 | 50 | 30,5 |
| X60 | 60 | 40,5 |
For V guide
| | | |
| --- | --- | --- |
| Model | b (mm) | h(mm) |
| K6 | 6 | 4 |
| K8 | 8 | 5 |
| K10 | 10 | 6 |
| K13 | 13 | 8 |
| K17 | 17 | 11 |
Feedback