Heating Clamp Press for Metal Splicing Tangential Belt, Machine belt, Transport and Process belt
Beltwin Heating Clamps for Melt Splices, Quicksplice pliers with individual set temperatures, for Transmission Belt, Tangential Belt and Flat Belts
Heating Clamp Kits for Splicing Tangential Belt, Machine belts, Transport and Process belt.
Product Information:
Heating system: double side heating
Size: 50x50 and 150x85
Cooling: with cooling clamp
Temperature Control: Integrated digital temperature controller
Working Voltage: 220V Single phase
Options:
Guide Rails for different belt width
Small transformer special for customer need 110V voltage.
Features:
Variable temperature adjustment, controlled by one integrated temperature controller
Each kit include hot press with display temperature controller, cooling clamp, and guide rails.
For all melt splices; with double-sided heating platen and temperatures adjustable to 210 °C
Portable type
The heating pliers dispose of an electronic regulation integrated in the handle automatically controlling the heating temperature.
For heating the connection, the material is put in to a splicing guide and covered by a pressure plat
Dwell time will start automatically after the set temperature has been achieved.
50*50mm Heating Clamp Kits: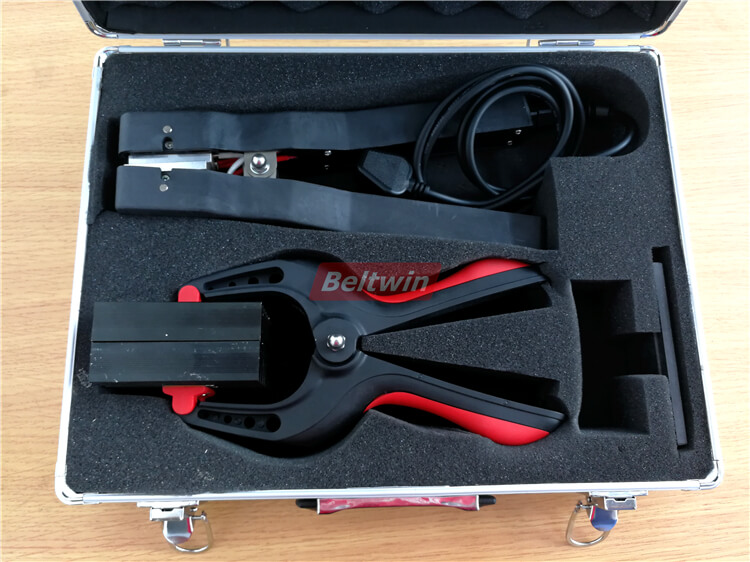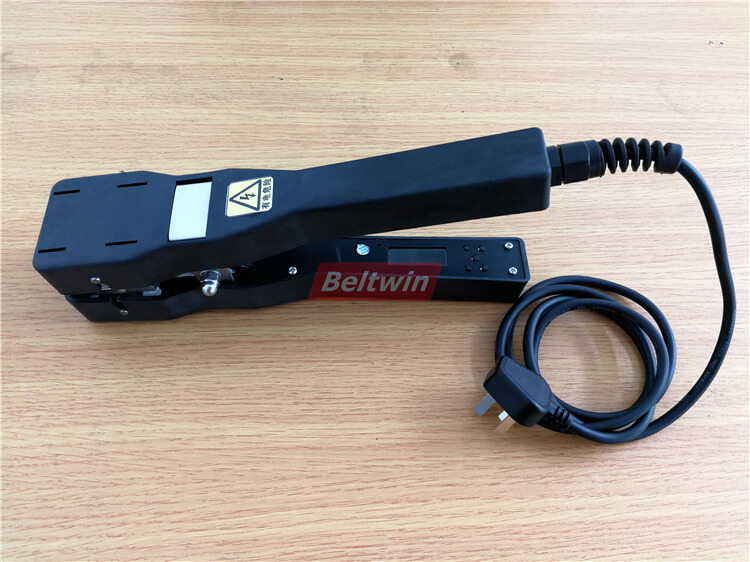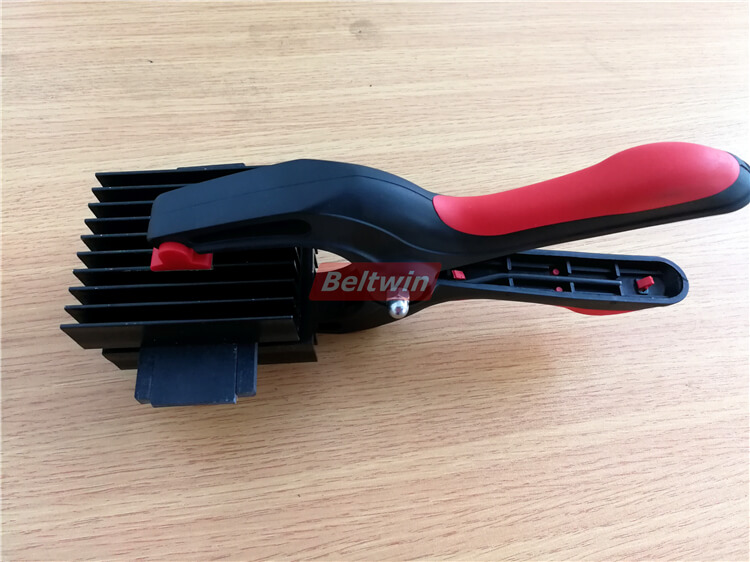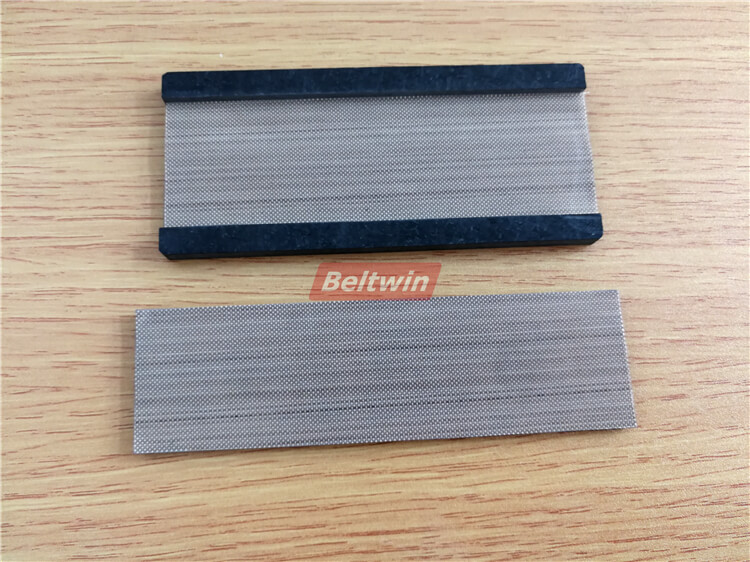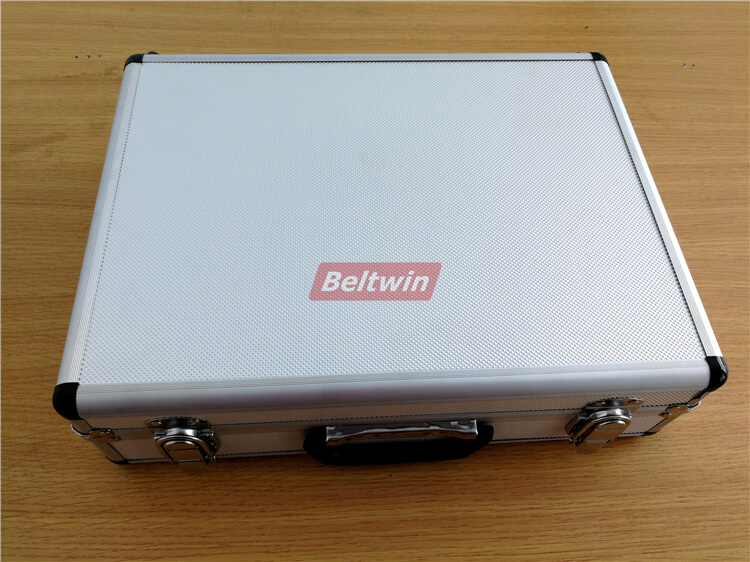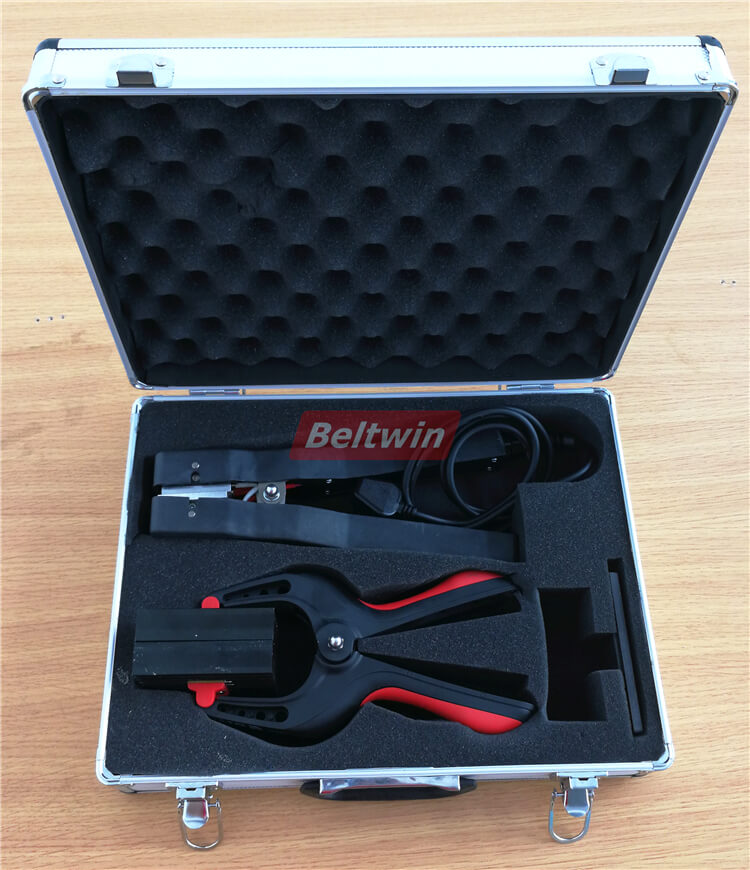 150*85mm Heating Clamp Kits :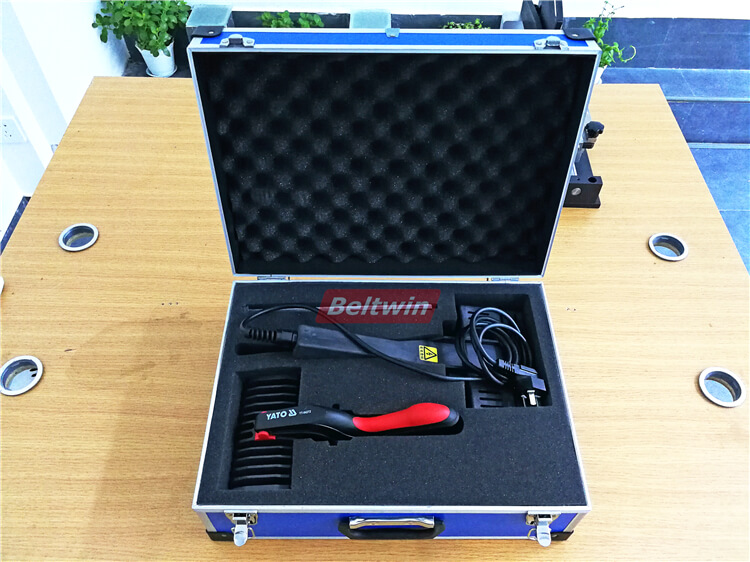 Setting the set temperature and the dwell time at the control panel of the press handle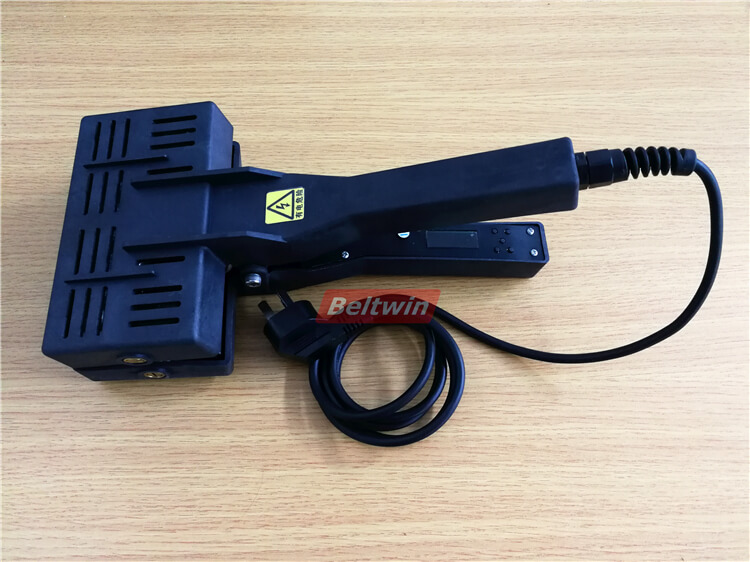 Removing the splicing guide and insert it into below cooling clamp: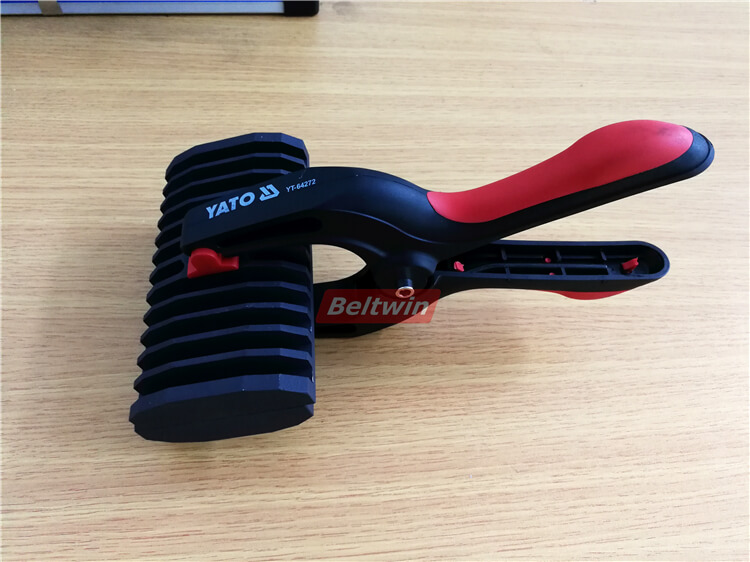 Insert the belt ends to be spliced into below splicing guide rail. The splicing guide rail must correspond to the width of the material. Different wide belt, need different guide rail.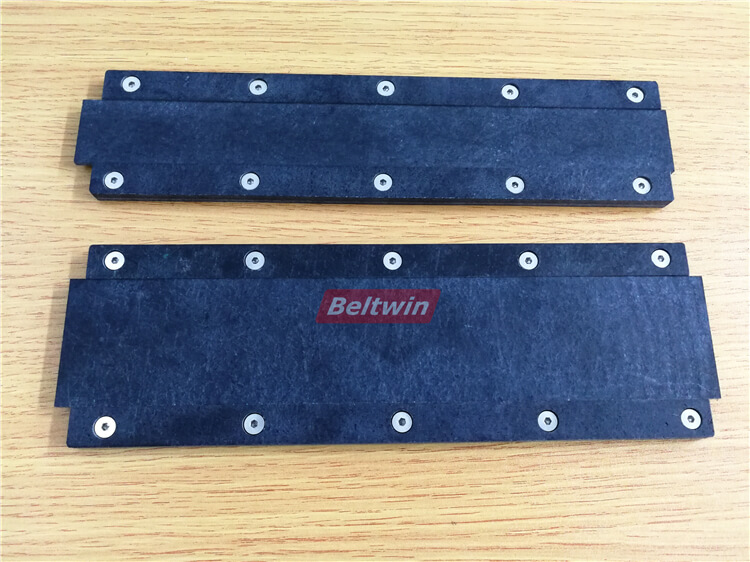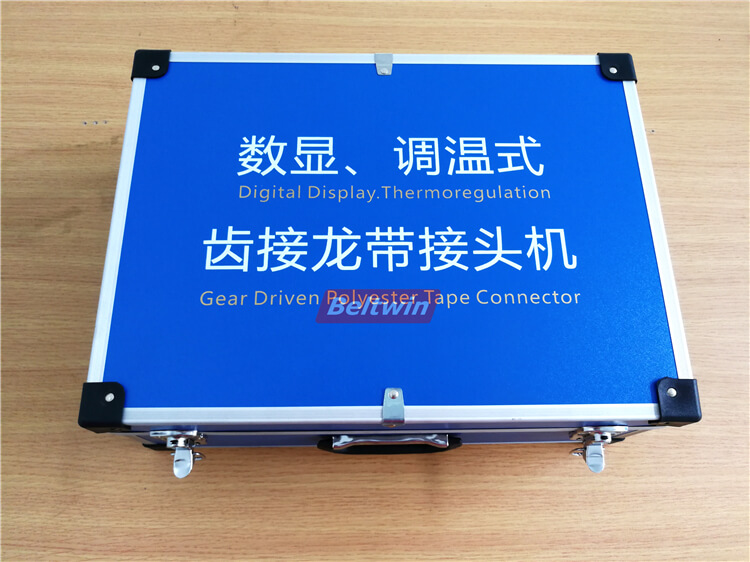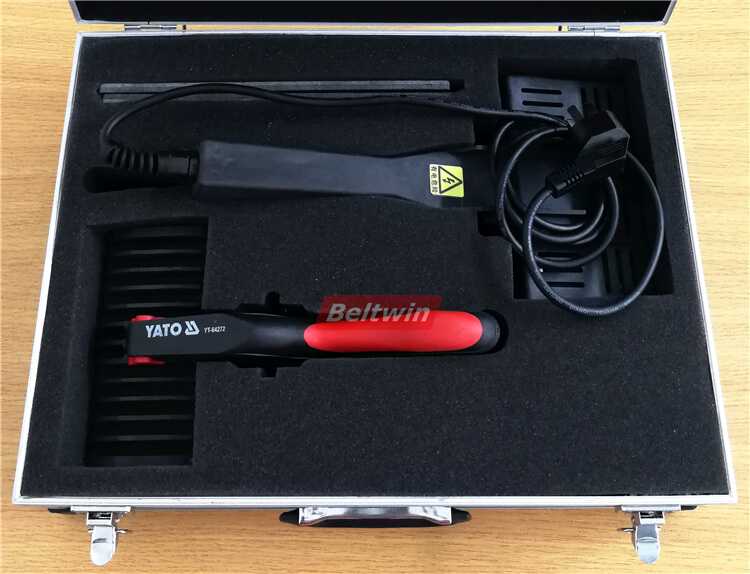 Feedback