Timing Belt Cutting Machine/Endless Belt Slitter (Customized Version)
The fully automatic cutting machine was engineered for cutting endless timing and flat belt sleeves. The timing belt slitter is one of the helpful tools in your shop, it can help you lower labour costs and higher productivity.
Automatic Timing Belt Cutting Machine, Endless Belt Slitter.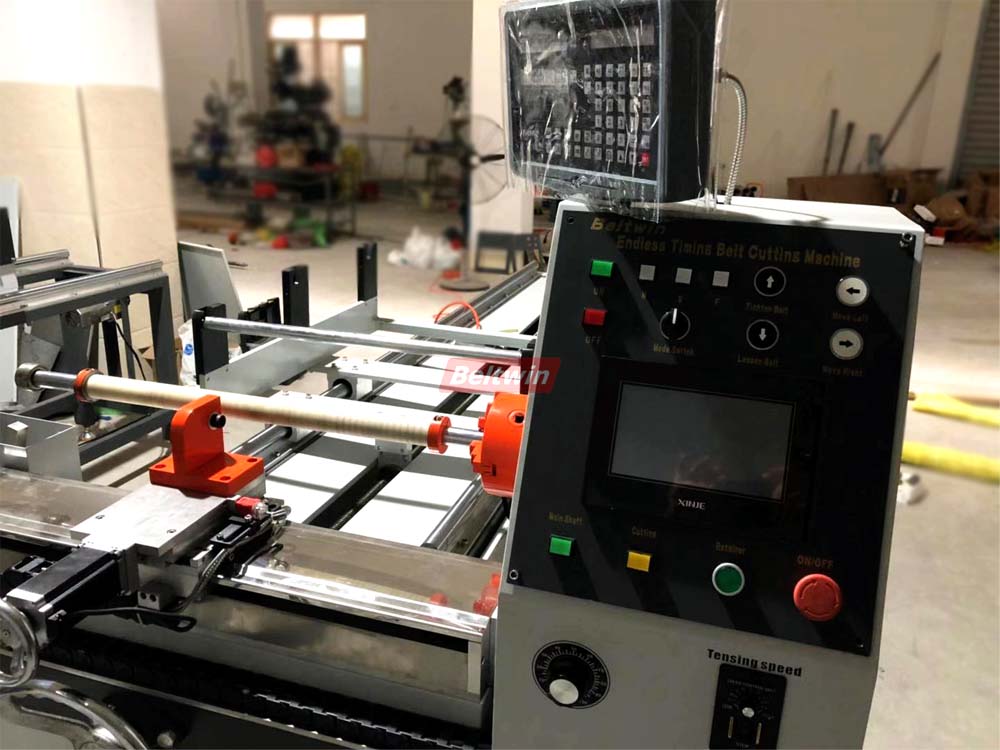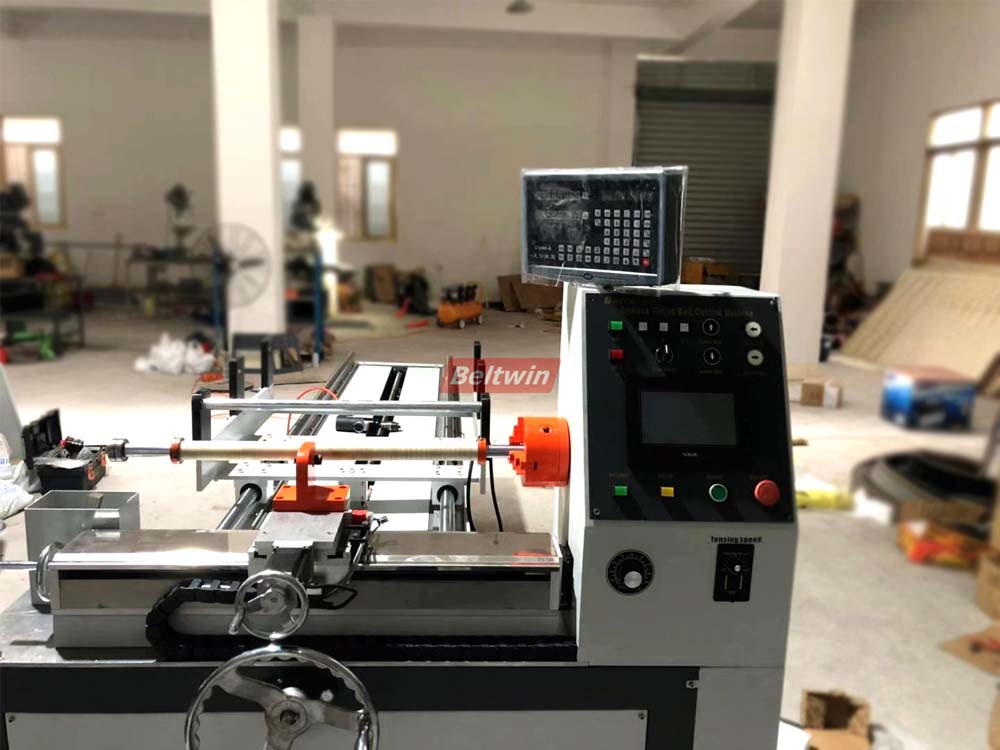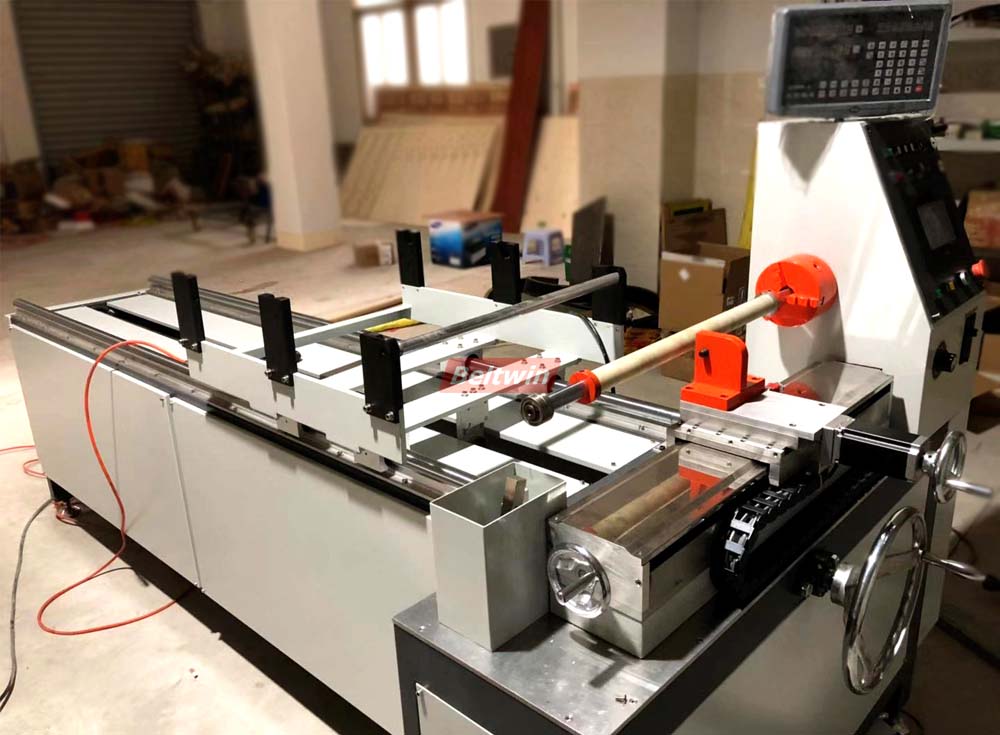 Summary:
The cutting machine was engineered for cutting timing and flat belt sleeves.
The slitter is one of the helpful tools in your shop, it can help you lower labour costs and higher productivity.
The slitter can reduce the storage and costs of belts.
The slitter can supply immediate requirements of your customers, make a profit.
Automatic suitable for high quantities cutting
Technical Datasheet

Maximum Belt Width
500mm
Maximum Length
4500mm
Minimum Length
200mm
Minimum Width
3mm
High cutting accuracy
±0.3mm
Electrical connection
220V, single phase, 3KW. Also can make Dual Voltage 110/220V.
With 2 Cutting shafts
35mm and 65mm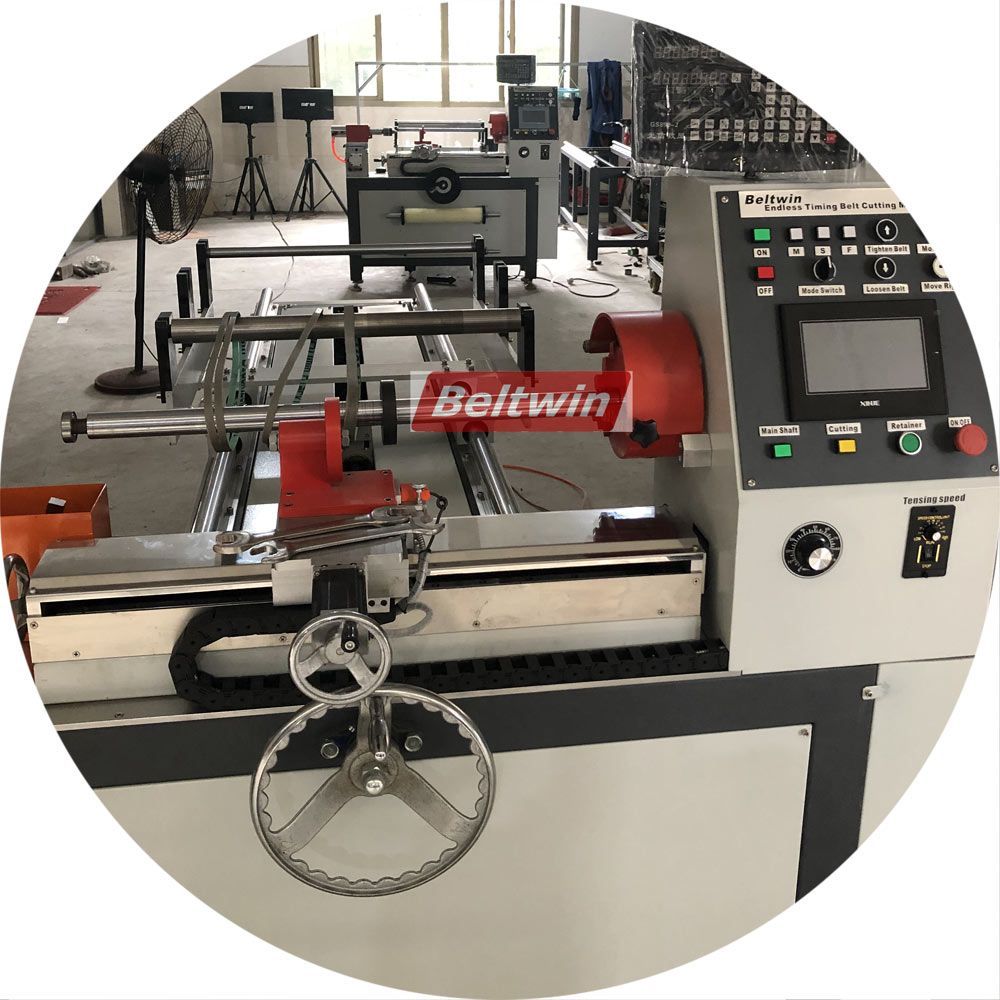 Operation:
Controlled by PLC
Cutting speed is variable (controlled by steady frequency inverter) Digital Display of the cutting width
With touch screen, set cutting width and cutting quantities (automatic type) Cutting data storage is optional (automatic type)
Manual cutting shaft angle control
Pneumatic system, help to support hold the cutting shaft. One air compressor is built-in. Also can remove it, if already have air compressor in your workshop. Cutting Shaft is exchangeable.
Safety Devices:
Emergency power off Safety knife cover
Electric protection
Machine Frame:
Main body free of assemble. Other parts easy bolts connection. Easy maintenance. Baking varnish
The feet of machine are adjustable, make the machine horizontally. Suitable for different floor.
Tension Device:
Electric control
Use ball screw & brass nut Speed is adjustable
Cutting Tool:
Frequency conversion motor, not normal motor (Semi Automatic slitter) High accuracy Servo motor (Automatic slitter)
Knife holder forward and back, use 4pcs cross guide rail, move accuracy under 0.01mm. Cutting motion via hand lever or automatic (via stepping motor)
Slide move use roller screw:
Automatic Slitter:
Three functions in one machine:
Manual. Manual cutting & manual control the belt width (When use for big size belt, like 3M 5M, small quantities)
Semi-automatic. Setting belt width, manual cutting motion. Suitable for medium size and medium quantities.
Automatic. Very helpful for small belt, and high quantities. For example, need cut into 200~300pcs small belt.
Special Requirements:
Special belt lengths, belt widths or belt thickness.
Can make workshop version for timing belt manufacturer use, longer belt and wider. For example, belt width 1m and belt length 8m.
Special working voltage
Special Solution

For Thick Belt, Heavy Duty Belt.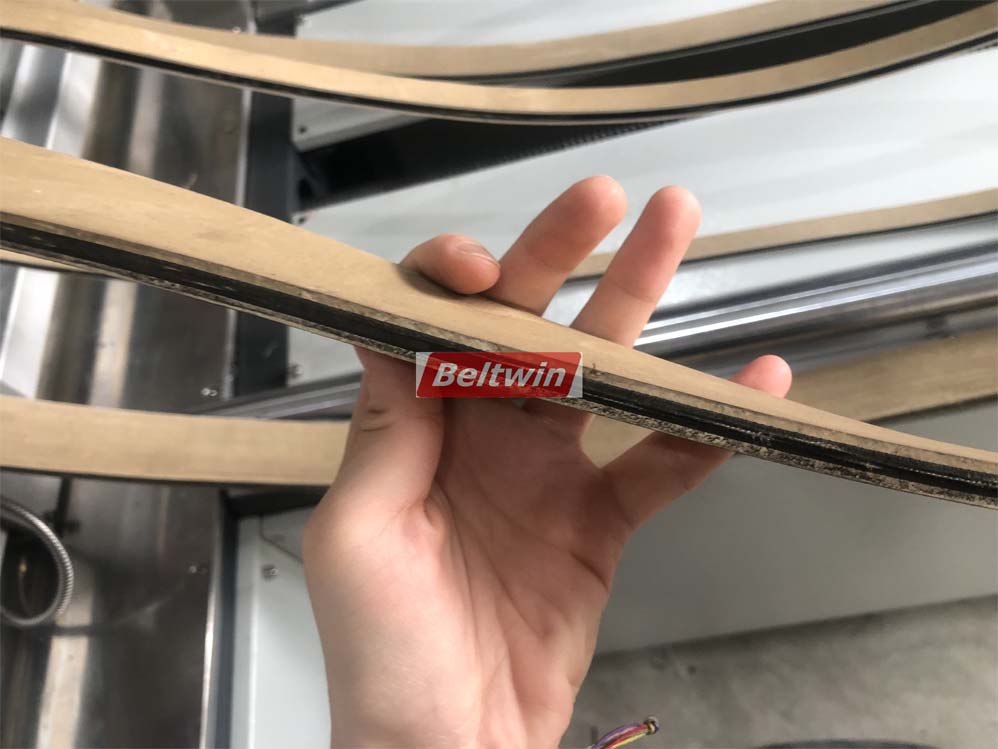 Manual for Automatic Endless Timing Belt Slitter
Related Products
Feedback