Vulcanizing Frame Press DSLQ-F | Vulcanizing Equipment for Rubber Conveyor Belt
2 piece designed Vulcanizing Frame press, aluminum frame style, designed for quick and easy operation, easy to move to any position, lightweight and high working efficiency. Your nice equipment for rubber conveyor belt.
Conveyor Belt Frame Vulcanizing Equipment DSLQ-F have aluminum frame that allows for quick and easy operations. Offer great hot vulcanized splicing for all fabric ply belts. The frame includes end handles and positioning rings (for larger models), it can easy to maneuver into the desired splice position.
Product Information:
Design Style: Frame style
Pressure System: Standard Rubber Bag, air pressure
Operating Pressures: 7 bar (100psi)
Splicing Belt type: EP Belt
Cooling: Water cooling;
Heating Platen: Electric shielded resistance or silicone elements
Optional:
Silicon Heating element is optional
Lifting Rings on top frame (easy for lifting)
Manual Water Pump
If you need anything of Frame press, be free to contact us.
Features:
The Vulcanizing Frame press only have two parts, it can be used quickly without assembly.
Include water cooling system.
Operating pressures up to 7 bar (100psi). If need 14bar (200psi) or special for workshop use, can also produce.
Portable design for filed working.
Completely automatic process programmed from the control unit (heating, dwell time).
Working Voltage: 220V, 380V, 400V, 415V, 440V, 480V, 525V or any other on request
Flexible size of DSLQ-F Vulcanizing Equipment, except standard size, other size you need, also can make.
Specifications:
Heating platen
Beltwin platen constructed from extruded plank, heating element and durable composite insulation. Each platen contours to belt irregularities, ensuring for whole splicing area. Platens available, either rhombic or rectangular design. Maximum temperature 325°F(160℃)
Frame
Aluminum frame have 2 parts, upper part includes frame and upper heating platen, lower part include lower heating platen, pressure bag and frame. Ends equipped with retractable carrying handles on smaller models.
Pressure bag system
Can used for both water and air, normally, used air pressure, via air compressor.
Automatic control panel
With time control and digital temperature control. After heating temperature of both platens, the dwell time, the cooling temperature and the pressure have been set, the whole splicing process will run automatically. All the parts use high quality electric devices with CE certificated. In case of electronic controller failure, manual operation is possible as well.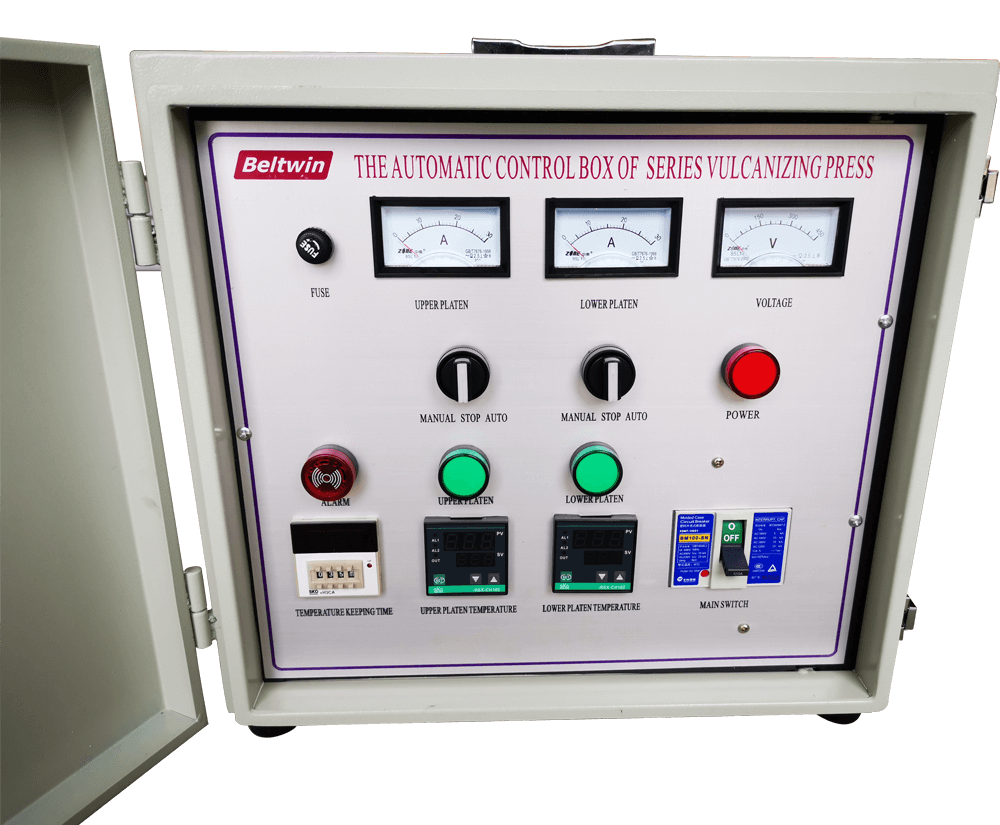 Heating Platen Dimension:(other dimension pls freely to contact with us)
Bias angle 22° degree, rectangle or any other on request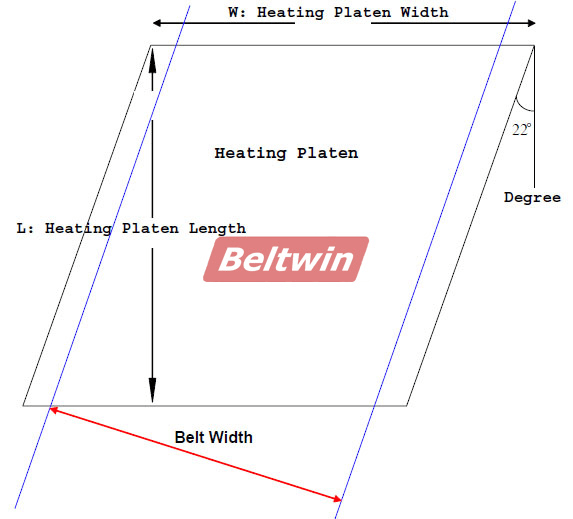 Order Table Of DSLQ-F Vulcanizing Frame Press:
Maximum operating pressure 100PSI,if need 200PSI also can produce.
Platen size

Max belt width

IN

MM

IN

MM

Rectangular Models

14x20

355x510

18

450

14x26

355x660

24

600

14x34

355x865

30

750

18x42

455x1065

38

950

14x46

355x1170

42

1050

18x46

455x1170

42

1050

26x46

660x1170

42

1050

18x52

455x1320

48

1200

14x54

355x1370

50

1250

18x64

455x1625

60

1500

Rhomboid models-all platens built on A 22°bias with A"left band" lead.

19x24

480x610

20

500

19x30

480x760

24

600

28x30

710x760

24

600

19x37

480x940

32

800

28x37

710x940

32

800

19x43

480x1090

36

900

22x43

560x1090

36

900

28x43

710x1090

36

900

19x50

480x1270

42

1050

28x50

710x1270

42

1050

19x56

480x1420

48

1200

28x56

710x1420

48

1200

19x62

480x1575

54

1350

28x62

710x1575

54

1350

19x70

480x1780

60

1500
Vulcanizing Frame Press Delivery Photos: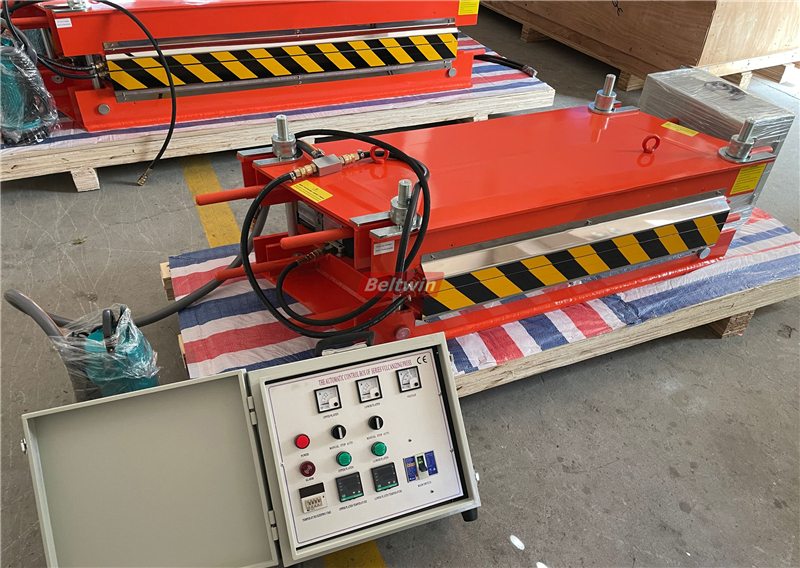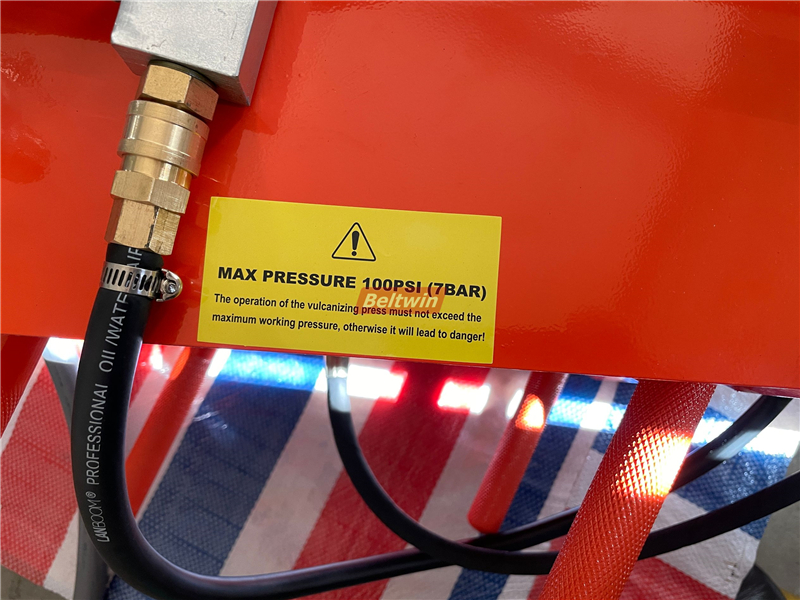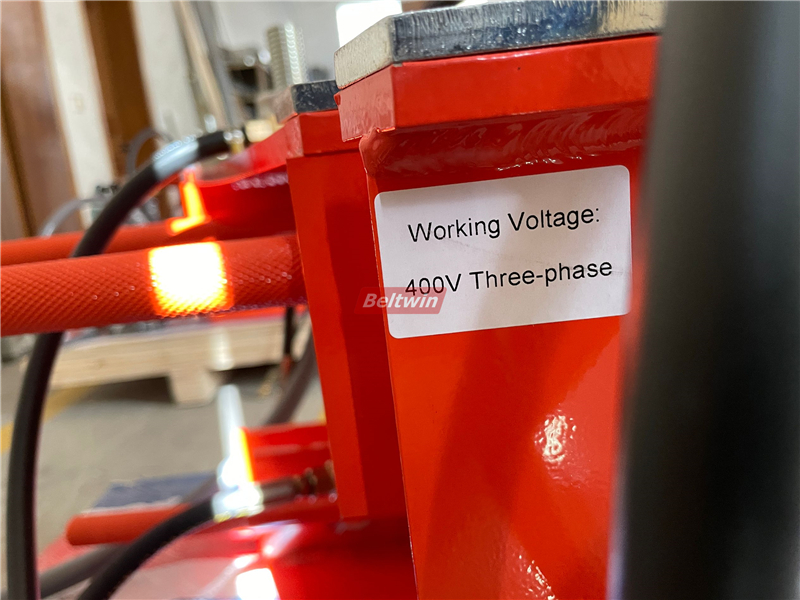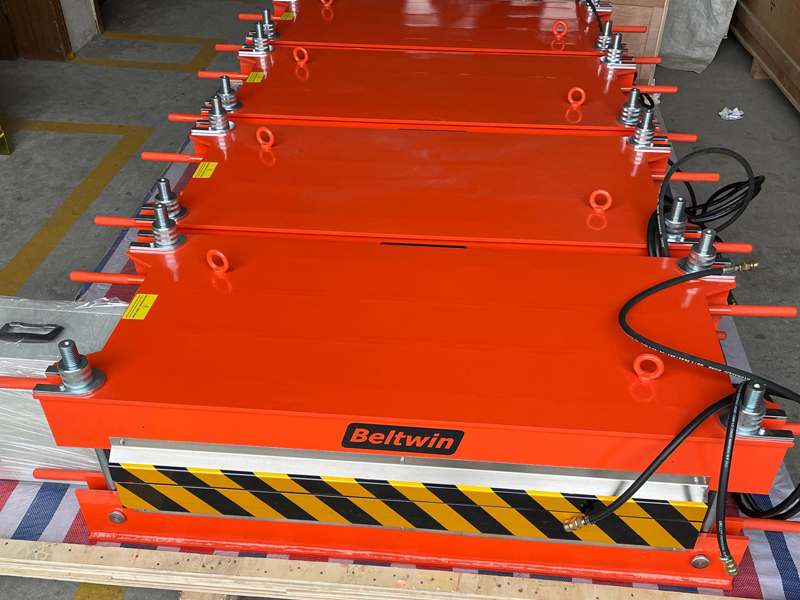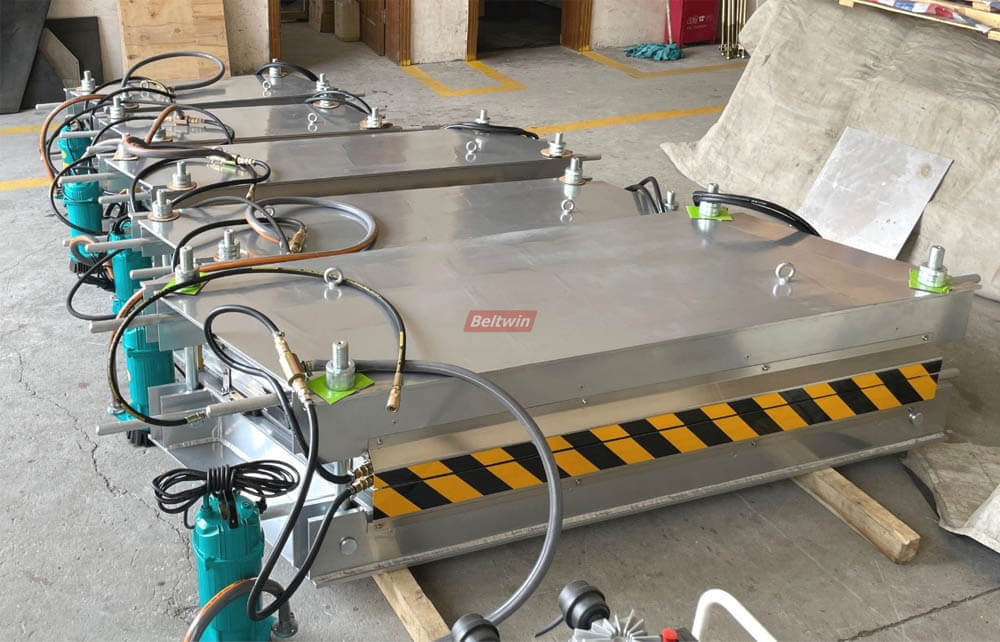 Heavy Duty Design Vulcanizing Frame Press Of Rubber Conveyor Belt Special For Workshop Use:

Feedback