3000mm Wide Steel Cord Rubber Conveyor Belt Vulcanizer DSLQ-S
Second Generation Vulcanizers DSLQ-S for 3000mm wide steel cord rubber conveyor belt. Working Pressure 200PSI
Conveyor Belt Sectional Vulcanizers DSLQ-S offer great hot vulcanized splicing for all fabric ply EP rubber belts, steel cord ST rubber belts. Can cover all splicing length. Working Pressure 100PSI and 200PSI and sectional press is portable to field site.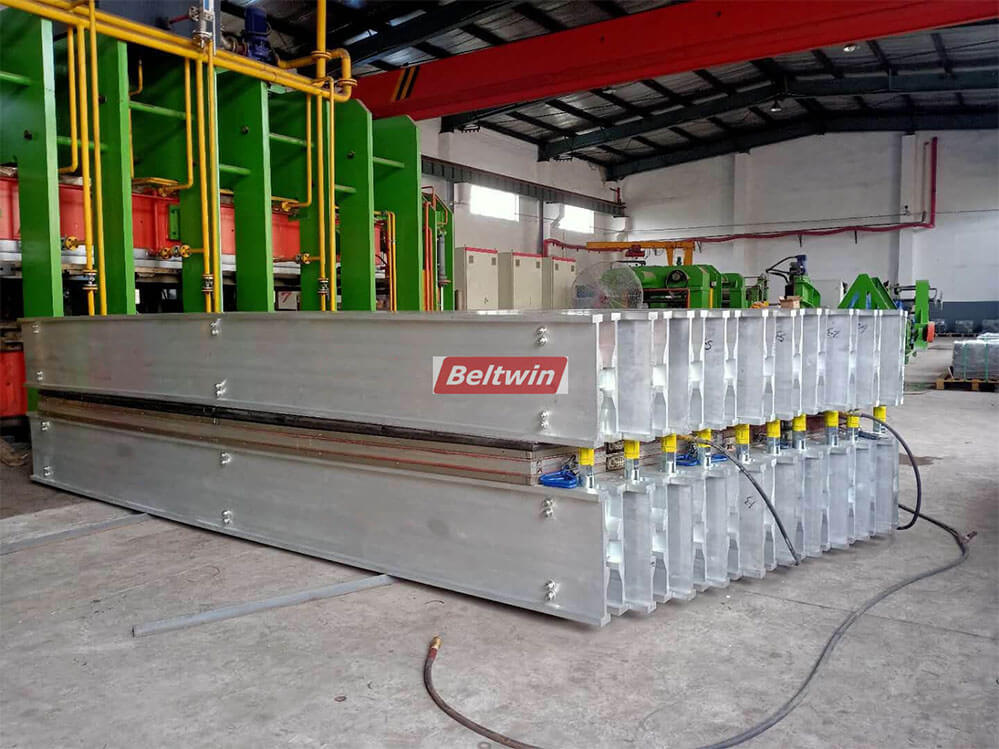 For Rubber Belt Splicing, Generally there are 3 Ways:
Fasteners Mechanical Splice



Product Information:
Design Style: Sectional style

Pressure System: Second Generation Rubber Bag, Reinforced (water pressure)

Operating Pressures: 14 bar (200psi).

Splicing Belt type: ST Steel Cord Rubber Conveyor Belt

Cooling: Water cooling;

Heating Platen: Flexible silicone heating element

Bolt & Nut: Build in Bolt & Nut
Features:
Second Generation

sectional style vulcanizing press

Fast delivery

Except standard size, flexible production allows us can offer you any special size at the shortest time.

Can offer total solution, one vulcanizing press work with additional beams can used for several belt width.

Higher grade aluminum cross beam

, that reduces the weight of the press, for example beams for belt width 1200mm, working pressure 200psi, the beam weight only 38kgs per pc.
Max Belt width up to

3000mm ST Belt.

Operating pressure up to

14 bar (200psi).

Portable design for filed working

Durable Silicone Heating Element, uniform heating and easy maintenance.

Rubber pressure bag, reinforced design, can support working pressure 14 bar (200psi) and can accept both of water or air.

Completely automatic process programmed from the control unit (heating, dwell time).
Specifications: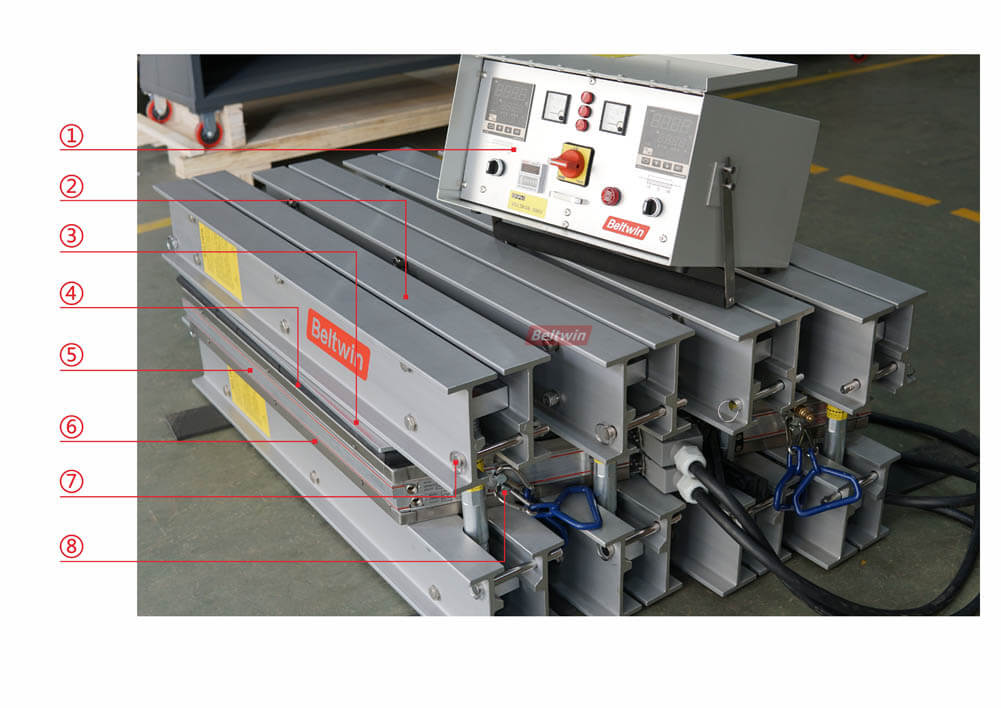 Components Of Beltwin Vulcanizing Press
Control box;

Cross beam (Traverse bars);

Pressure uniform aluminum plate;

Pressure bag;
Upper heating platen;
Lower heating platen;
Safety pin;
Platen handle.
Heating Platen
Beltwin heating platen by means of silicone heating elements and include durable composite insulating packaging.
Sturdy electrical connectors and moisture-proof latch enhance press durability.
Platen can cover all rubber belt splicing area during splicing and keep the +/- 5 Degree Celsius variation in the platen surface cooking temperature.

Rapid Integral water cooling system. Water cooling system composed by a closed stainless steel circuit, that help circulate water all along the platens propelled by a water pump, allow temperature cooling down from 145

℃

to 75

℃

in 10-15 mins.
Heating Element
Flexible & offer uniform heating

Silicone heating elements, durable composite insulating packaging, more safe.

It's totally sealed, these heating elements can't touch the air, longer life time.

Power connections are sealed for moisture resistance.

Easier Maintenance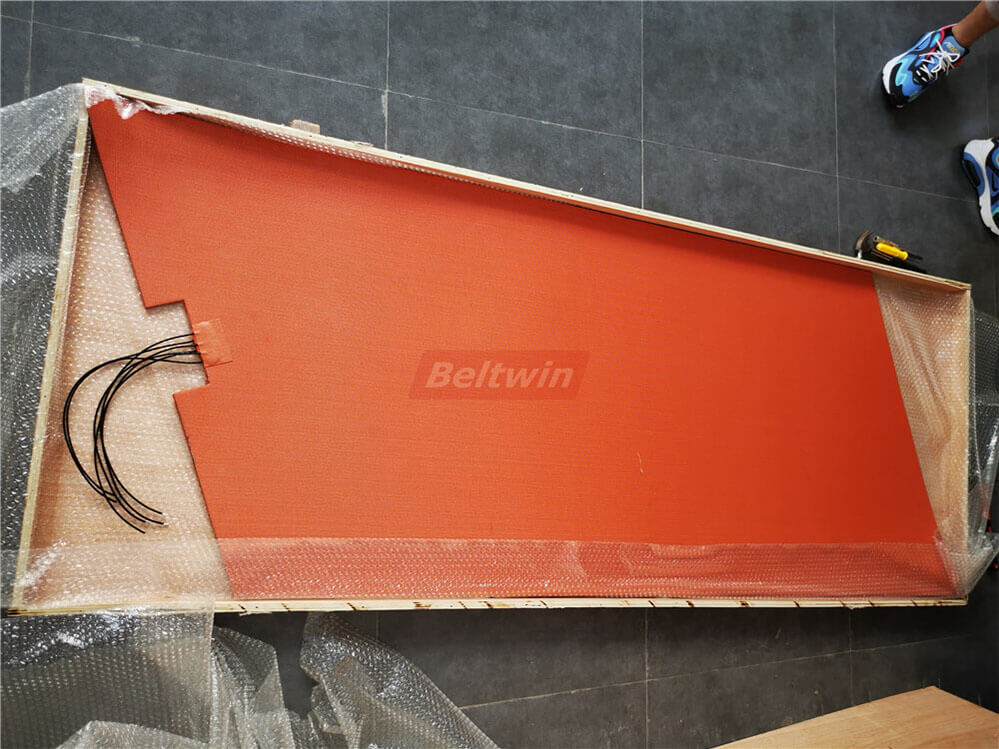 Cross Beam (Traverse Bars)
The beams are available in various profiles and lengths to provide a custom solution for your needs and manufactured out of quality extruded aluminum, light weight. We improve beams design to make sure the beam structure will keep as original, more safe. The beams include recessed high tensile steel nut/bolt assemblies, material 45#; have safety design that can lock bolt & nut in the beam and easy assemble by hand, no need use tension wrench to fix the nut & bolt. We also have E type bars if you need.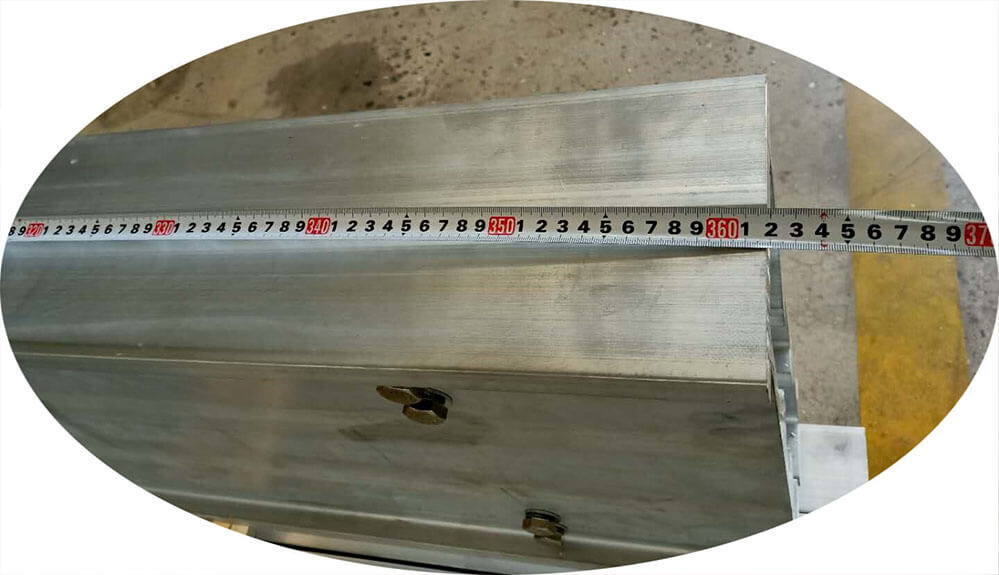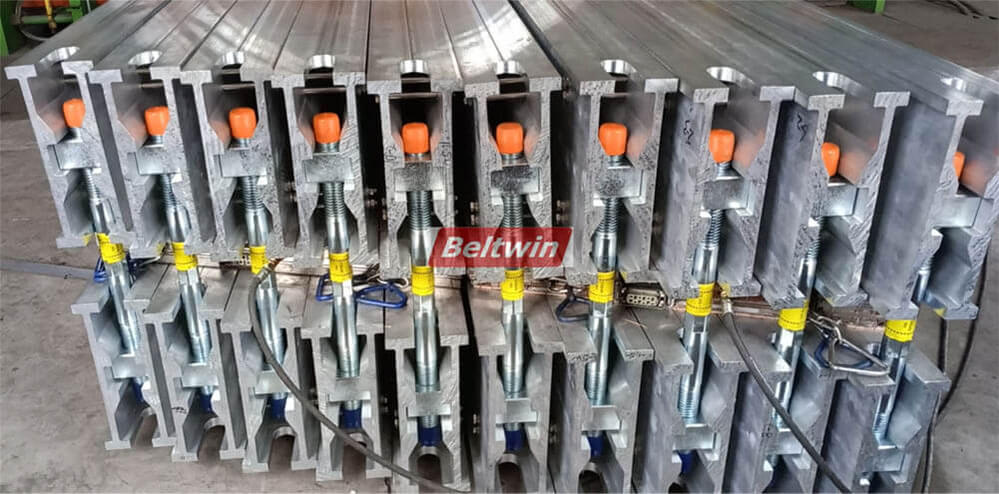 Second Generation Pressure System
Pressure bag is one of the most important system of the rubber vulcanizer. Beltwin second generation pressure bag use one-piece production and made from durable fabric reinforced rubber. Light Weight and new design with completed rubber, supply uniform pressure, also can used for both air and water pressure. Ensures uniform pressure over entire platen area. Air pressure up to 100 psi (7 kg/cm²) or water pressure for operating pressure up to 200 psi (14 kg/cm²).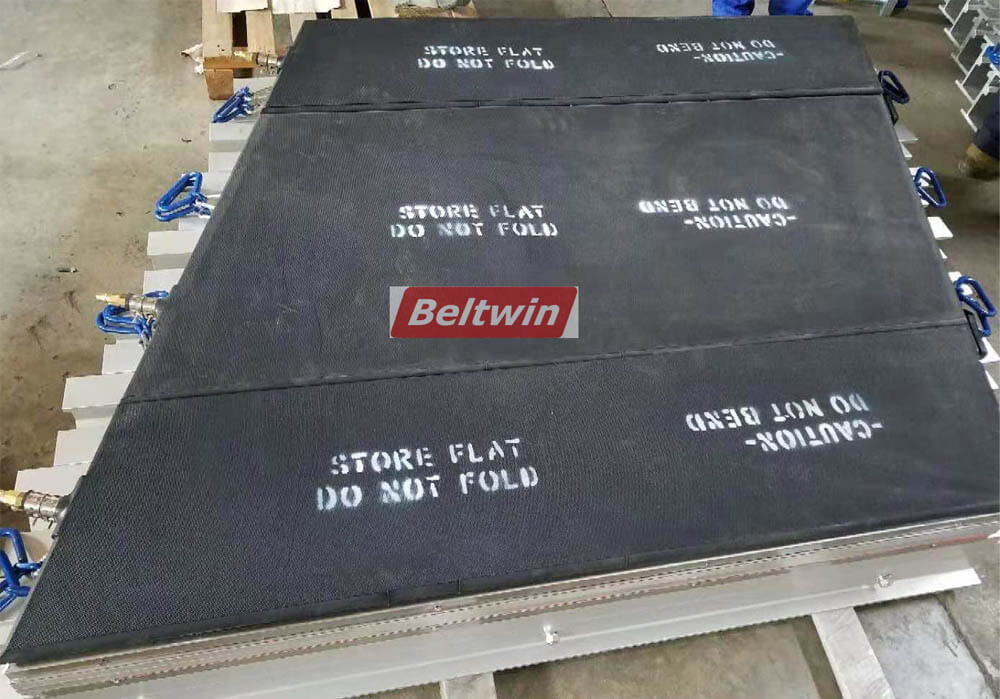 Auto Controller With Cables
One set control box for 2 pcs platens. After heating temperature of both platens, the dwell time, the cooling temperature and the pressure have been set,the whole splicing process will run automatically. Automatic end-of-cycle buzzer. Include 2 pcs SHIMADEN digital temperature control and indication, 1pc timer, 2 pcs amperemeters and one pc voltmeter. The same standard as Almex, easy exchange by your old Almex vulcanizing press control system. More flexible and save cost. Accurate temperature and read out, CE approved electric components.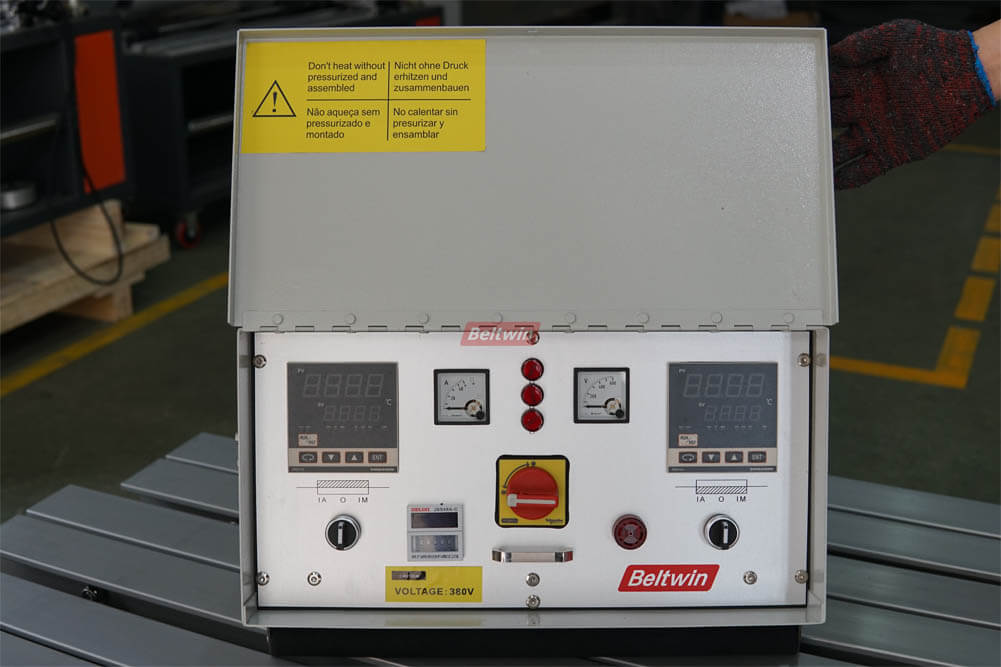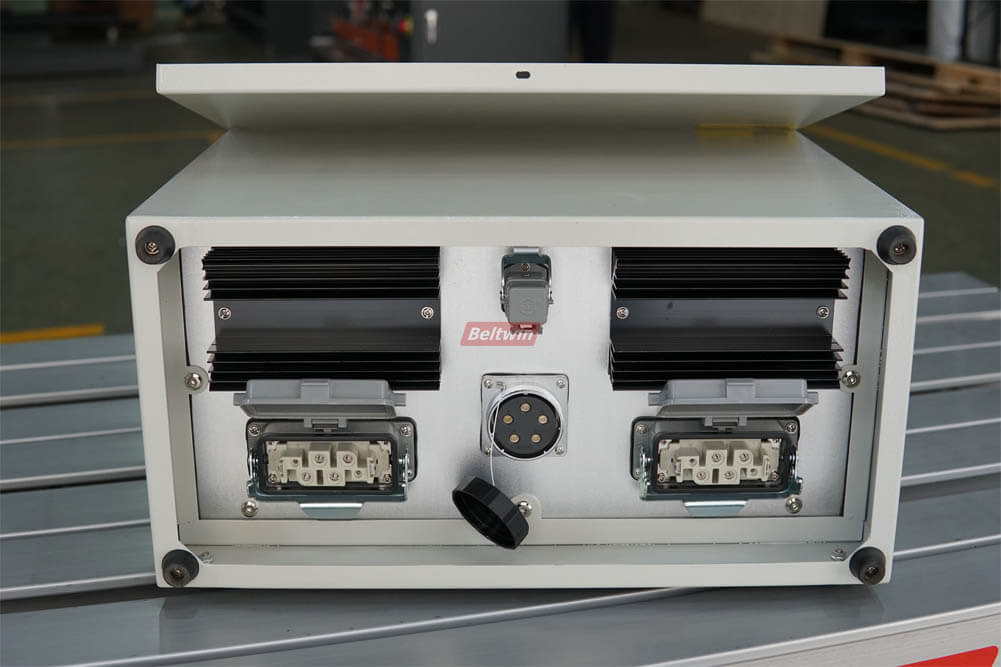 New Design Electrical Connections
Bigger connection pins, make sure not easy loose. More Reliable and safe. With earth connection. Plugs and sockets with "CE" mark.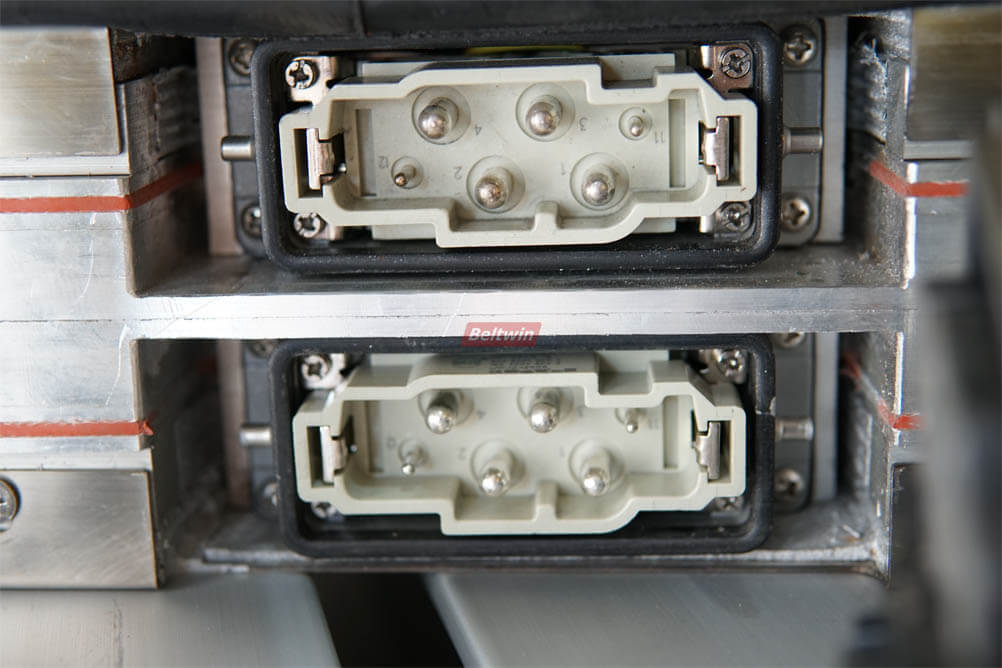 Electric Pump For Pressure & Cooling
The pump can increase /release water pressure and pumping water for water cooling system.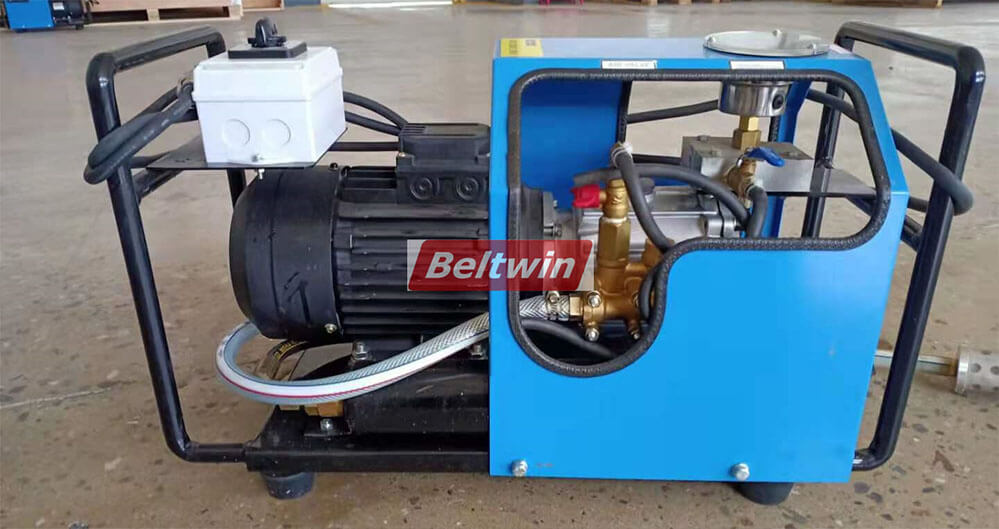 Different Solutions: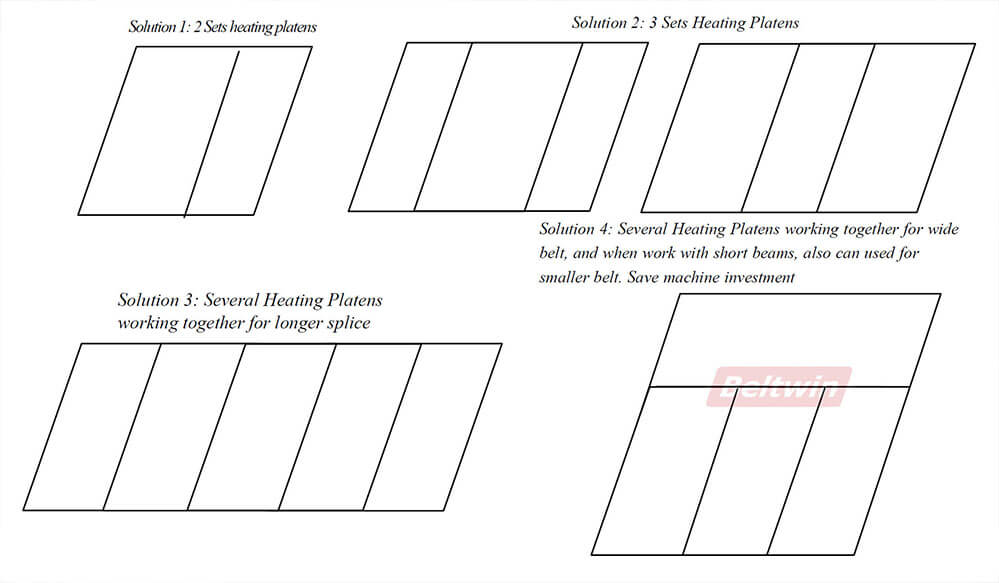 Feedback