Spot Repair Vulcanizer | Repair Vulcanizing Press for Rubber Conveyor Belt
Spot Conveyor Belt Repair Presses, light weight, used for rubber conveyor belt spot repair. Suitable for repairs to both fabric and steelcord belts
Description:
Beltwin spot conveyor belt repair presses, light weight, used for rubber conveyor belt spot repair. 2 sizes: Max belt width under 1800mm and 2400mm. High strength aluminium alloy structure - Sturdy. It's dependable, lightweight and portable machine, which is widely used in the field of metallurgy, mining, power plants, ports, building materials, cement, coal mine, chemical industry, etc.
Product Information:
Material: Aluminum Frame
Repair:

Spot type, for punctures broken

Pressure System: Common Pressure bag (air or water)
Maximum working pressure of 75 psi (5 kg/cm²)
Max Belt Width:

1800mm, 2400mm is optional

Heating Platen Dimension:

350x350mm

Working Voltage: 220V single phase, other voltage can make accords to order.
Heating Platen: Electric shielded resistance or silicone elements
Optional:
Silicone heating element
Manual Water pump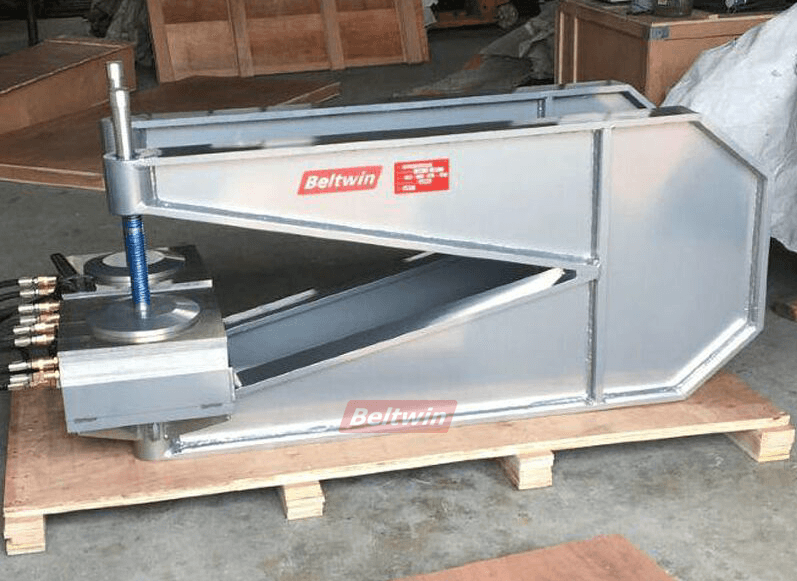 Features:
In light-weight construction for spot repairs on rubber conveyor belts. All the parts use aluminum. Suitable for repairs to both fabric and steelcord belts.
Particularly easy-to-transport due to the low weight of the single parts
Transportation by only one person is possible, as there are only two components and light weight.
For max belt width under 1800mm and under 2400mm, 2 sizes.
With pressure bag for steelcord belt repairs or mechanical structure for low pressure requirements.
Compare with old spot repair press, the whole structure use aluminum alloy, easy operation and light weight.
Pressure: 0.3~0.5Mpa
Power 1.6~1.7KW
Voltage: Single phase 220V or 380V
Special requirements: Voltage, Pressure, Temperature, Heating platen dimension etc. we can make special for you, if you have any requirements.
Specification:
Heat platen
Size 350*350mm, can use for broken size 250*250mm.
Special profiles for machine body made of high-alloy aluminum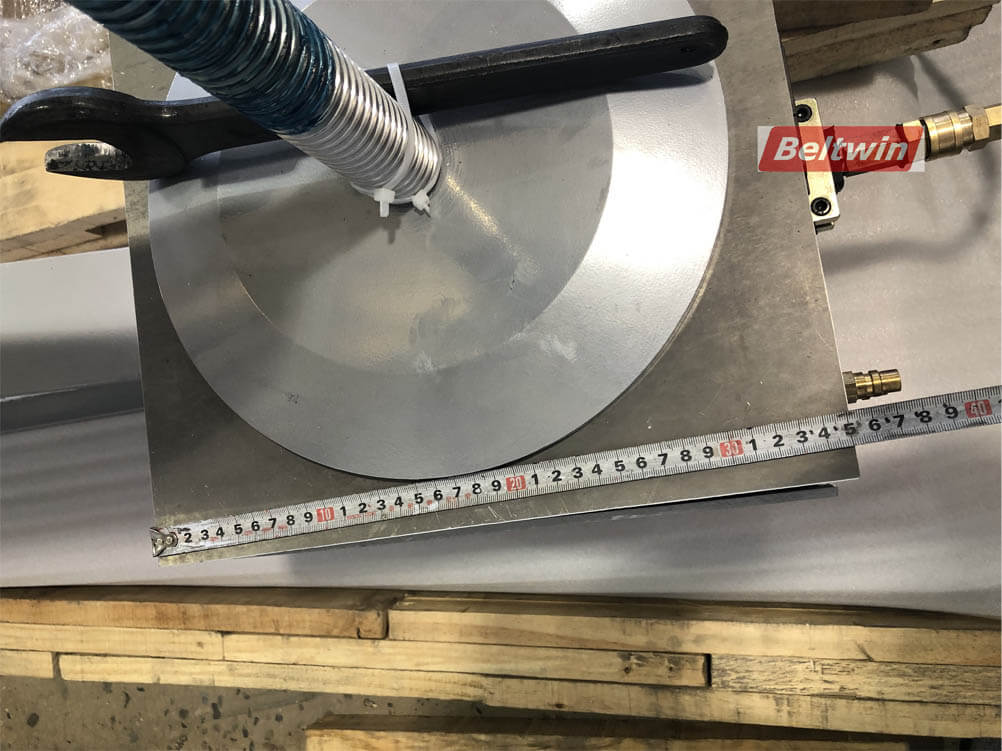 Frame
Welded aluminum C-Frame with handle for easy, one man handling. Two sizes are available for use on belt widths under 1800mm and 2400mm, two sizes.
Control
Compare with belt vulcanizer, it used smaller controller, also with temperature and time automatic control.
In case of electronic controller failure, manual operation is possible as well.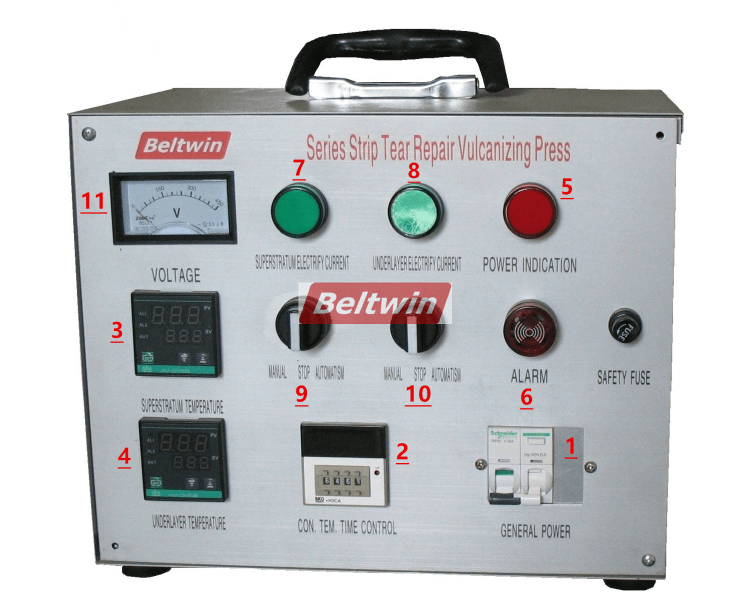 1. Main switch (circuit breaker with leakage protection)
2. Electronic type time relay (timer)
3 & 4. Temperature controllers for lower and upper heating platens
5. Power indicator
6. Alarm Indication
7 & 8. Indicating lamp of lower and upper heating platens
9 & 10. Automatic / Manual switch of lower and upper heating platens
11. Voltmeter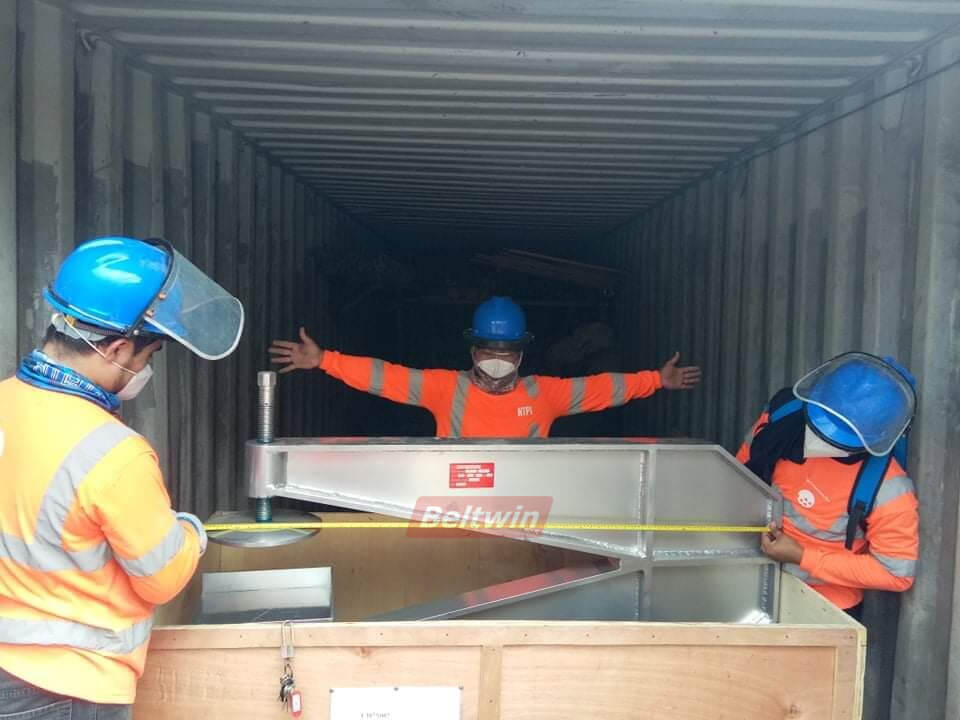 Power cords: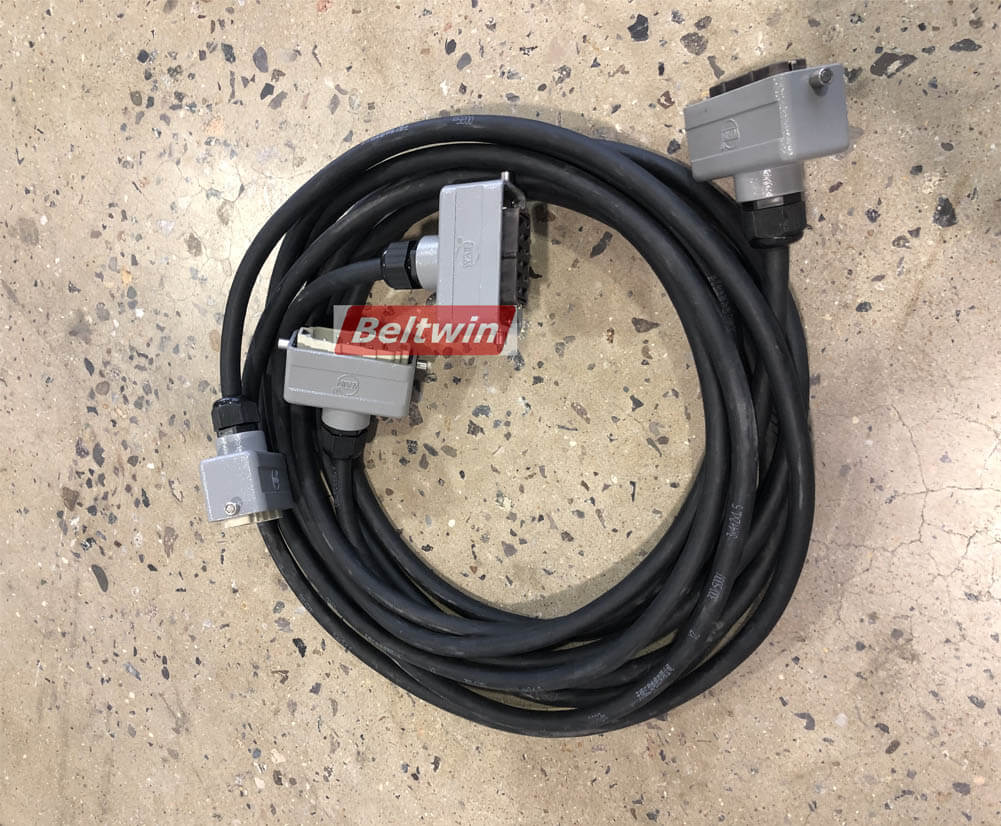 Cooling pump: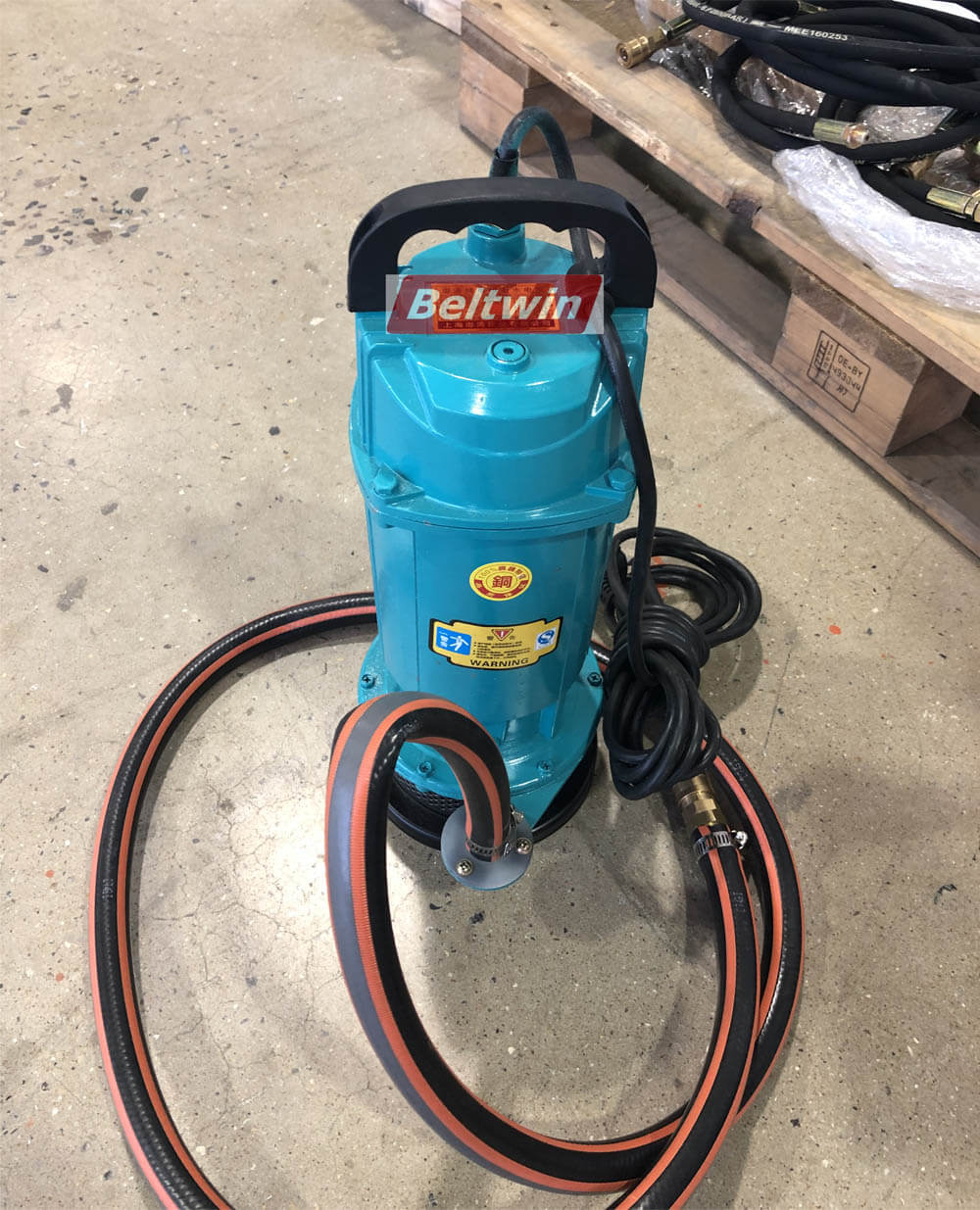 Manual water pump: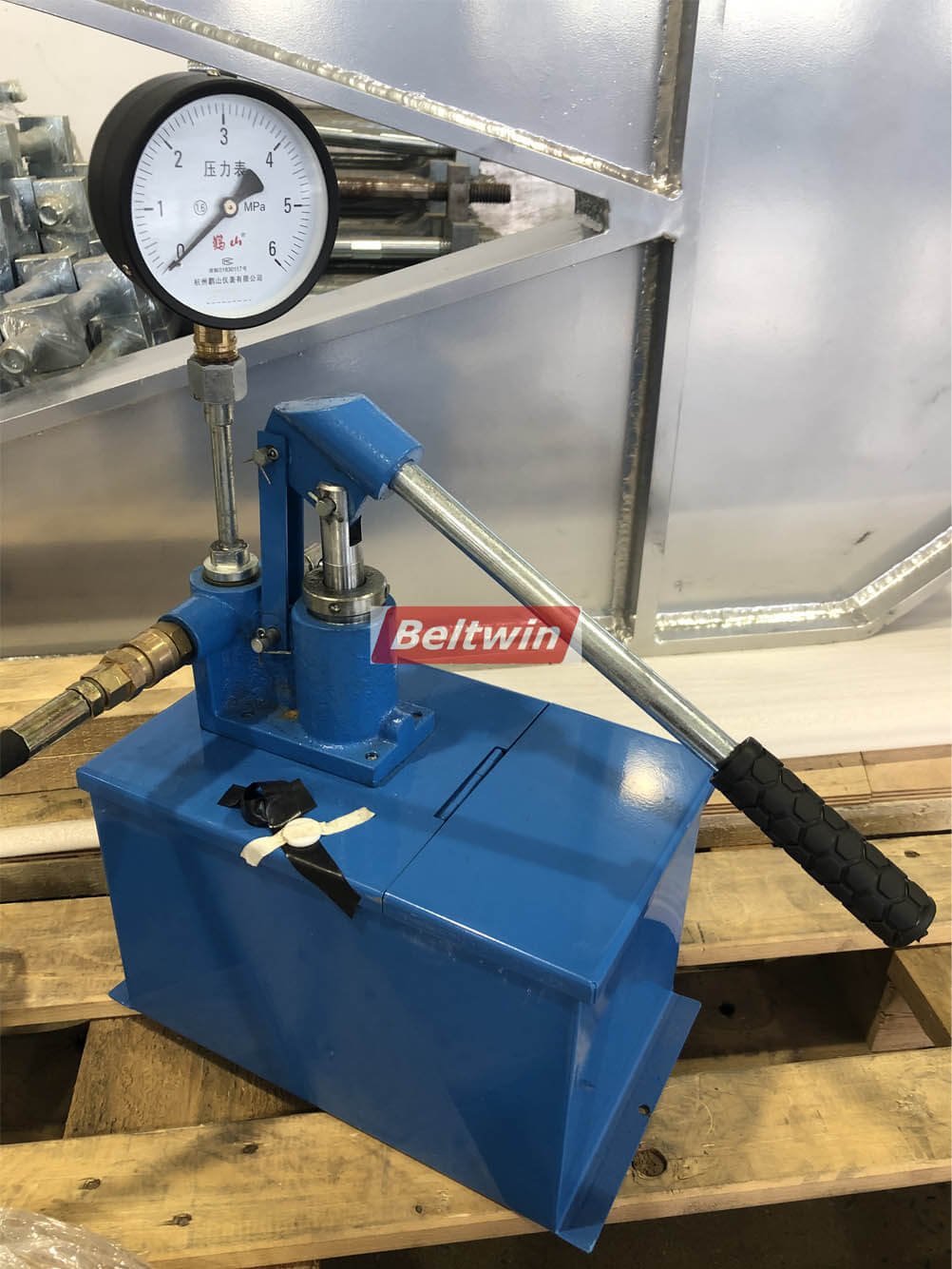 Feedback