Cross Beam Repair Vulcanizers | Vulcanizing Repair Press for Rubber Conveyor Belt
Cross beam type conveyor belt repair vulcanizer used for heavy duty rubber conveyor belt spot repair. Suitable for repairs to both fabric and steel cord belts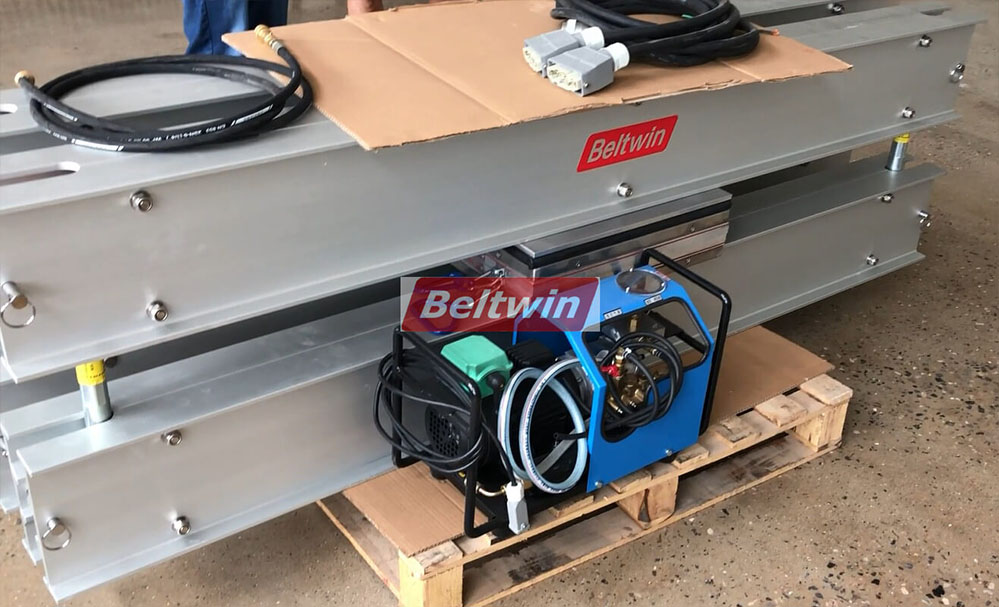 Description:
Cross beam repair vulcanizers for conveyor belt, rubber conveyor belt spot splicing and repairing machine, used for small rip, spot repair, edge repair and rip-repairs, belt width over 1600mm. High strength aluminium alloy structure - lightweight and robust.
Application :
The belt repair vulcanizer is dependable, lightweight and portable machine, which is widely used in the field of metallurgy, mining, power plants, ports, building materials, cement, coal mine, chemical industry, etc.
Product Information:
Material: Aluminum Frame
Repair:

Spot type, for punctures broken, if more beams and longer heating platen also can used for longitudinal rip

Pressure System: Rubber Pressure bag (air or water pressure)
Maximum working pressure of 75 psi (5 kg/cm²)
Heating Platen Dimension:

500x500mm or other size

Heating Platen: Electric shielded resistance or silicone elements
Features of a hydraulic cross beam repair vulcanizer
Repair press for hot splicing for small rip damage of the belt, spot type.
Pressure is applied evenly over the entire repair length via pressure bag in the cross beams. the heating platens can be moved over the total width of the belt
Only the best quality lightweight materials are used
For use with belt widths over 1600 mm
For big size and center of the belt
Heating platen dimension 500x500mm, 500x700mm, 350x1000mm etc.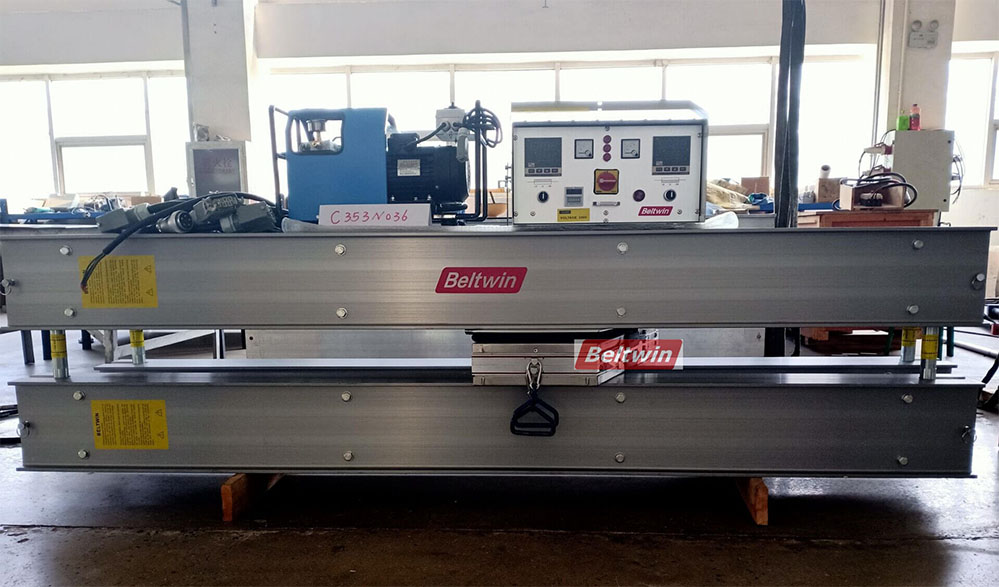 Specification:
Platen
Each platen contours to the belt's irregularities, ensuring uniform results. For use with belt widths over 1600 mm(63"). Available Platen Sizes: 500x500mm, 500mmx700mm (20"x28"), 350mmx1000mm (14"x39") etc. Dimension of the heating platen can be made for special requirements.
Beam
One or two sets (depending on the size of platen) of aluminum traverse bars comprise upper and lower portions of press. Bars are restrained with bolt & nut assembly on each end. Cross beam repair vulcanizers are designed to customer's requirements on request.
Depending on the model and the size of the heating platens, cross beam repair vulcanizers can be used for spot and rip repairs.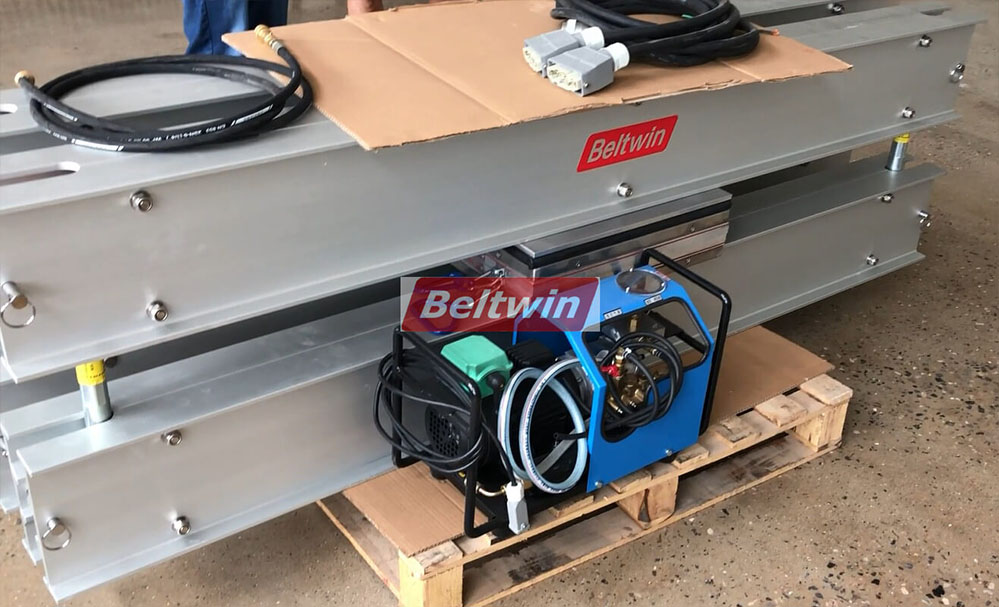 Auto controller with cables
One set control box for 2 pcs platens. After heating temperature of both platens, the dwell time, the cooling temperature and the pressure have been set, the whole splicing process will run automatically. Automatic end-of-cycle buzzer. Include 2 pcs SHIMADEN digital temperature control and indication, 1pc timer, 2 pcs amperemeters and one pc voltmeter.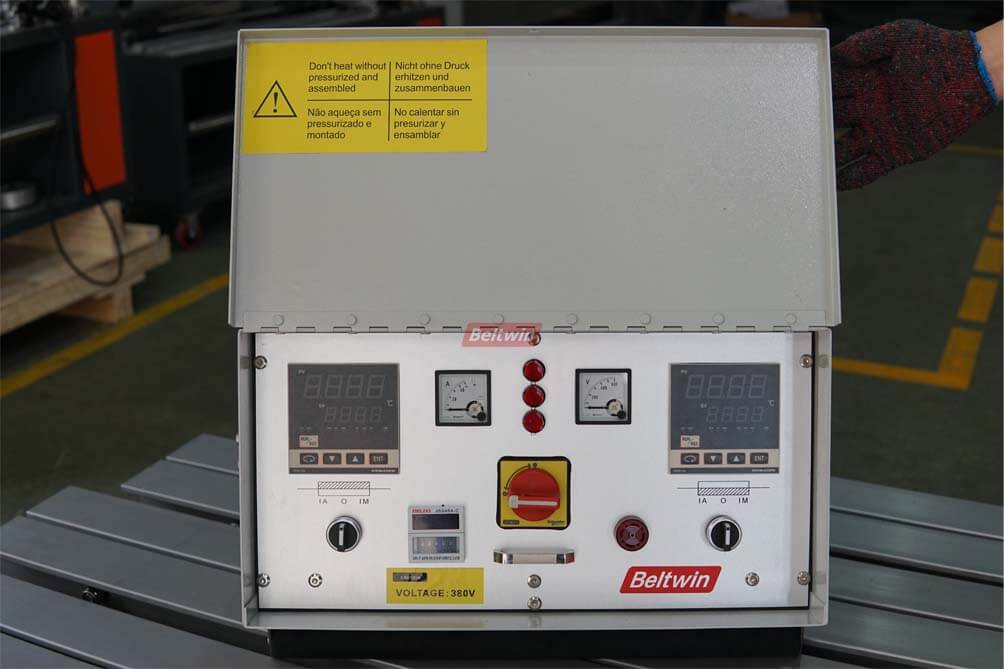 Electric pump for both of water pressure and rapid cooling: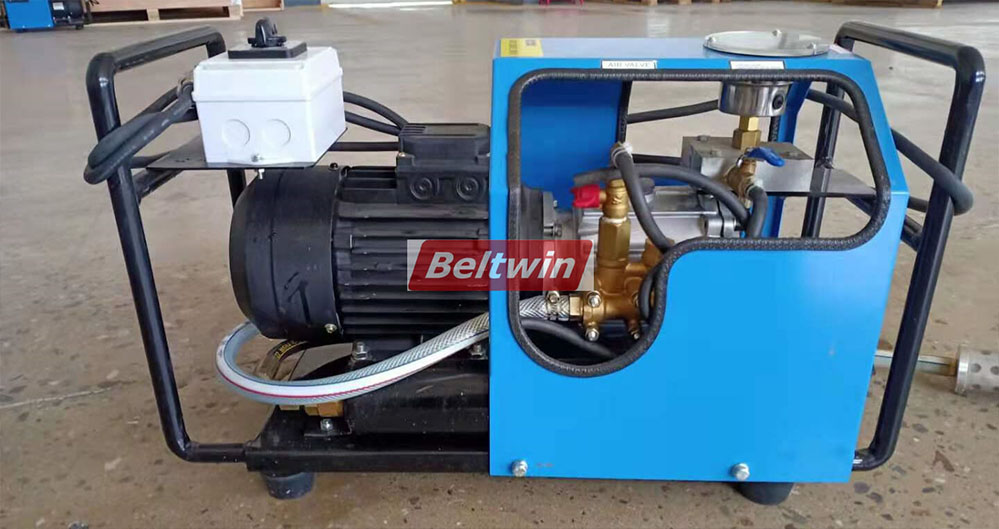 Beltwin Rubber Belt Repair Vulcanizer For 1600mm Belt
Feedback