Aluminum Alloy Body PVC PU Belt Water Cooling Press PC2100-4200
Beltwin Aluminum alloy body hot press is used for PVC belts, Polyurethane belts (PU belts), and Polyester monofilament synthetic belts. Long lifetime and fast splicing.
Aluminum Alloy Body PVC PU Belt Water Cooling Press PC2100-4200
---
The splicing press efficiently handles PVC and PU belts with a width of up to 4000 mm, using compressed air to create fast and effective pressure.
Specifications:
Aluminum alloy body and heating platen.

The heating area width of the heating platen is 150mm. (If 200mm is needed, we have another type of press).

Different sizes for belt widths from 2100mm to 5200mm. (Width under 2100mm, we use stainless steel body).

Used for PVC belt, PU belt ( Polyurethane belt), and Polyester Monofilamen synthetic belting.

Airbags (pressure bags)

Laser silica gel hot platen

Easy to use and assemble

Lightweight

Rapid cooling system within platens

Heating to 180°C takes about 15-20 mins; cooling down from 180°C to 60°C takes about 3-5 mins. (according to different sizes of presses.)

The temperature error between the upper platen and the lower platen is less than 3°C.

Air pressure is 0-0.3 Mpa.

Reliable and automatic temperature control panel with time control.

Volatge: 220V or 380V. Special voltages can be customized.
Technical Datasheet:
Model

PC2100*150

PC2600*150(200

)

PC3200*150

(

200

)

PC4200*150

(

200

)

Belt width

2000mm

2400mm

3000mm

4000mm

Heating platen size

2000*130mm

2400(2500)*130(170)mm

3000*130(170)mm

4000*130(170)mm

Max temperature

200°C

200°C

200°C

200°C

Pressure

2 Bar

2 Bar

2 Bar

2 Bar

Max belt thickness

10mm

10mm

10mm

10mm

Min endless length

1000mm

1050(1300)mm

1200(1260)mm

1200(1260)mm

Lower part height

212mm

253(310)mm

305mm

305mm

Machine weight

210kg

295(356)kg

460(490)kg

565(620)kg

Voltage

220V, single phase

Power

8KW

10(12)KW

12(14.4)KW

15.6(16.3)KW

Cooling system

Water cooling

Joint time (PU Belt)

Heating time: 20 mins
Dwell time: 3 mins
Cooling time: 3 mins
Options:
Support Stand (for workshop use), pneumatic lift

Jointing Accessories, like PTFE film & pad, Silicone Pad-set, PVC/PU film, etc. can help for better jointing. Please contact us for details. We will offer you the right solution.
More photos: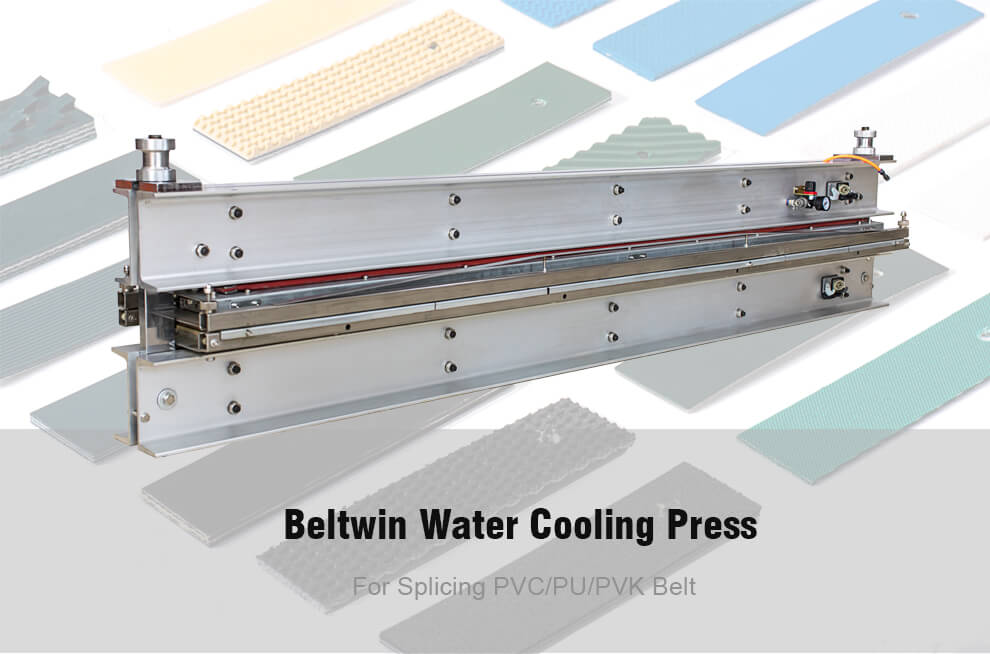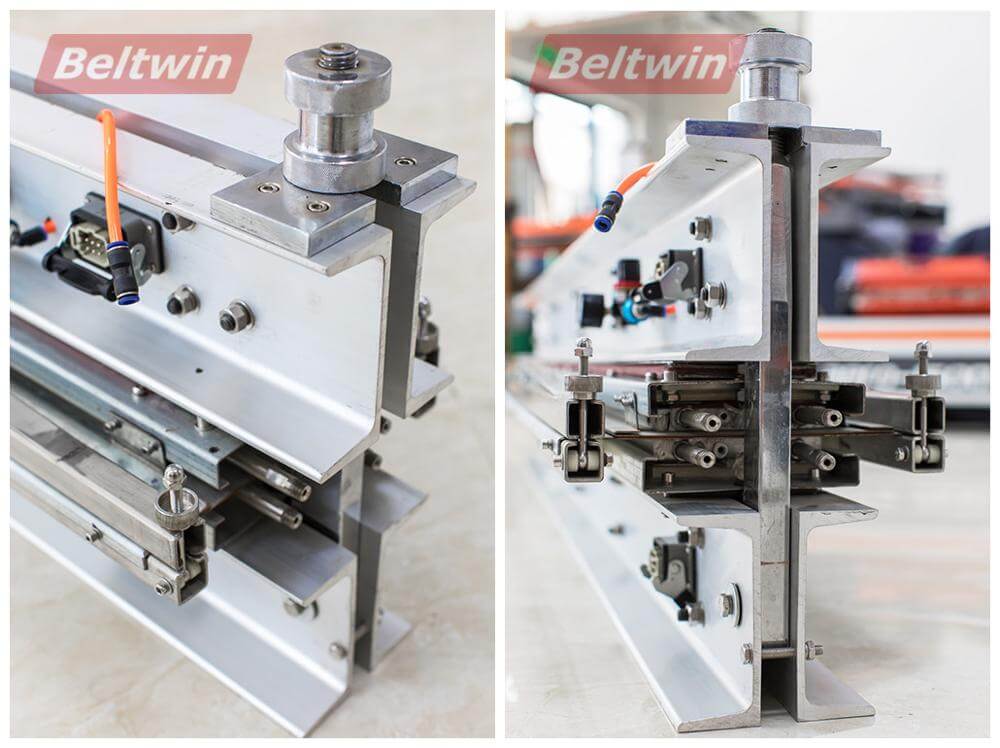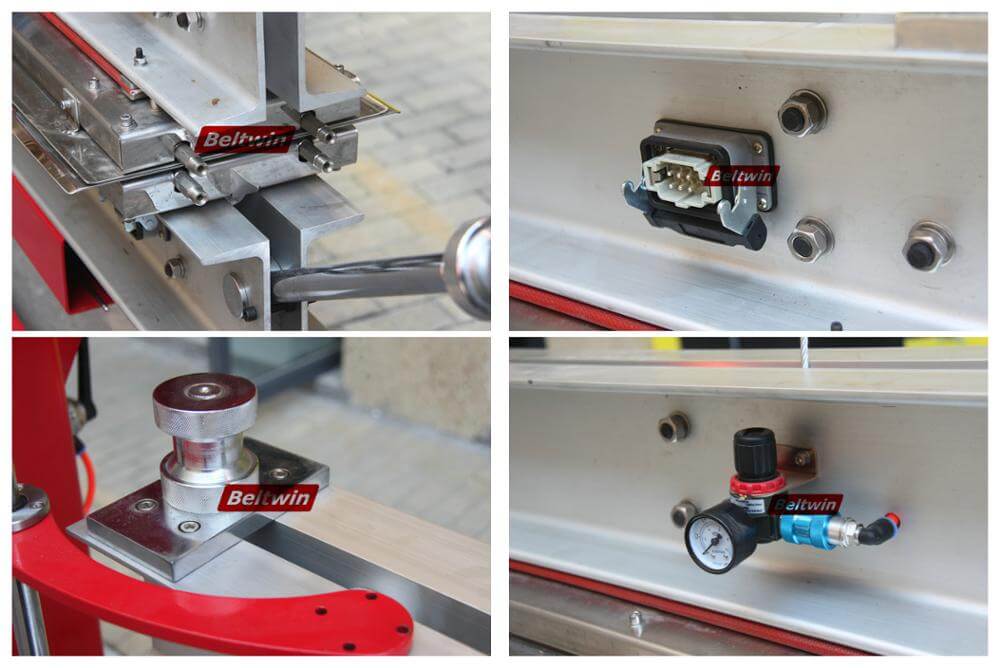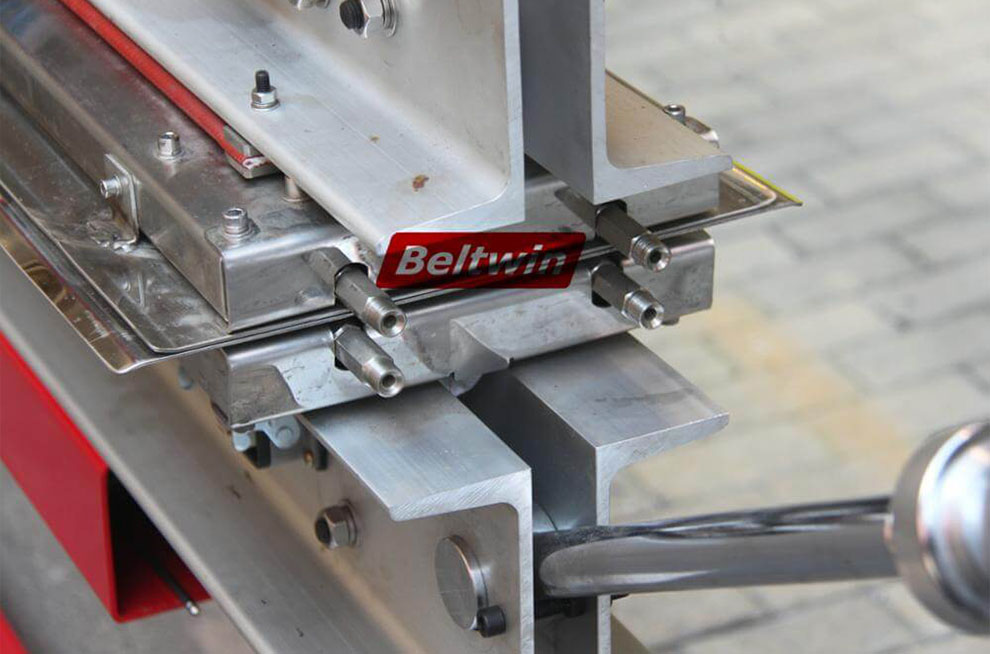 Water Cooling Press for 4000mm: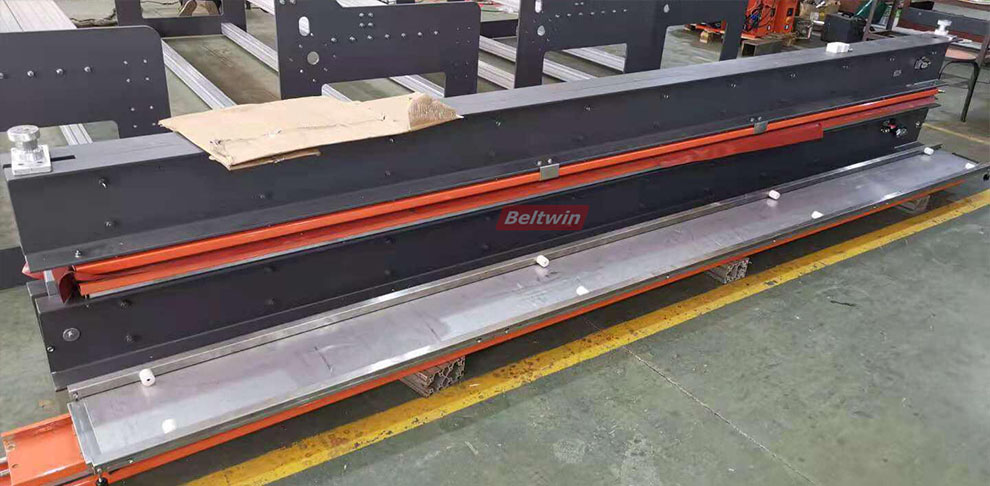 Optional Accessory:
Stand For Water Cooling Press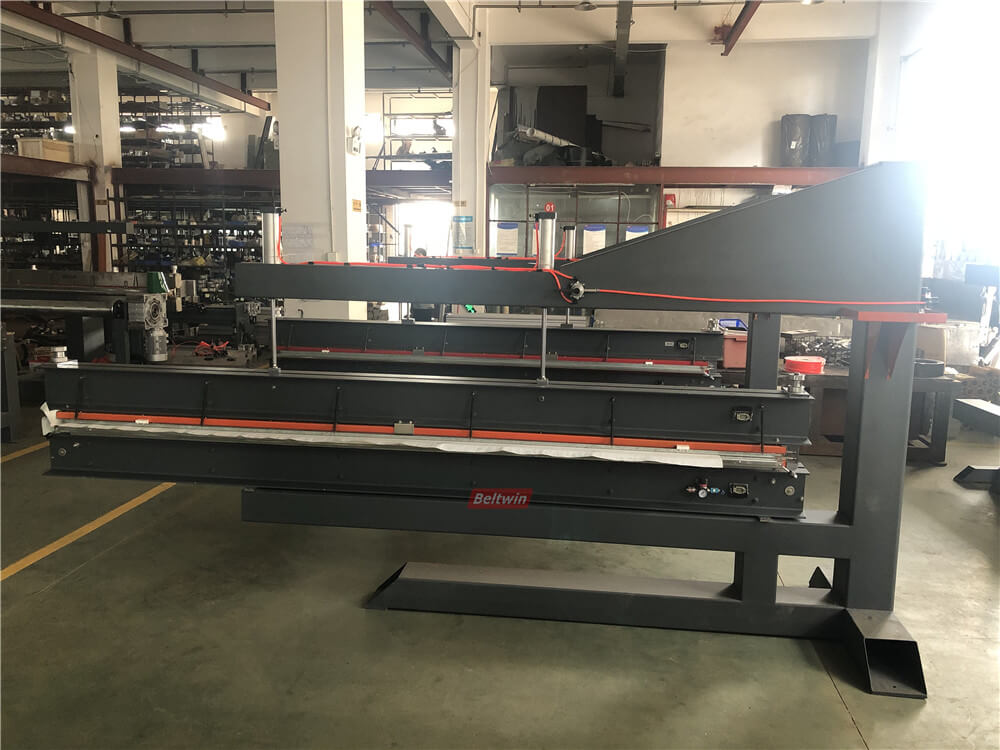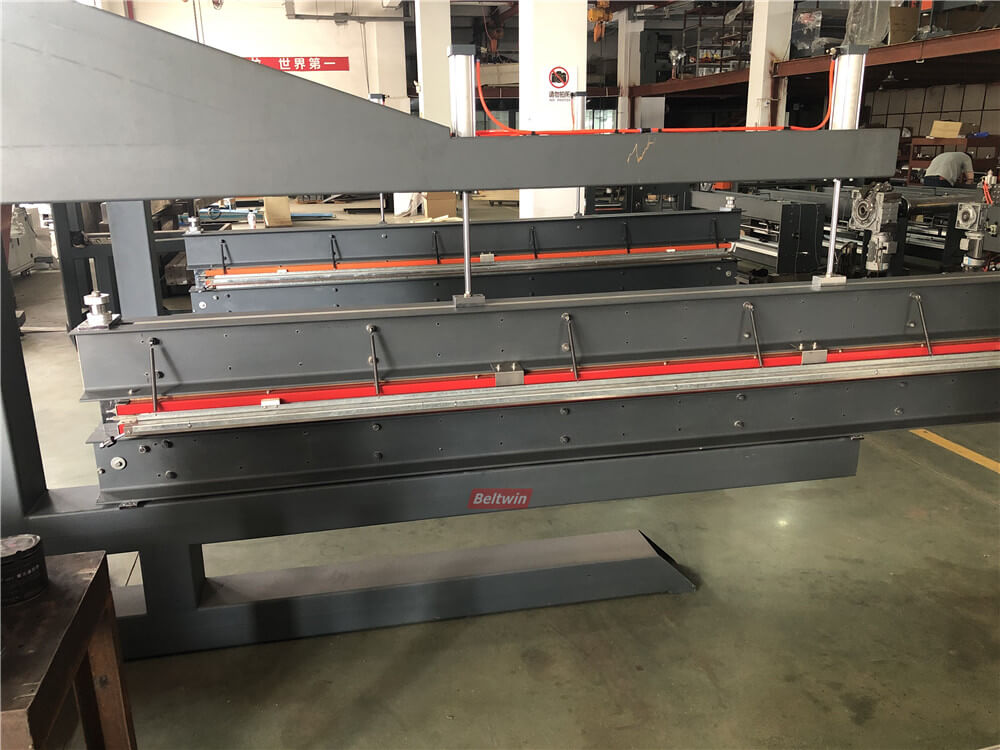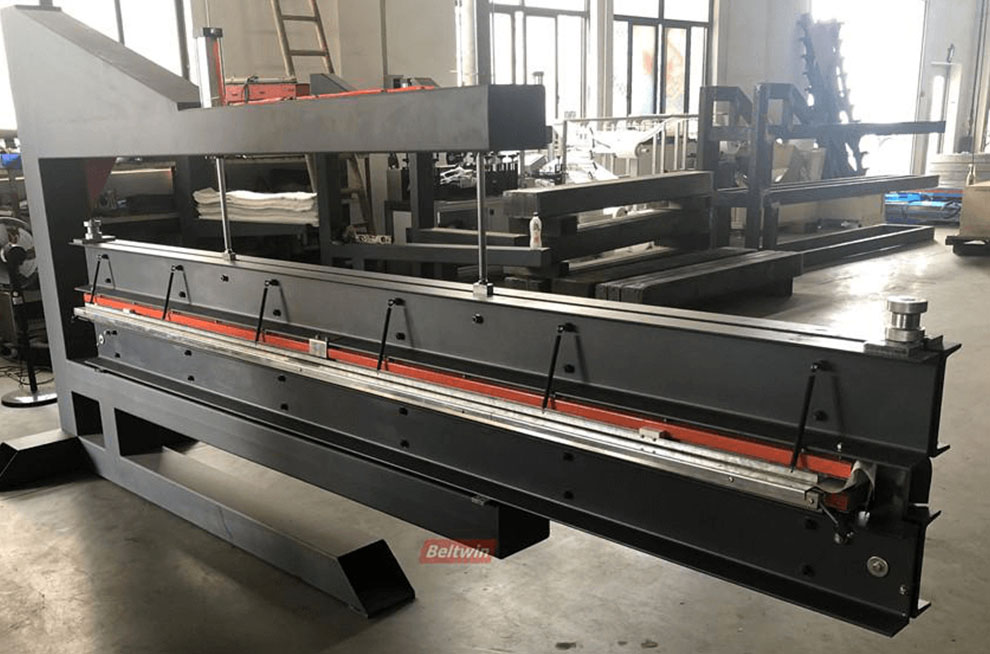 Standard Control Box:
The reliable and high-quality temperature controllers are from OMRON Japanese Brand, one of the most famous electric brands.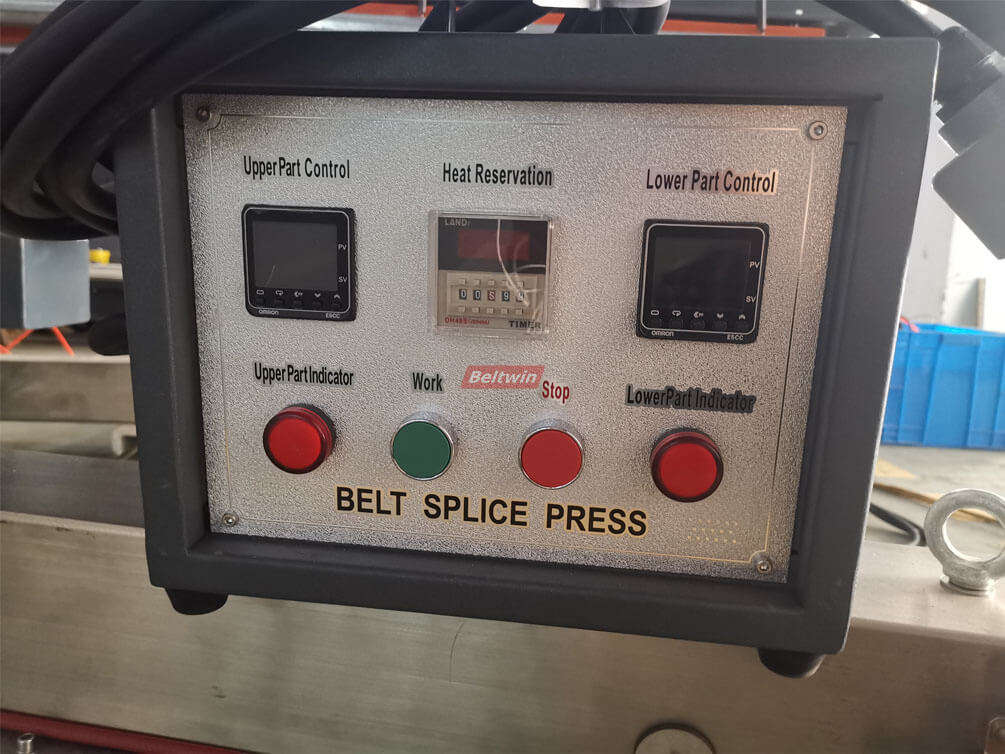 European Standard Control Box (Optional):
All electronics are approved by CE. If you come from Europe or USA, etc, it is a better choice for you.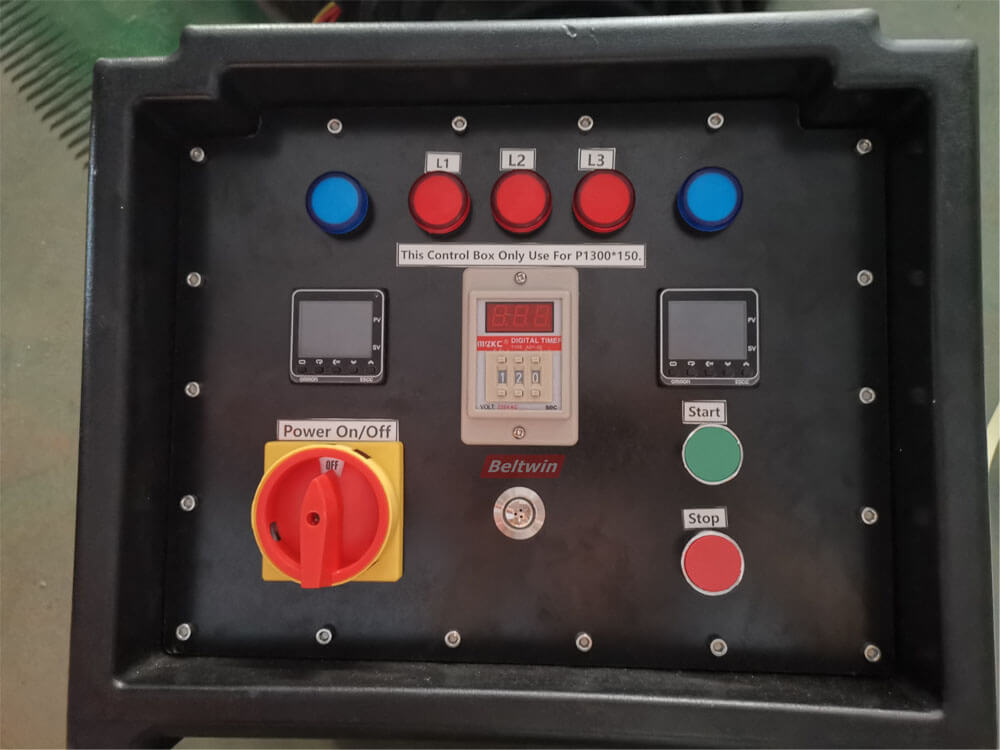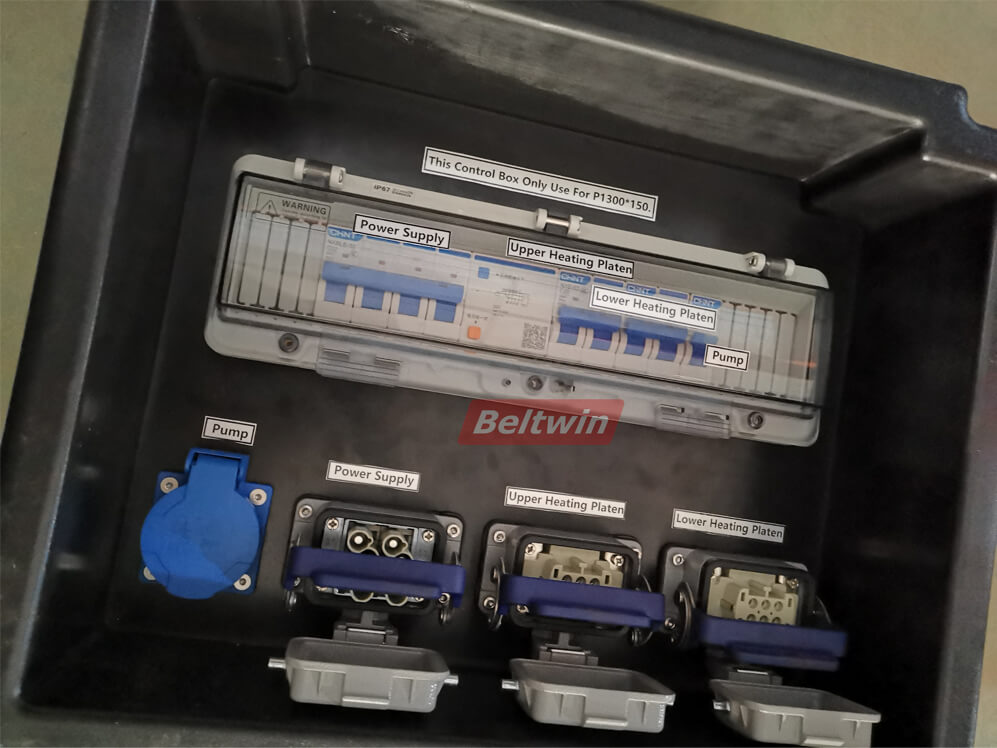 Aluminium Alloy PVC PU Belt Water Cooling Press Machine
4700mm Water Cooling Press
Feedback