Automatic PVC PU Belt Finger Puncher TB1000-4000
All-in-one automatic type with width limited from 1000 to 4000mm. The higher efficiency and better effect, especially for narrow finer cutting.
Automatic Belt Finger Puncher TB1000-4000
---
Makes perfect fingers for conveyor belt and work automatically.
Product Information:
Punching System: Pneumatic

Moving System: Automatic

Belt width: 1000mm (39") to 4000mm (157")

Machine Material: Steel

Max belt thickness: 10mm

Electric connection: 220V Single phase
Options:
Stand is available by request

Punching head (with different size of fingers)

PLC control (more choice of settings)
Specification:
Fully automatic type. Width: from 1000mm to 4000mm, (customization is acceptable) Belt Width Size: 1000mm,1600mm, 2000mm, 2500mm, 3000mm, 3200mm, 3500mm, 4000mm.

Can be used for PVC PVK and PU polyurethane belts.

Used for both straight and angled configurations.

Standard finger widths are 10mm 15mm and 20mm.

Pneumatic belt clamp, both sides with 2 pneumatic cylinders, help to hold the belt in the correct place.

Higher efficiency and economy: Save the cost of labor and belt-testing waste.

Can punch both ends of the belt at the same time, which less waste.

The blade on the top is an easy and cheaper cost to change.

Sturdy sub-frame: the thickness of steel beam plate up to 6 mm.

8″ Automated pneumatic cylinder ( Brand: AirTAC from Taiwan).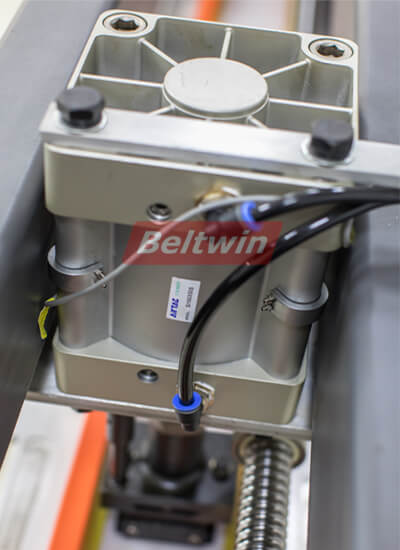 11. Blade for straight or diagonal finger punching. Finger width like 10 mm/15 mm/20 mm etc
12. More precise moving per millimeter.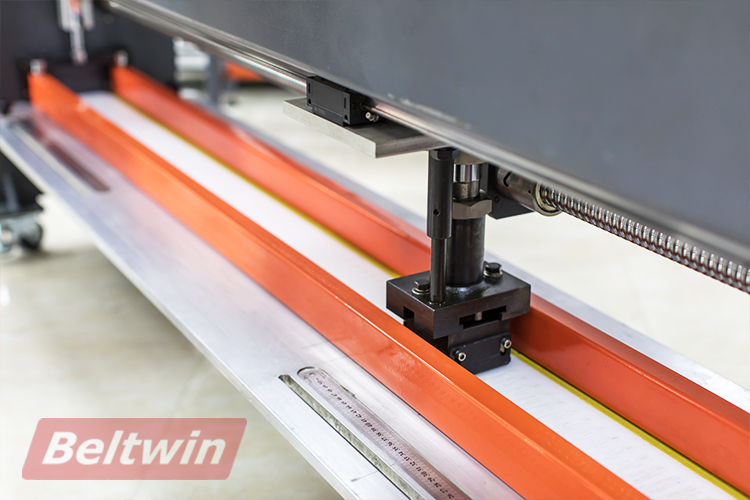 13. One completed body production: durable punch head and high-speed steel blades, easy to change and maintain.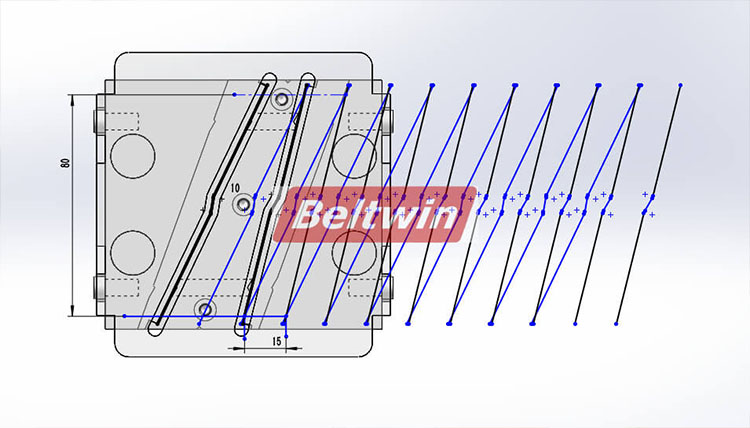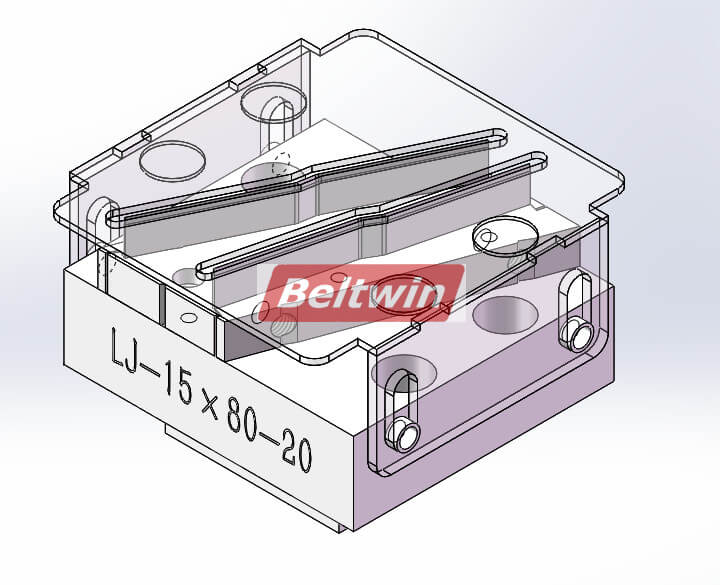 14. Belt thickness is up to 10mm.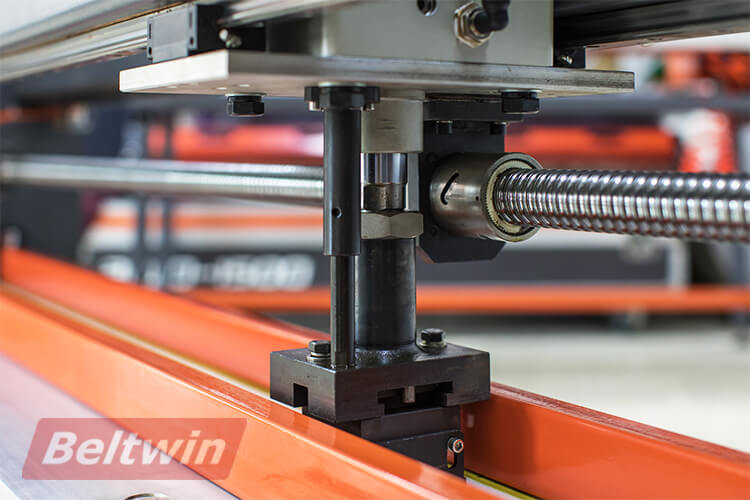 15. Punching edge more smooth and free of burr.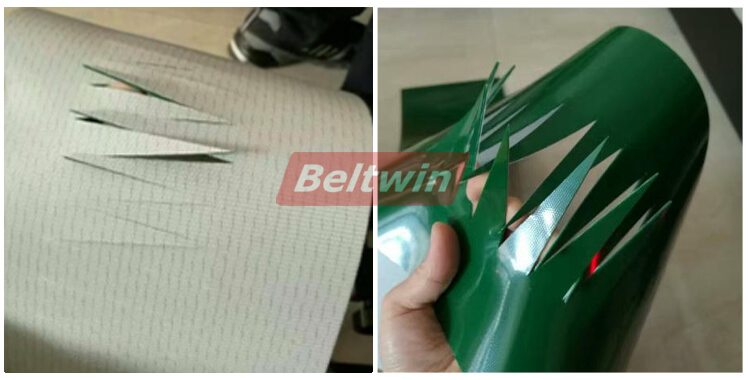 16. Control panel, easy to operate. Easy to change the finger width you need.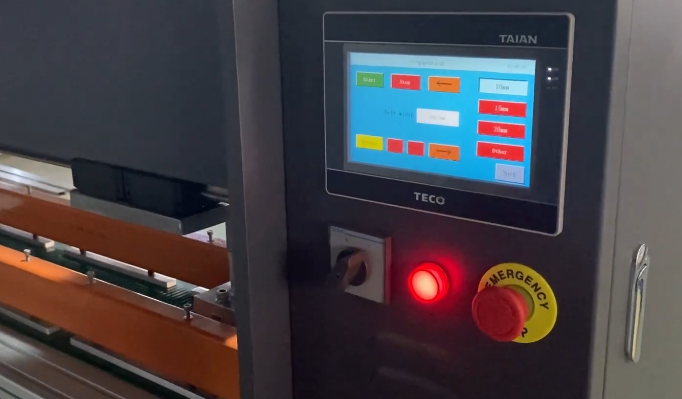 17. Easy to do large quantity belt finger punching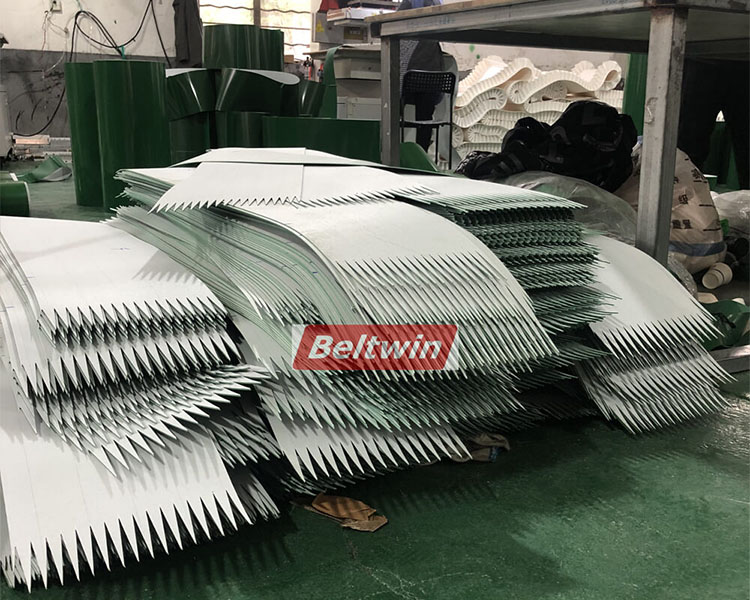 18. Belt width positioning:
Adding the positioning sensor, the punching head can come back automatically in advance when the sensor work, and will not run all the route.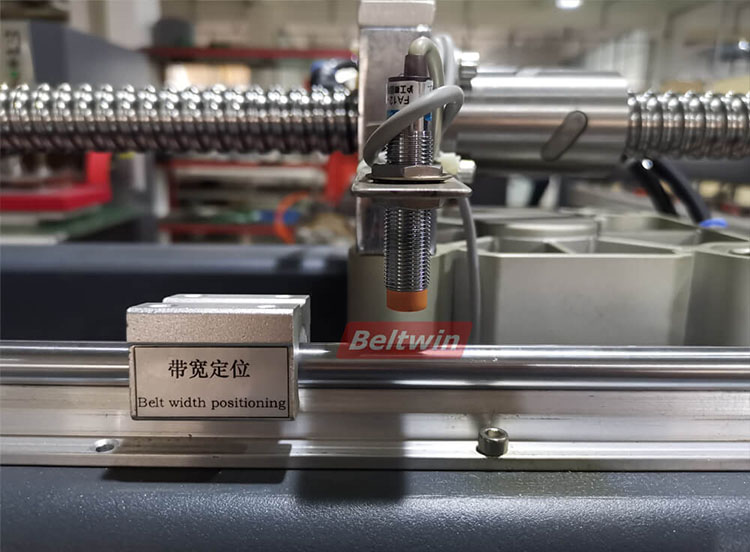 19. Mass produce, allow us to have better quality control and lower cost.
Beltwin new automatic finger puncher operation video
How To Save Belt Material When Finger Punching
Beltwin Automatic Finger Puncher Machine With Stand
New Generation Automatic Finger Puncher
Feedback