New PVC PU Belt Ply Separator SC130
Beltwin new belt ply separators (splitting machines), 130mm depth separation.
European Type Belt Ply Separator SC130
---
Conveyor Belt Ply Separator designed to separate the fabrics for splicing at the ends of 2 and 3-ply conveyor belts for top-quality splicing.
Production Information:
Machine material: Aluminium structure.

Split depth: 130mm.

Split thickness: 1~15mm.

Suitable Belt: PVC PU Belt, light-duty rubber belt, and homogeneous PU belt.

Motor Power: 0.37KW/50Hz.

Electric Connection: 380V 3 phases, 220V single phase is available as request.
Options:
Stand with wheels, easy to move at workshop

Step cutter is optional, can cut the separated cover directly after splitting
Specifications:
To separate belt plies 2 and 3-ply conveyor belts.

New replacement Hard alloy steel blade.

For PVC, PU belts and rubber belts.

With scale, high precision separation and easy work, high efficiency.

Foot pedal start/stop.

With cover, the worker can't touch the blade, much safer when operating.

Regulated adjustable blade position by means of a position scale.

Reducer motor, 1370 r/min 50hz, 1660 r/min 60Hz, 1.07A.

The pulling roller exerts pressure on the belt via an air spring, thus ensuring even pressure on the belt.

Can turn both forward and backward - useful should it be necessary to wind the belt back.

Side guide for adjusting the width of the cut, with width scales.

The standard is 380V 3phase, Available with all power sources.
Technical Datasheet:
| | | |
| --- | --- | --- |
| | Minimum | Maximum |
| Split width | 40mm | 130mm |
| Upper part belt split thickness | 0.35mm | 8mm |
| Lower part belt split thickness | 0.35mm | 5mm |
| Max belt thickness | - | 10mm |
Main Components: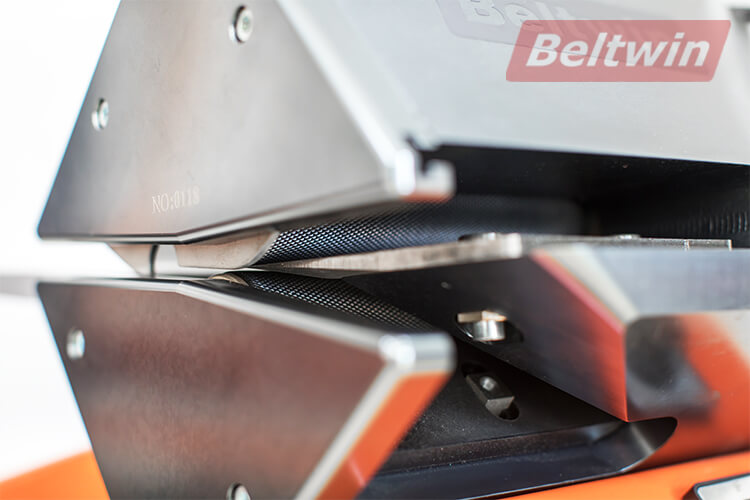 Adjust the roller automatically for different belts of different thicknesses by the hydraulic buffer, and safer with cover protection.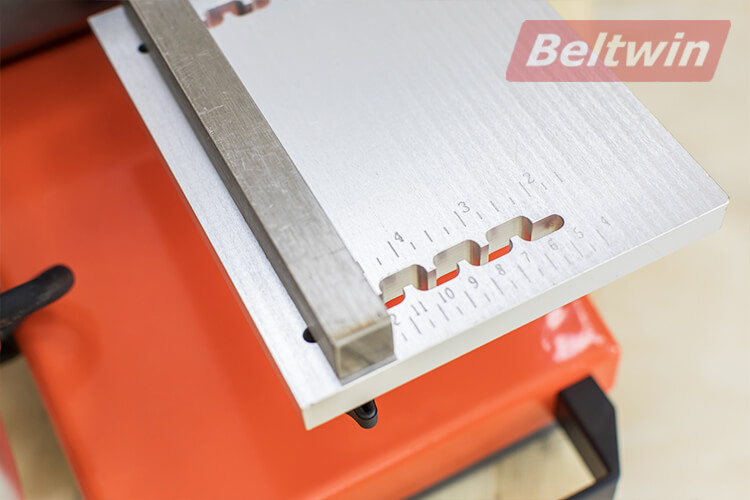 Memorable and repeatable with a scale plate to control the separate depth.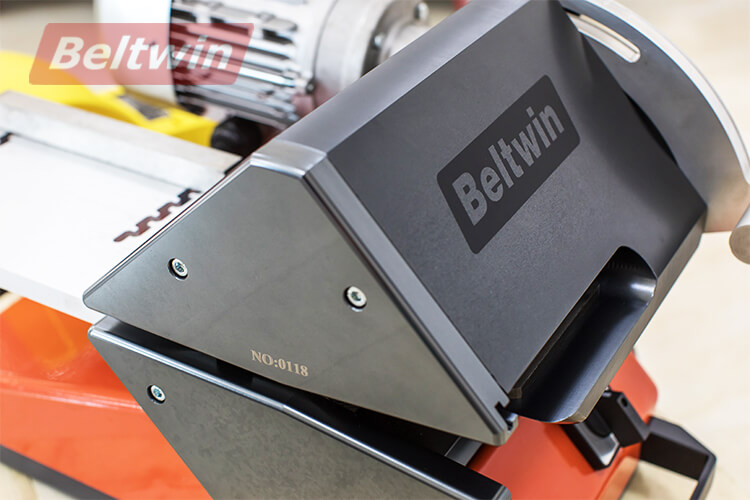 Scale: High precise separation up to 0.1mm.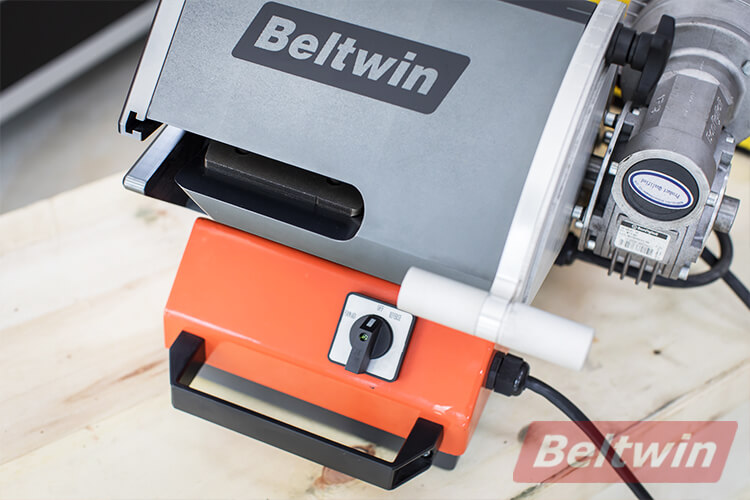 Motor: BONFIGLIOLI (a famous brand from Germany): 370W with CE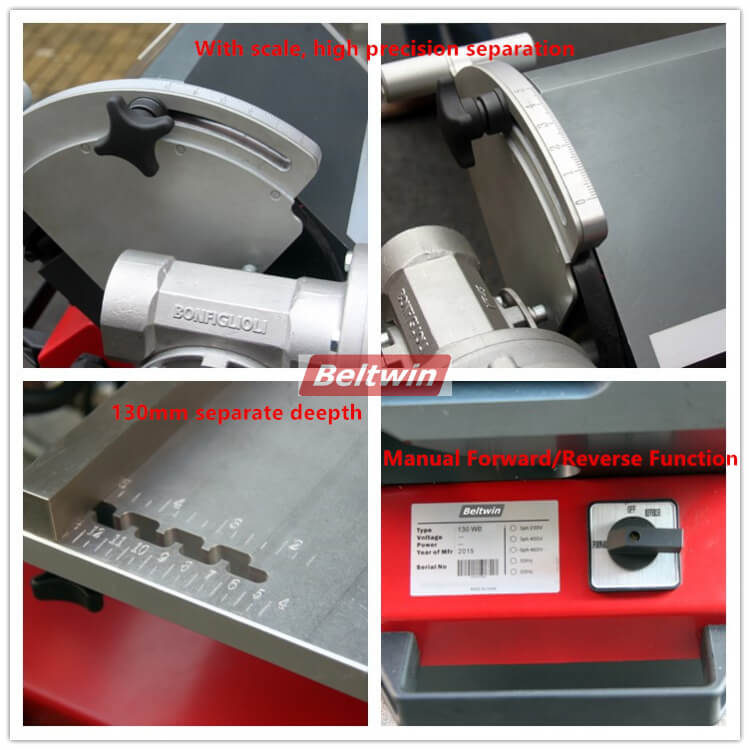 Optional:
Working stand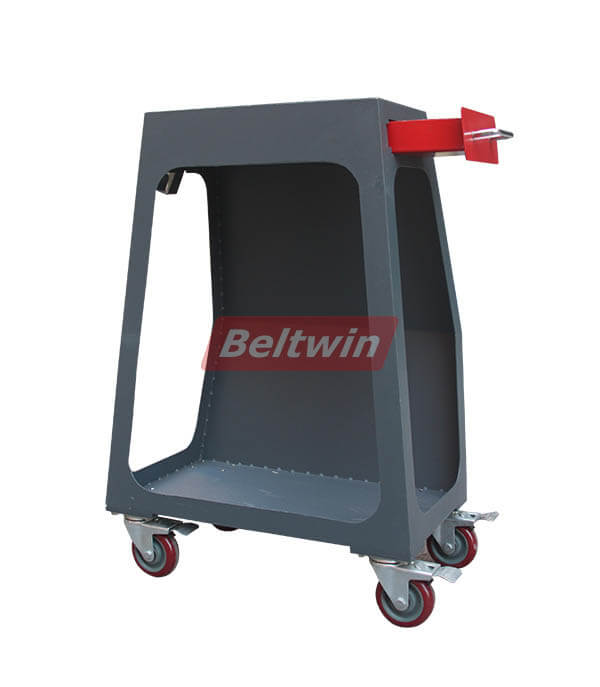 Step Cutter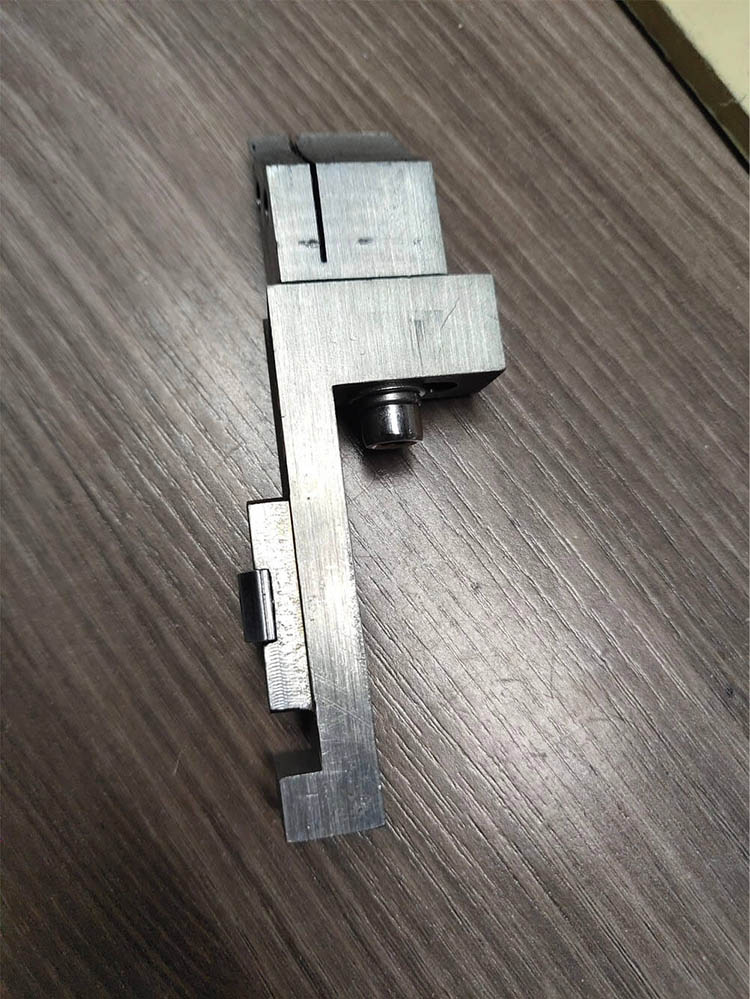 Separator operation: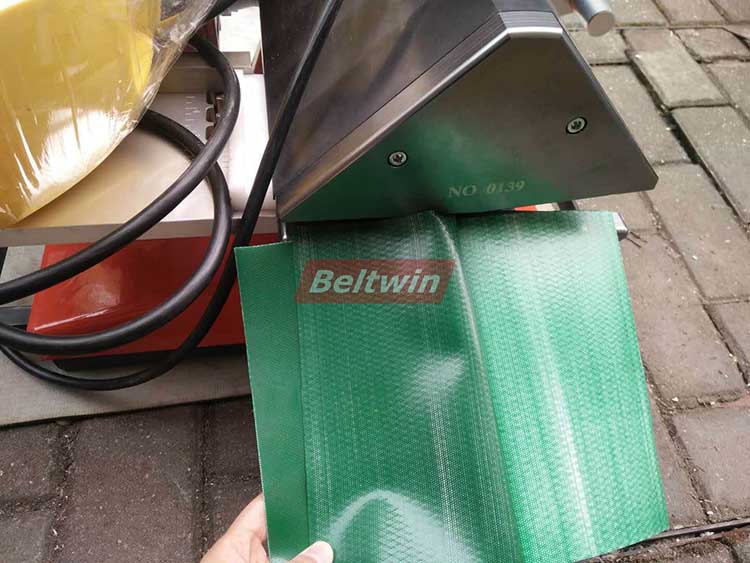 Separating effect for 0.3-0.4mm PVC and PU film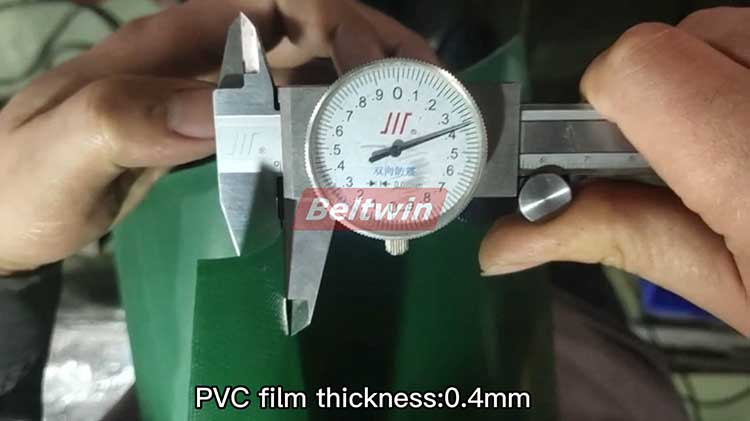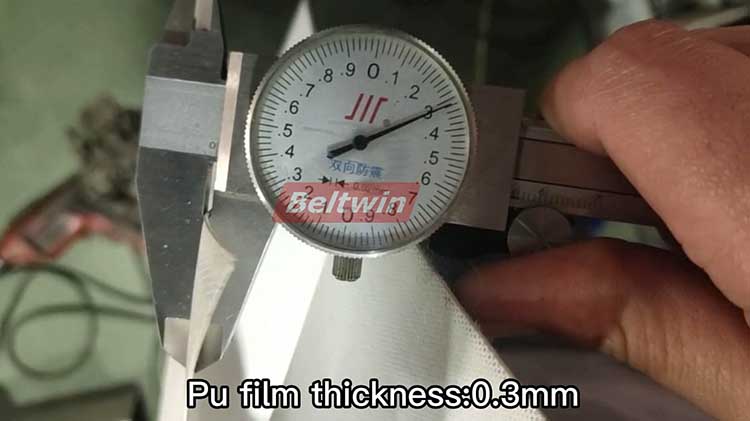 Machines in stock: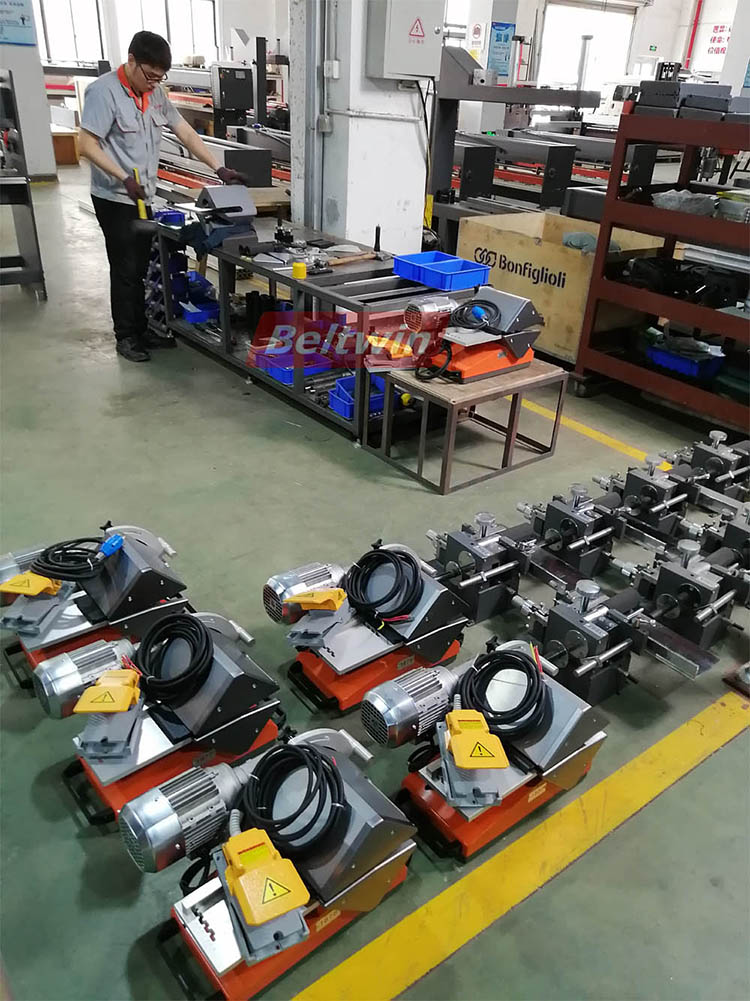 Beltwin New Ply Separator For PVC/PU Conveyor Belt
Accessories Of Beltwin European Type Ply Separator
How to get PVC material film for conveyor belt jointing
Beltwin New Ply Separator – Knife Changing Operation
Feedback