Air Cooling Belt Splice Press PA2400 - PA3300 (Gen-3)
The portable air cooling press can joint max 3300mm width belt. This air cooling press has all components integrated into the press. It doesn't need any assembly and can be used on the conveyor belts. The press can set independent temperatures for the upper/bottom part and pressurize air pressure in a built-in pressure bag.
All-in-one Air Cooling Splice Press PA2400-PA3300
PA2400-PA3300 strengthened fuselage and includes special four airbags designed o provide more uniform pressure on a full 150mm length heating platen, specialized for jointing PU belts.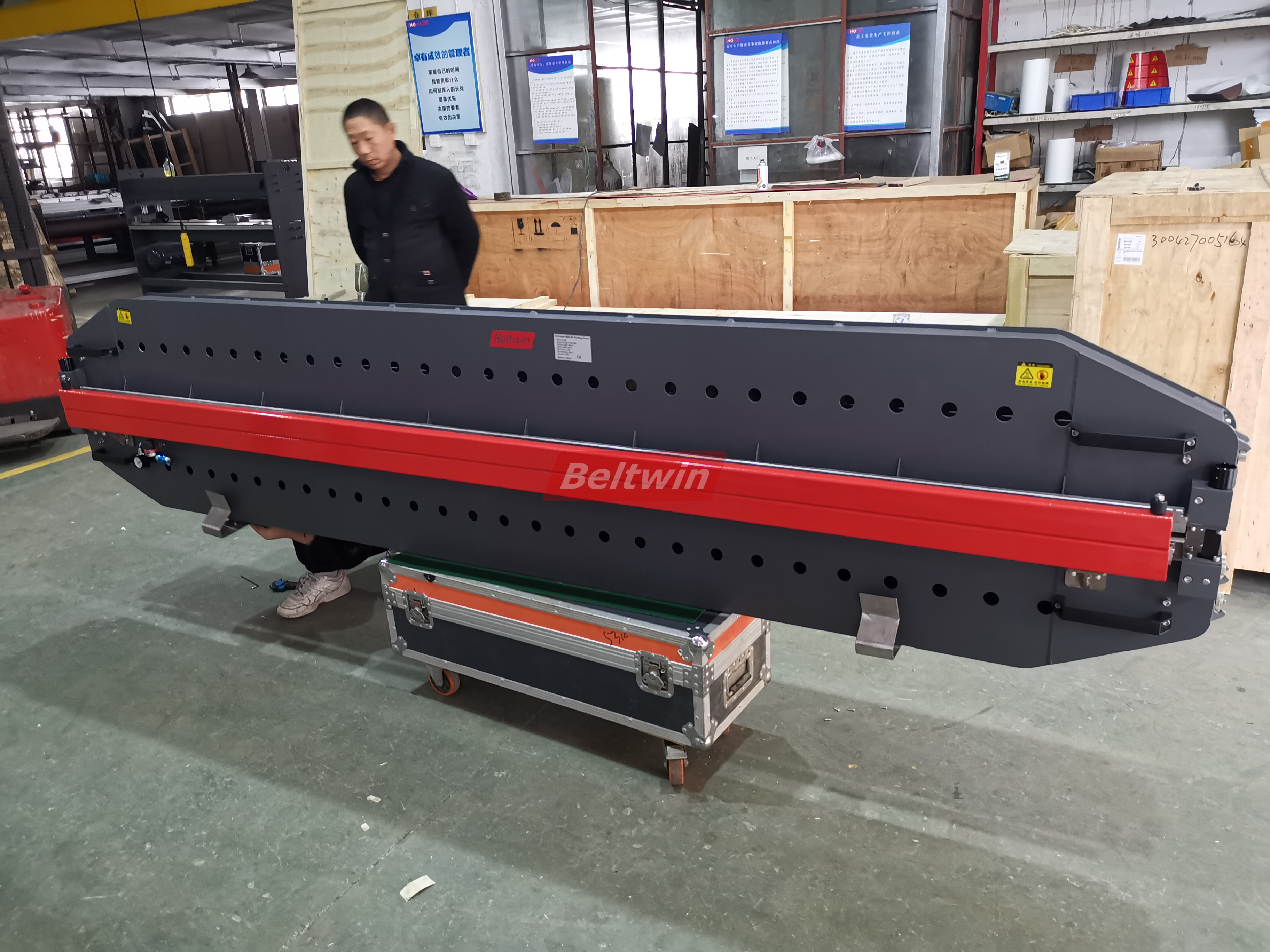 Product Information:
Cooling: Air Cooling

Belt width: 94″ (2400 mm) -130″ (3300 mm)

Machine Material: Aluminum

Working Pressure: 1.3 Bar (Four airbags)

Heating Effective width: 150mm

Clamp bars included.
Options:
Penumatic system lifting pres stand.

Jointing accessories: PTFE film & pad, silicone pad-set, pvc/pu film, etc.
Features:
Real air cooling & all in one machine for a wide belt.

Used for PVC PU PVK belt etc. thermoplastic belt materials

The special machine body design makes it lightweight and easily removed to anywhere for job site use

Fast Splicing: include heating time and cooling time, no more than 12 mins.

All-in-one design: The press has an integrated air-cooling system and an air compressor inside. Ensure that the belt is quickly cooled down and auto press on, without a water pump or additional air compressor.

Easy to use and assemble, how to operate pls freely refer to the below video.

Clamp bars are included

Reliable and automatic Temperature Control, time control and pressure control in one control system, easy to set).

Voltage: 380V 3 phase, if special voltage pls freely inform us.
Technical Datasheet:
Model

PA-2400

PA-2700

PA-3000

PA-3300

Effective length

2400mm

2700mm

3000mm

3300mm

Effective width

150mm

150mm

150mm

150mm

Weight upper part

63kg

69kg

77kg

92kg

Weight lower part

100kg

133kg

140kg

160kg

Weight

163kg

202kg

217kg

152kg

Upper overall height

370mm

380mm

400mm

440mm

Bottom part height without wheels

345mm

345mm

380mm

405mm

Bottom overall height

455mm

455mm

495mm

525mm

Overall length

2650mm

2950mm

3250mm

3560mm

Max pressure

1.3 bar/19PSI (Four airbags)

Max Temperature

200 ˚C/390 ˚F

200 ˚C/390 ˚F

200 ˚C/390 ˚F

200 ˚C/390 ˚F

Power

8.8KW

9.5KW

10KW

10.8KW

Packaging list

2940*500*720mm

3300*600*660mm

3390*550*1020mm

3690*600*1020mm
Warranty Policy:




Your Air Cooling Presses are guaranteed against defective parts, material and workmanship for a period of twelve (12) months from the date of delivery (Bill of Lading date).
Splice Effect On PVC Belt: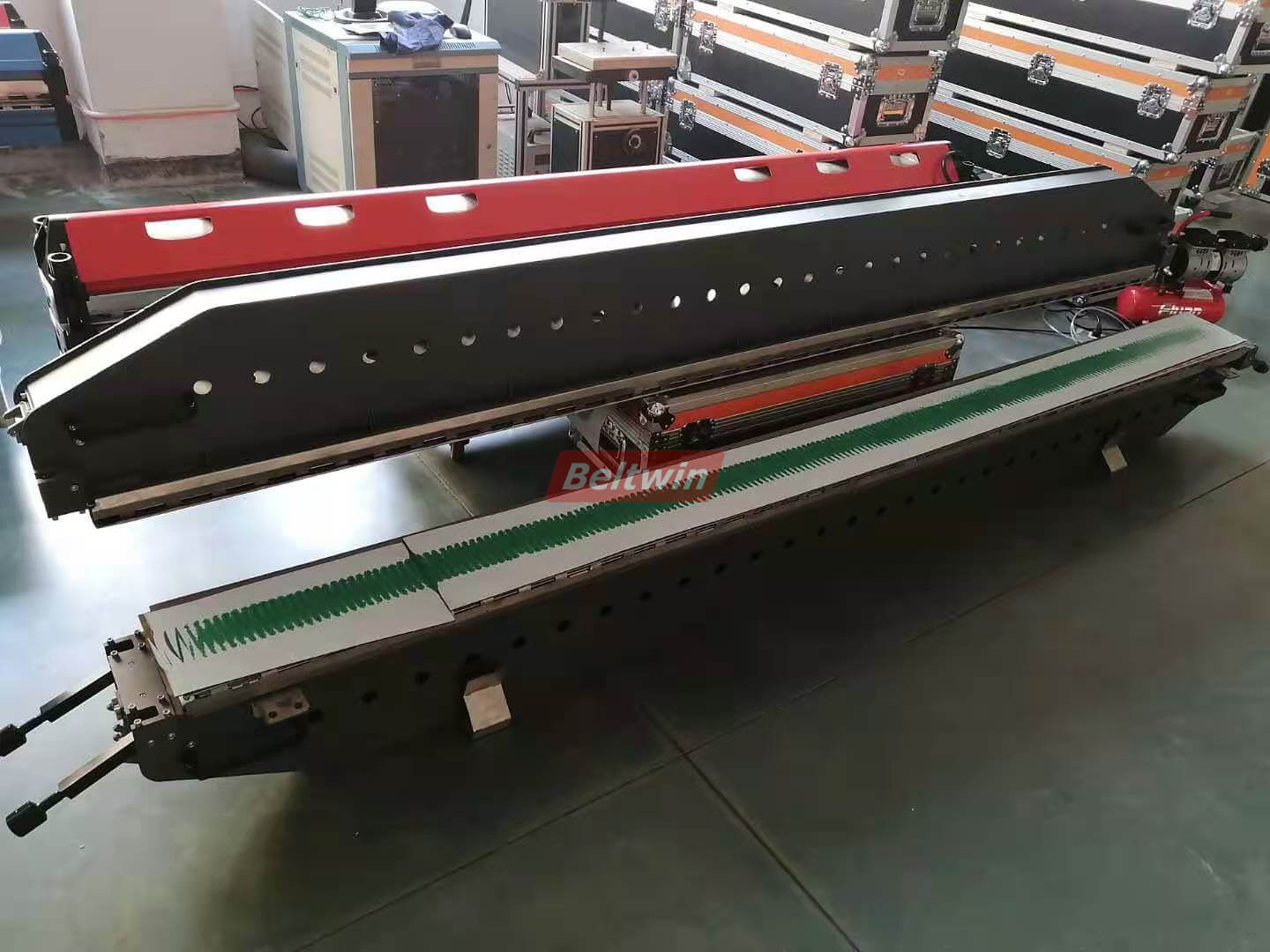 Build-In Control Panel Can Independently Set Temperature On Upper/Bottom Part And Can Set Pressure To Max 1.3 Bars: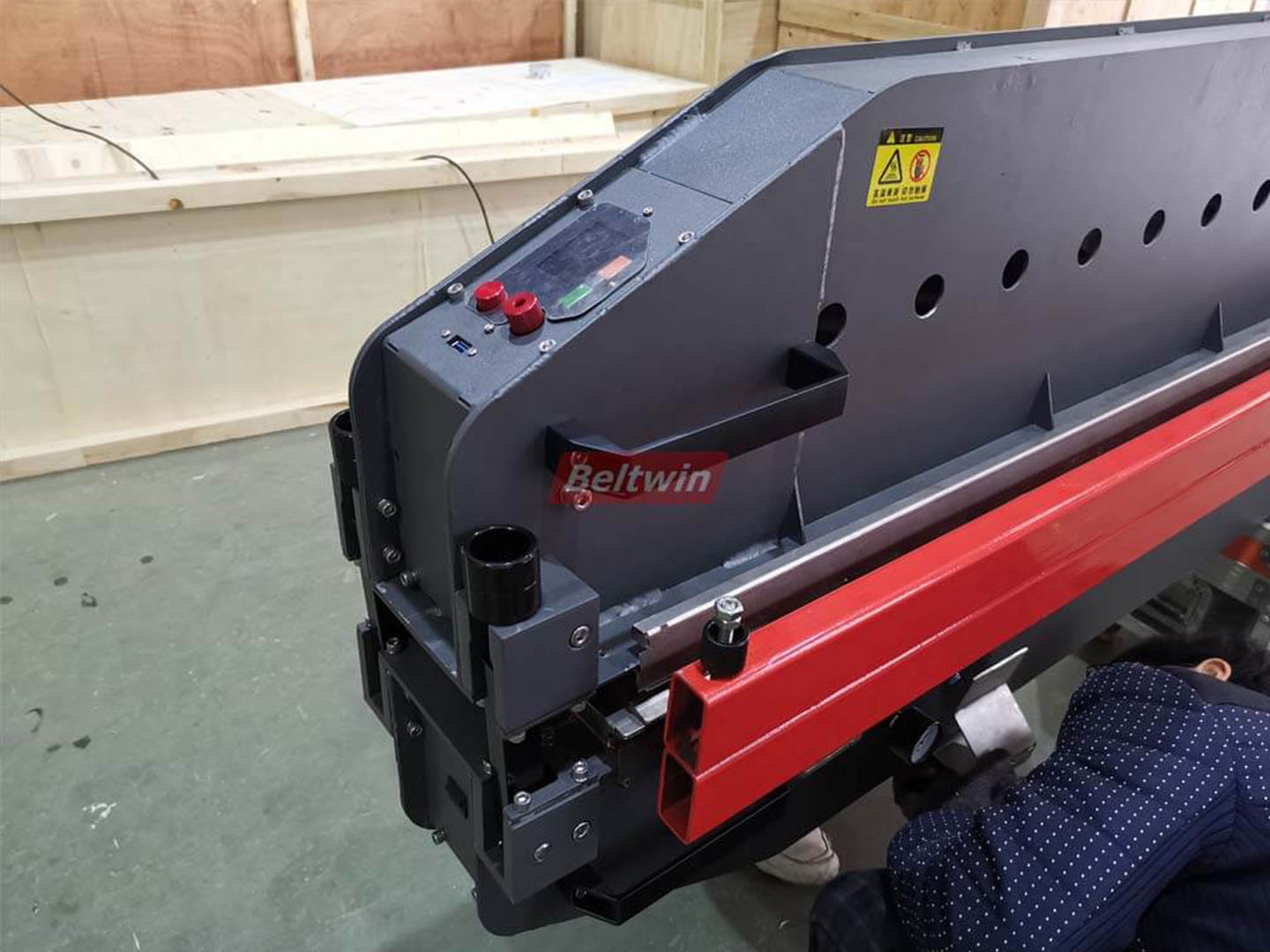 Delivery Photo, Used Standard Export Plywood Package.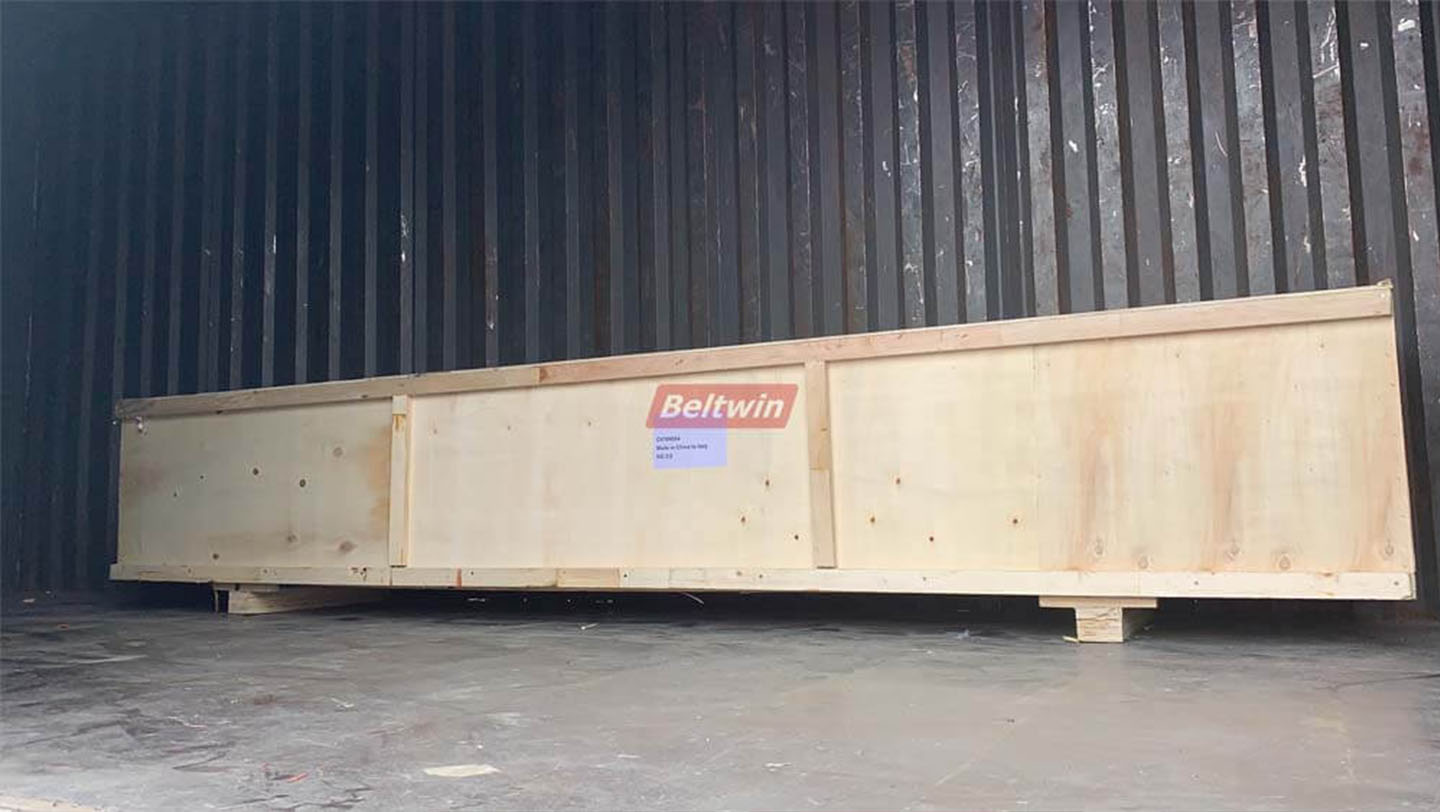 Complete Operation Of PVC PU Belt Air Cooling Hot Joint Press For 3000mm Width Belt
Newest Third Generation Air Cooling Press For Jointing PVC/PU Belt
PVC PU Belt Air Cooling Hot Joint Press For 3000mm Width Belt
Feedback Video For 3M Air Cooling Press & 2M Automatic Finger Puncher from our Customer in Russia
Related Products
Feedback