2000mm Wide Conveyor Belt Perforating Machine for PVC PU Rubber Belt
The Perforating machine is specially designed for making holes on the PVC PU and rubber conveyor belt. It is suitable for different types of conveyor belts. It can provide customers with high efficiency and convenient perforating experience, get rid of the trouble of manual drilling
Automatic Perforating Machine
---
The Perforating machine is specially designed for making holes on the PVC PU and rubber conveyor belt. It is suitable for different types of conveyor belts. It can provide customers with high efficiency and convenient perforating experience, get rid of the trouble of manual drilling
A perforated belt is a PVC/PU conveyor belt with a sequence of punched holes often used for drying or vacuuming purposes. Or rubber belt with holes, used for install something, like bucket etc. Perforated PVC PU conveyor belts allow air to flow around the products and can effectively hold products and materials in place on the conveyor. Normally holes are round, size from 3mm up to 25mm, also have square, oval style holes.
Product Information:
Max Belt width: 2000mm

Holes Making Method: Drilling

Holes type: round, size from 3mm up to 25mm

Machine Material: Steel

Belt Type: Open or endless belt (min length 1000mm)

Motor: motor for roller 2.2KW, motor for moving blade: 0.75KW

Electric Connection: 220V single phase

Max Thickness: 8mm
Options:
Blades for different size holes

Visible protective cover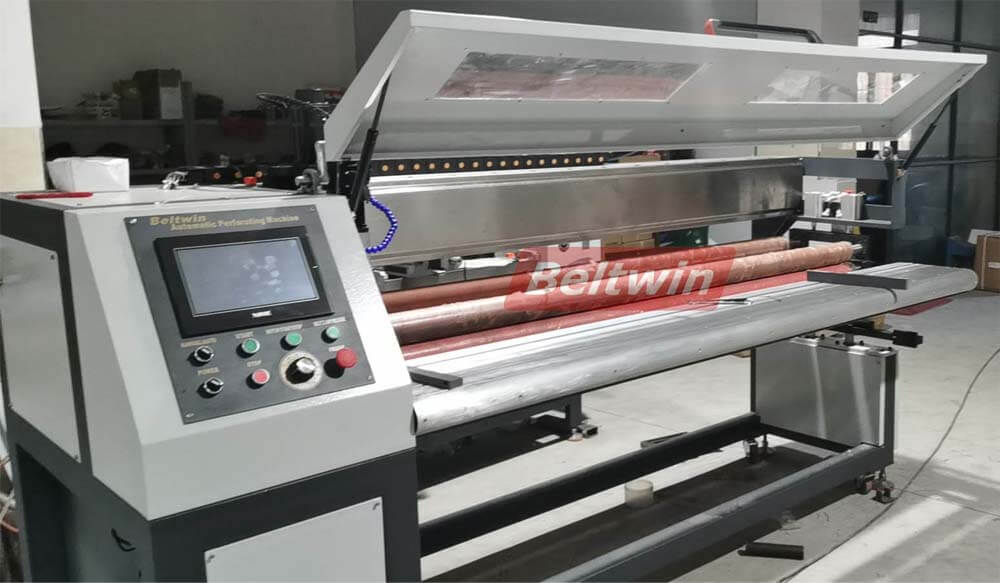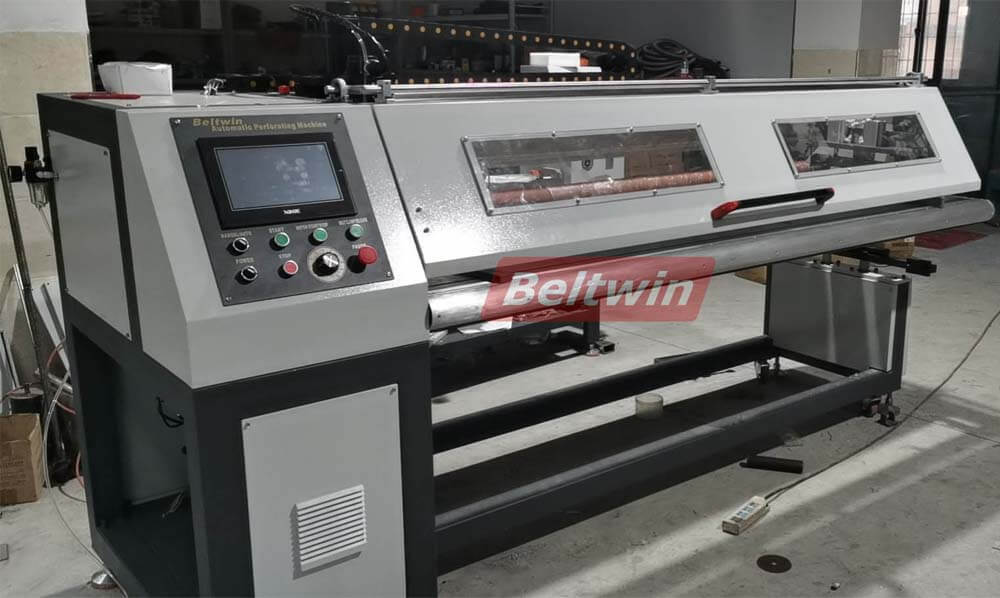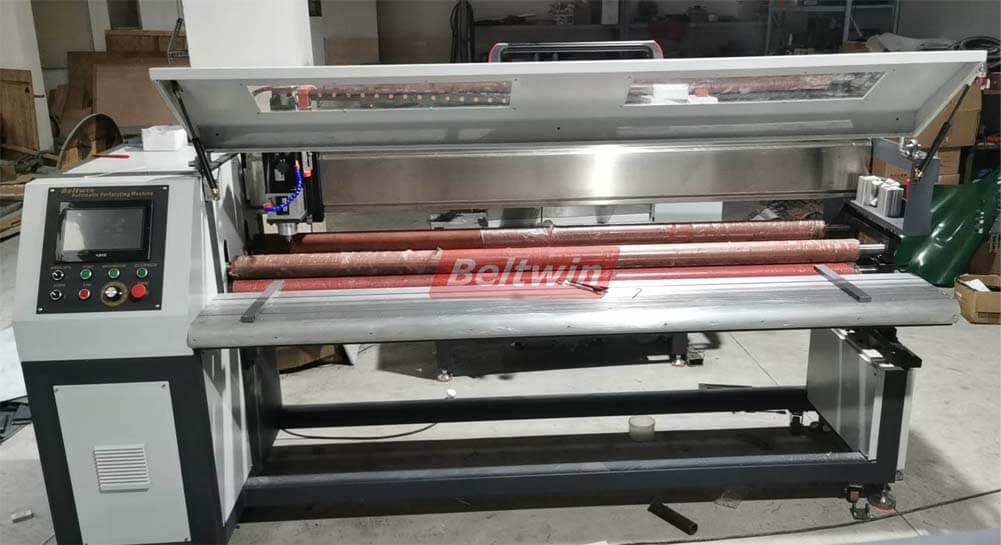 Specifications:
Suit for different type conveyor belts, such as PVC/PU belt, Transmission belt, light duty fabric rubber belt, normally the belt without steel cord is ok.

The commonly used hole size is 3, 4, 5, 6, 7, 8, 9, 10, 11, 12mm, The drill head is changeable, one type hole size with one drilling head.
Can make very clean holes

The machine uses the drilling method, provide different size perforating head, the sharp perforating head can easily perforate the hard conveyor belt, and the hole without burr.

High accuracy: 0.1mm

Total Power: 5500W

Voltage: 220V, Single-Phase

Touch screen, adjustable hole spacing, row spacing, setting of various layouts for holes. all kinds of layout can be real-time changes, not restricted, and The perforating error can be controlled within 1mm.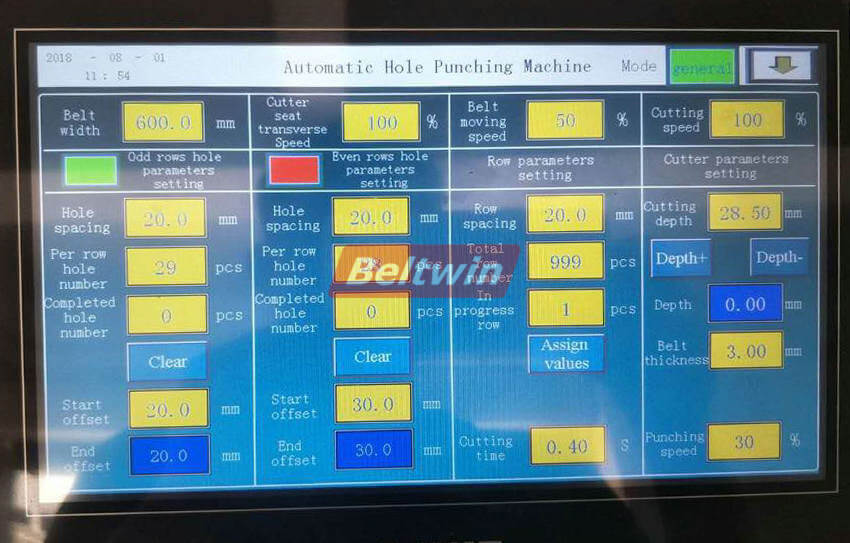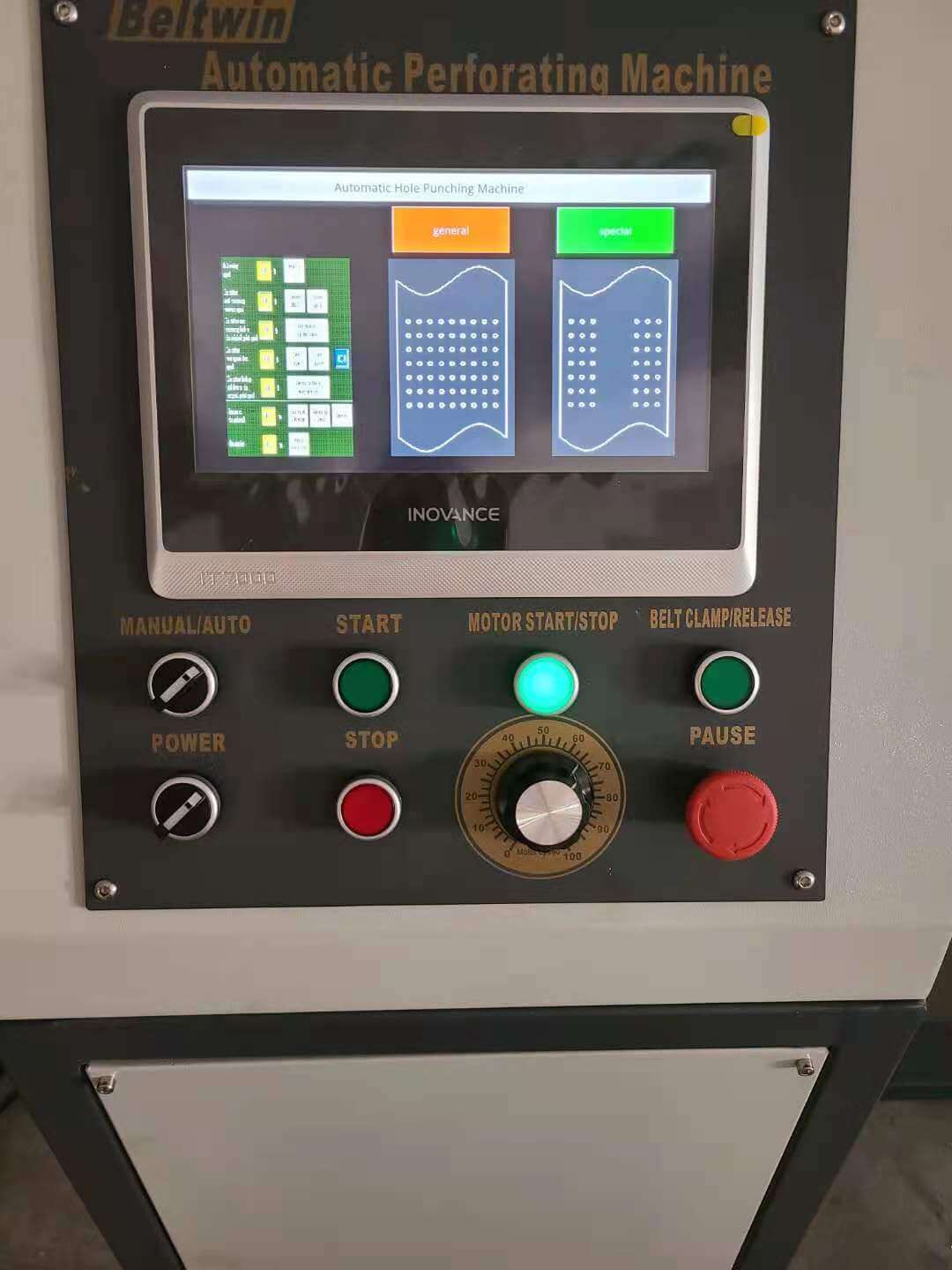 Adjustable perforating speed. Can get 70 holes/min or more.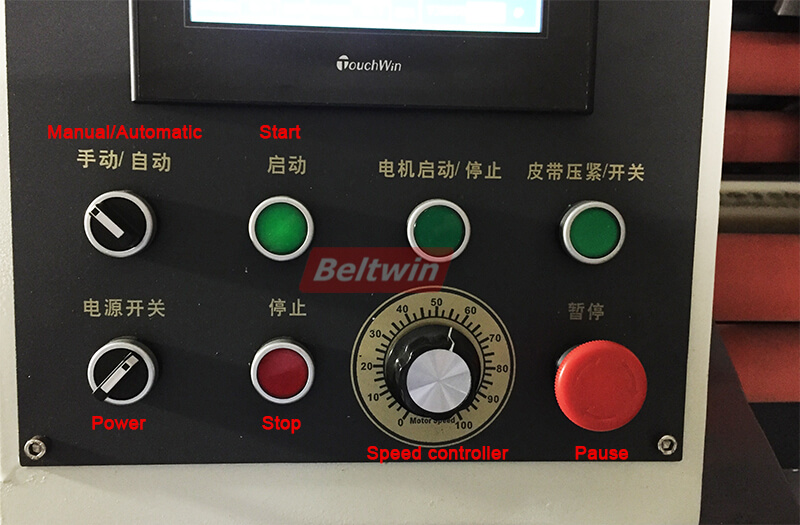 The holes edge more smooth and free of burr.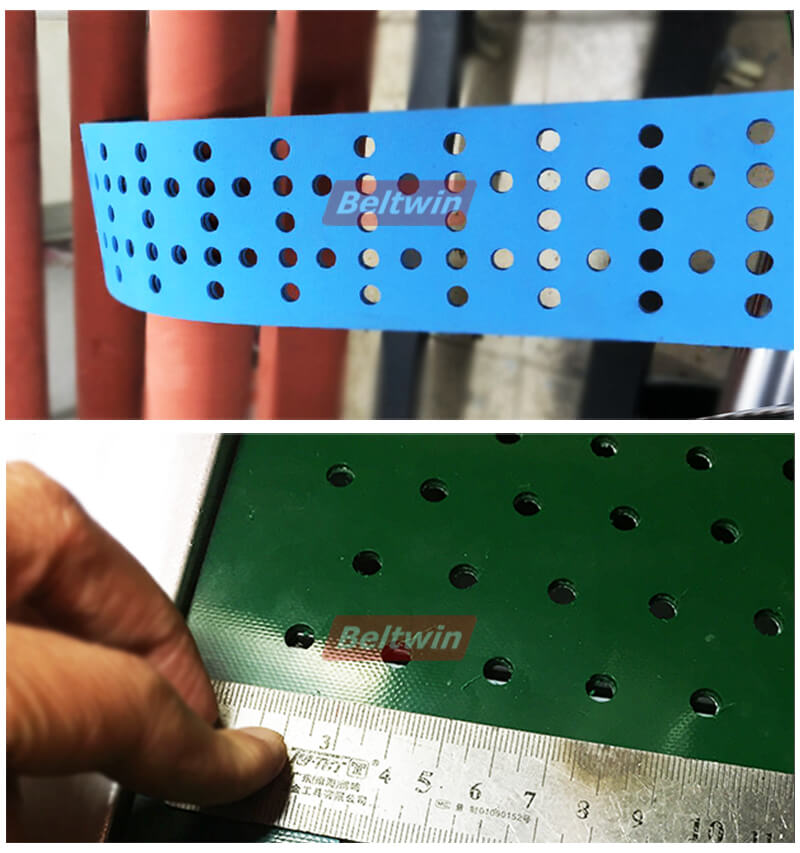 Feedback