How to splice round stud pvc conveyor belt
Publish Time:
Author: Site Editor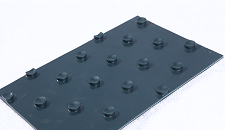 Round Stud PVC Conveyor Belt special for Incline Conveying, Application: Tobacco etc.
Splicing: Installing Stainless Steel Fasteners with the Roller Lacer (Mechanical Splice)
Can use Beltwin LGK series Fasteners or Flexco Clipper series.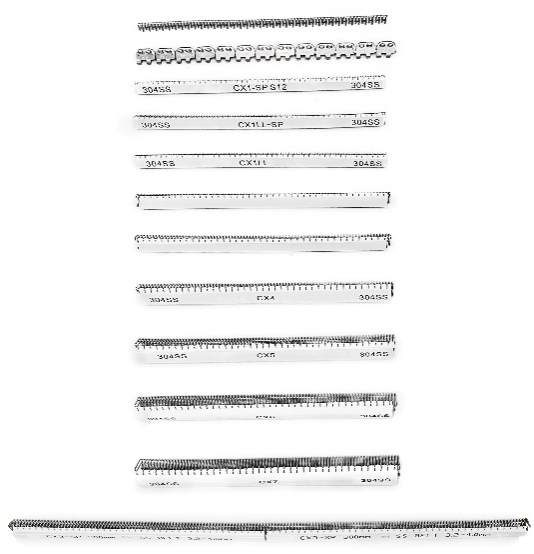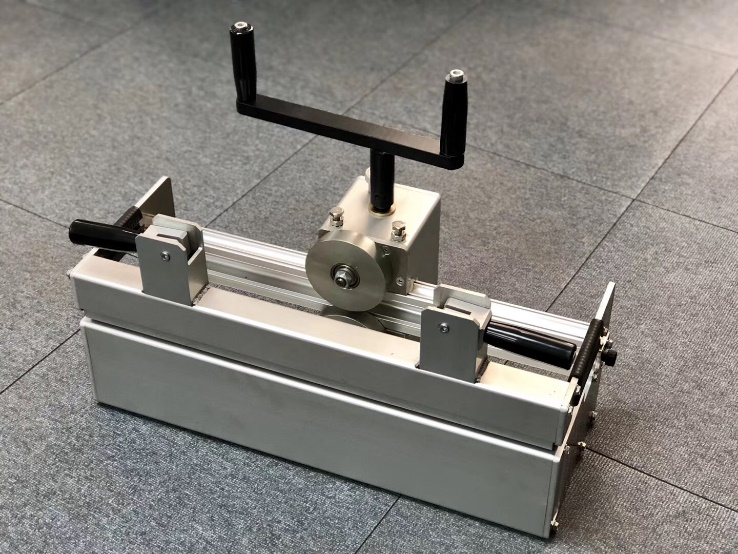 First Step: Belt Preparation
Cut the belt and make sure the belt is straight.
Have to remove the round stud within 20mm from the edge. If other kind of belt with impression cover, also need skive back 20~25mm from the belt end.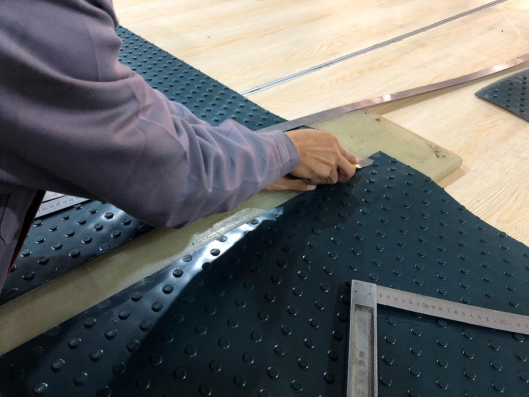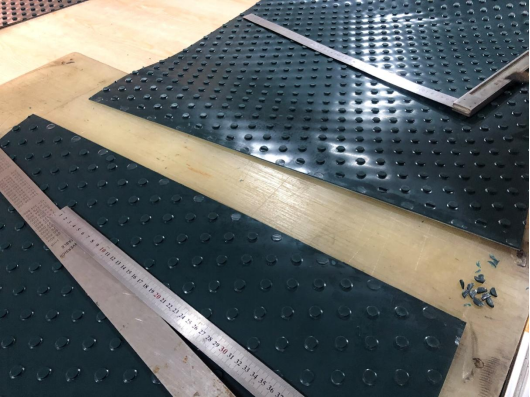 Step 2: Measure the belt thickness and select the proper size Fasteners
The belt need splice is 700mm wide, we will cut the fasteners 680mm long.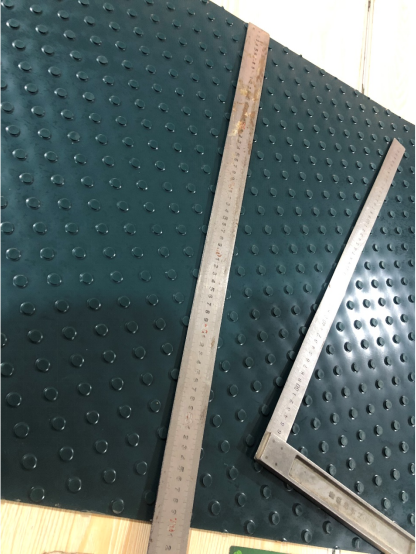 Step 3: Insert hooks into the first active slot of the face strip. Secure with lacer pin. And loading the belt.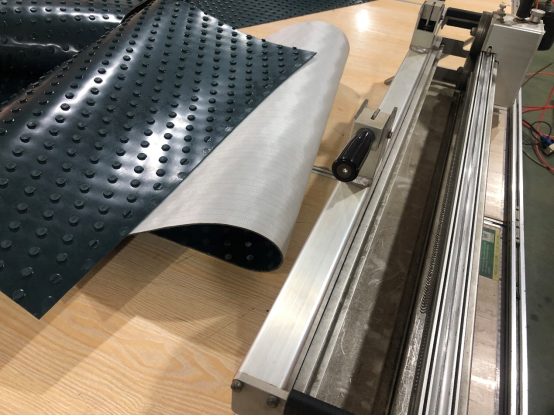 Step 4: Lacing Operation:
Position rollers over hooks. Turn adjusting knob counter-clockwise
until rollers touch hooks. Repeat until hooks are embedded into the belt.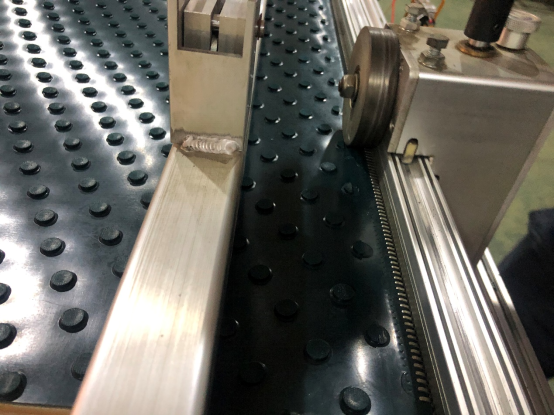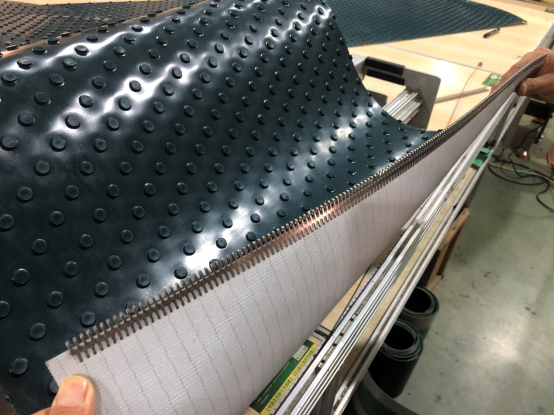 Step 5, cut the corner of both side belt and measure the distance from the end.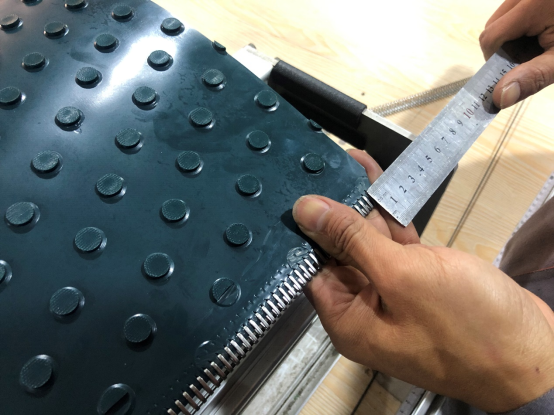 Step: 6 Loading the belt, make sure the distance is correct.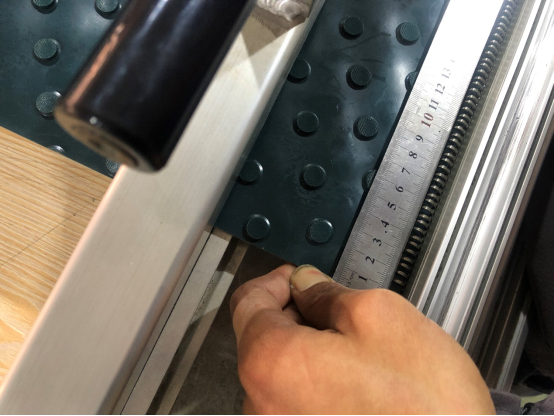 Step 7 Lacing the belt, after finish, also need cut the corners of both side belt.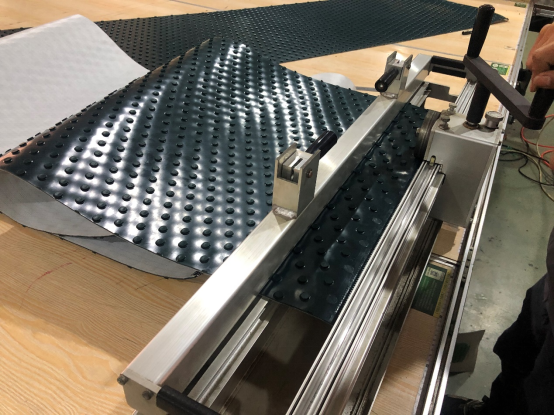 Finish Splicing: