PU Round V Belt Welding Tool Splicing Kit
This splicing kits are specially used for welding PU round belts, using welding clamp to fix the round belts, and can make high temperature welding
This kits are specially used for welding PU round belts, using welding clamp to fix the round belts, and can make high temperature welding, include following items:
1.Welder (Soldering Iron)
2.Gripper (Welding Clamp)
3.Cutter (Scissors with Skid handle)
Specification:
Equipment With

Welder (Soldering Iron)

Gripper (Welding Clamp)

Cutter (Scissors with Skid handle)

Selection

Teflon Coating

Black

Plastic handle

Teflon Sticking

Silver

Steel

Description

Constant temperature heating

Aluminum

Vertical shear

Specification (mm)

340L x 50W x 85H

210L x 130W x 110H

225L x 65W x 60H

Weight (kg)

0.70

0.80

0.40

Application

for all kinds of PU V-belt and Round belt without cord
Operating Instruction:
1) Preheating the soldering iron; cutting the belt by the scissor and make sure the transverse incision is smooth
2) Loosen the four big screws of the welding clamp, adjust the height of aluminum plates to put the belt into it.
3) Put the open endless belt into the locating slot (If the belt size is small, adjust the four small screw of clamp to fit it, preset protruding length on both ends of the belt, make the two end belt match perfectly.
4) Place the soldering iron between the ends of belt, gently tighten the clamp,make both ends completely contact soldering iron.
5) Heating the soldering iron, when the PU are melted approximately 0.5~1mm, whip out the soldering iron, closed the welding clamp by the side screw.
6) After about 3 minutes, take off the belt from the welding clamp.
7) Grinding the surface after made the weld, check if it's finished. if not, please repeat the above steps again.
Photo Details:
Welding kit include Soldering Iron with Teflon Coating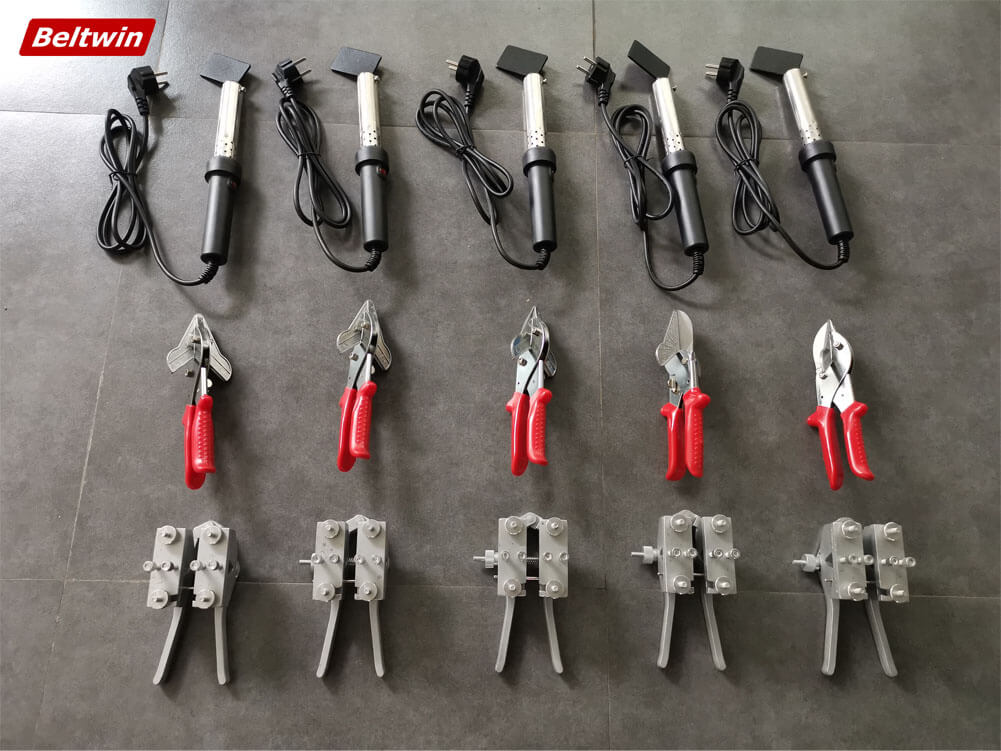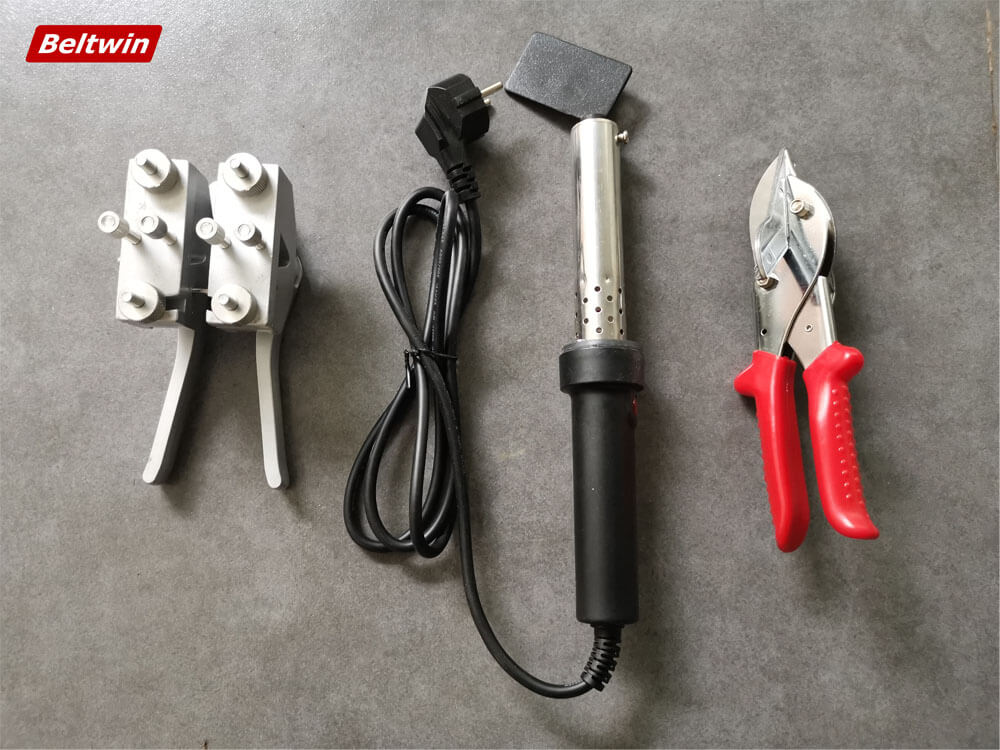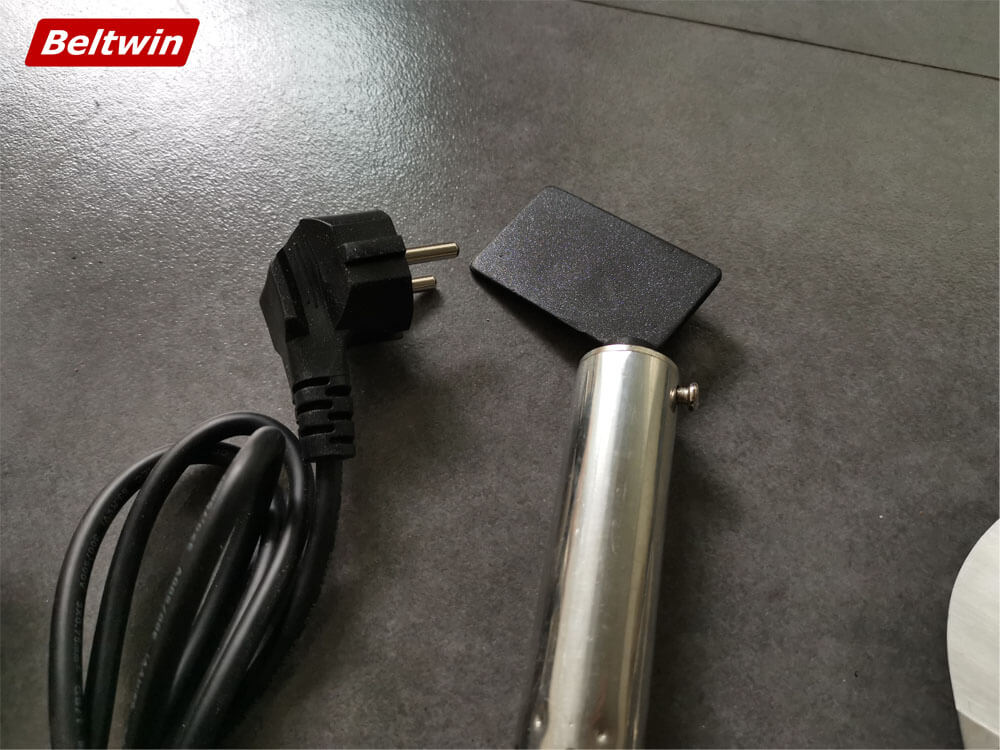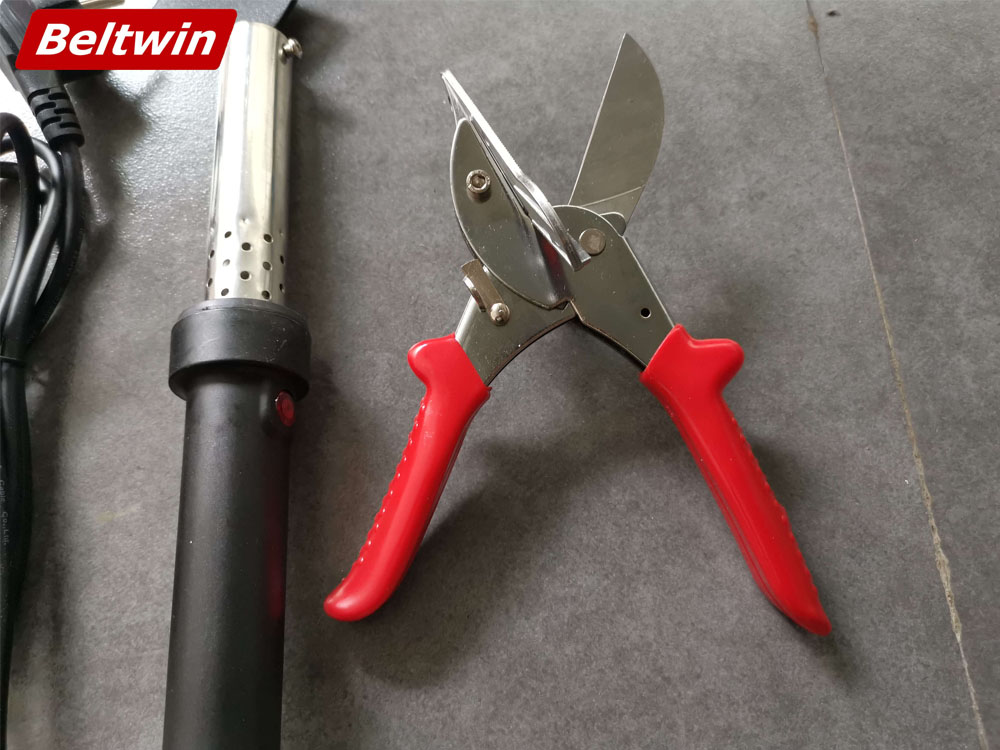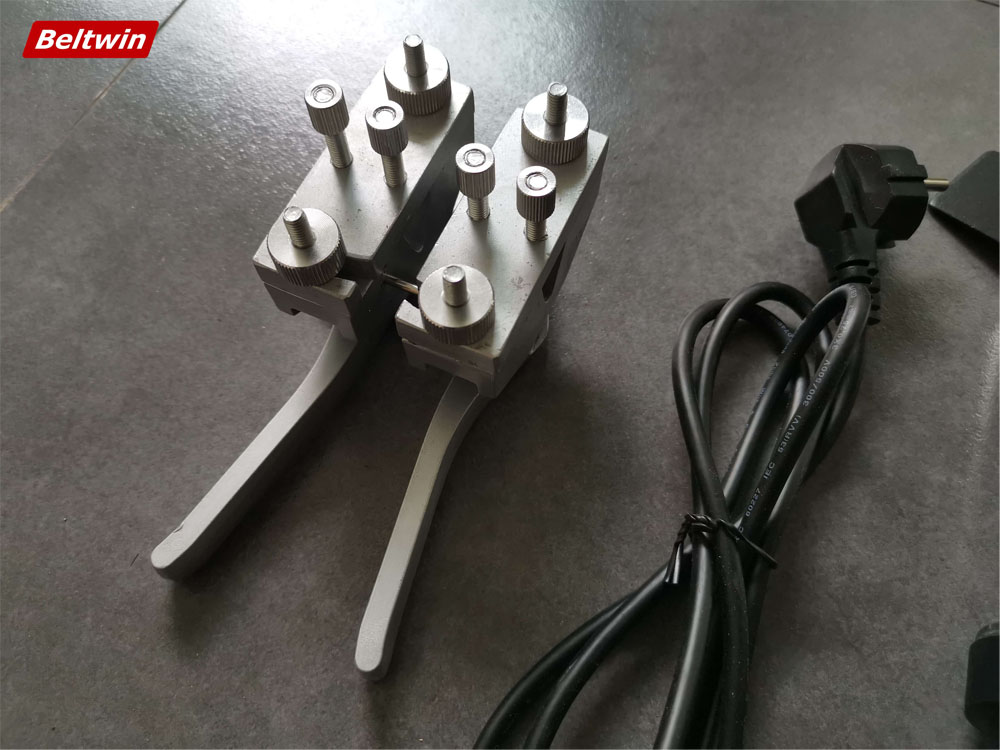 Welding kit include Soldering Iron with Teflon Sticking, is optional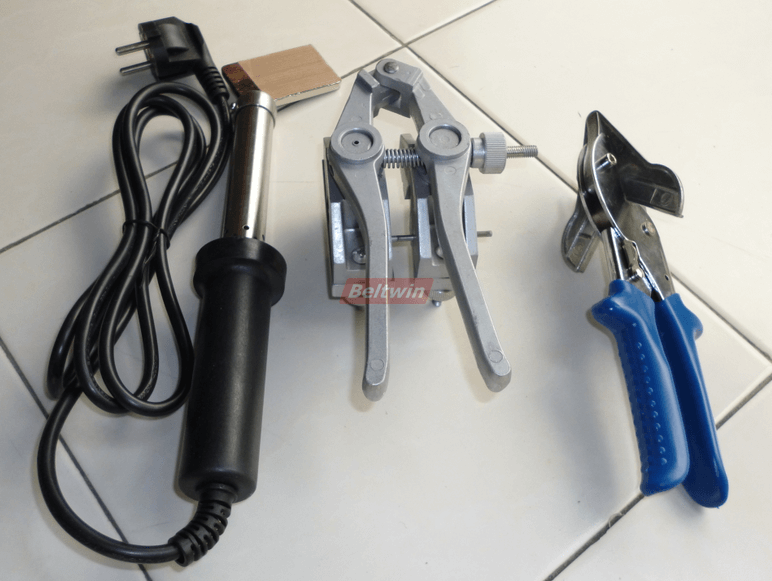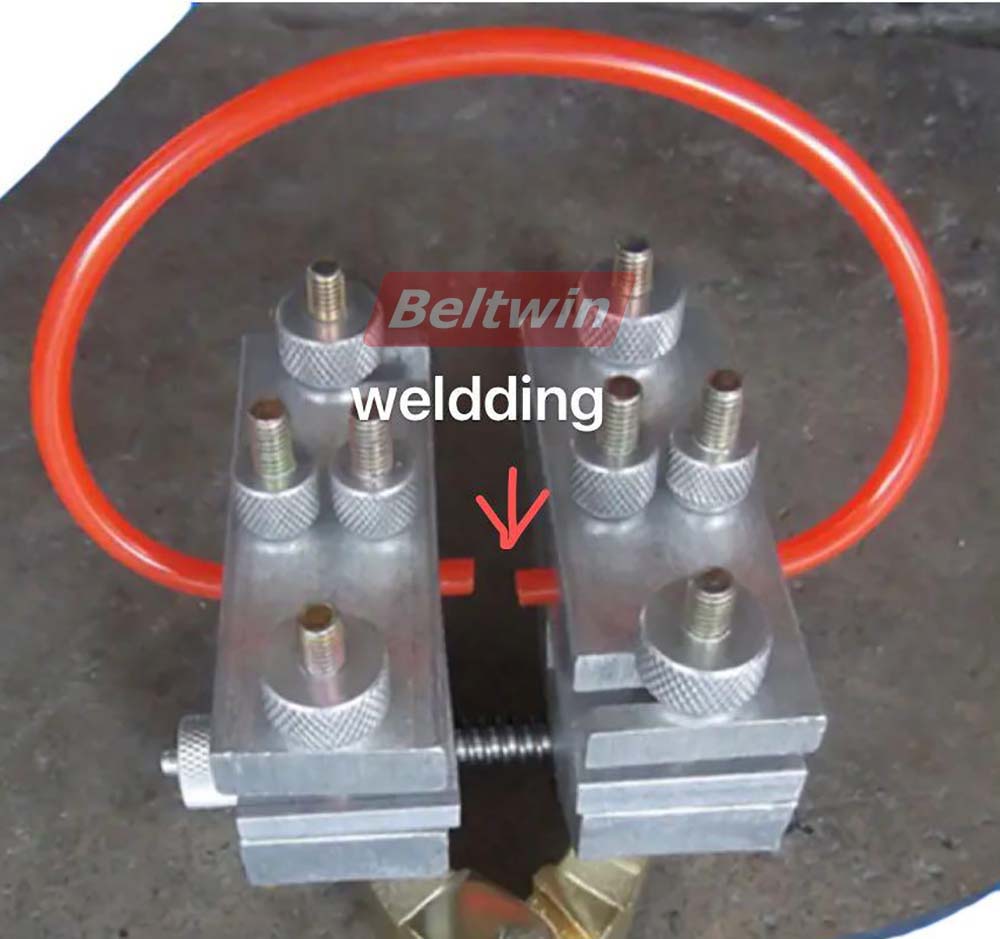 Welding kit Effect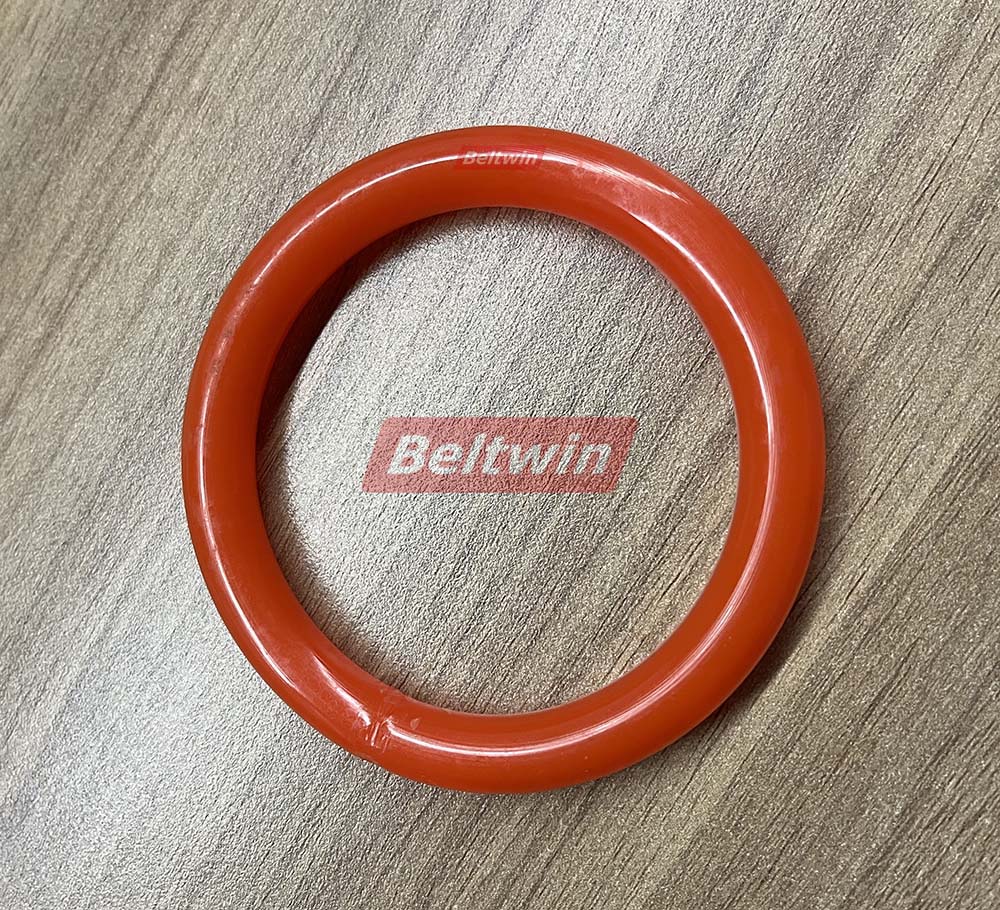 Beltwin Welding Kits
Round Belt Welder Joint Machine
Feedback