PU Timing Belt Coating Machine
This machine mainly for using heating gun hot coat rubber material on PU timing belt, can soften and protect timing belt.
Specification:
Can be used for max belt width 180mm
1.Include Water circulation system with stainless steel water tank,make sure long time working
2.With 5pcs timing belt wheels, can choose belt model.
3.With Switzerland "BAK" brand heating gun.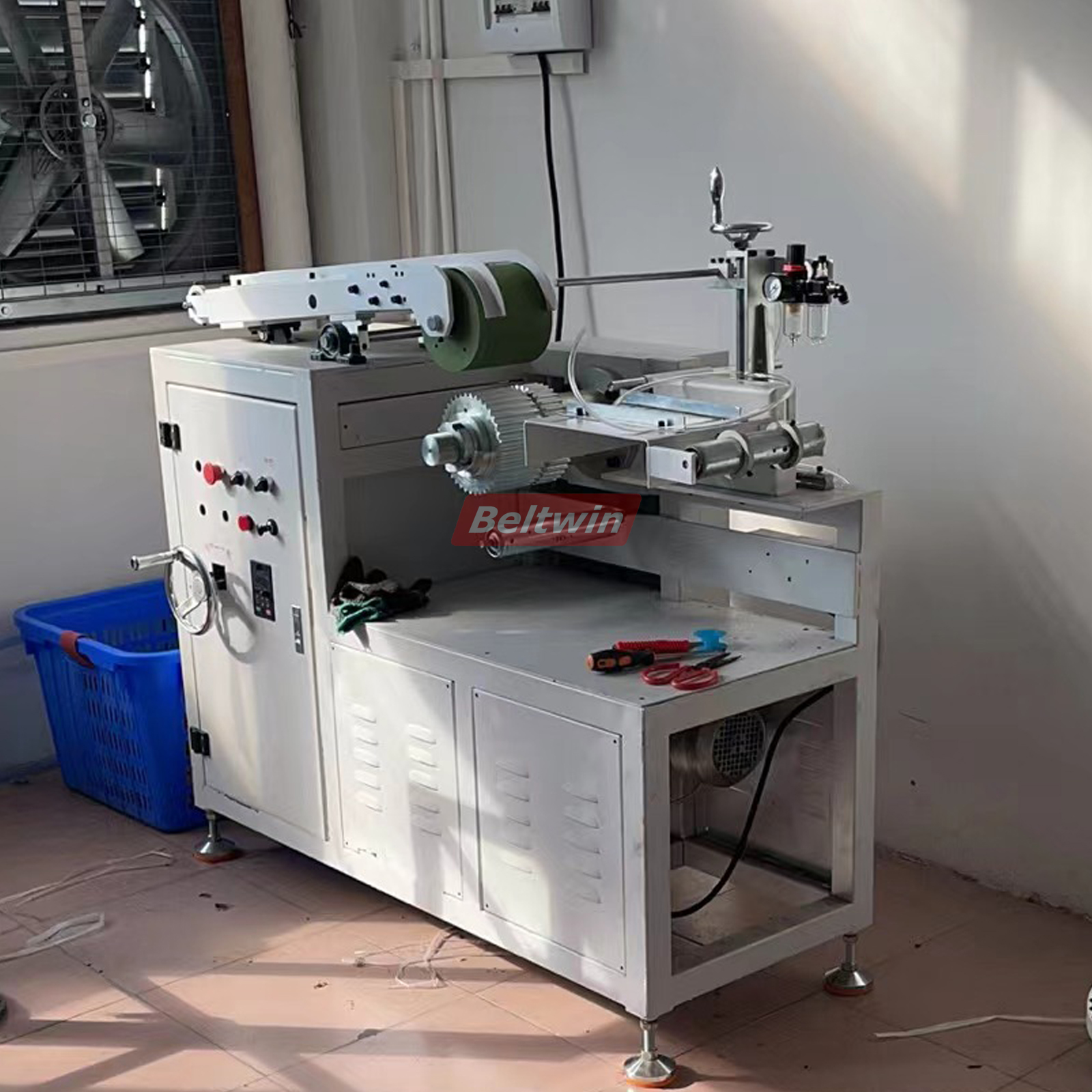 Beltwin Timing Belt Glue Machine
Timing Belt Coating Machine
Feedback