PU Timing Belt Coating Machine QC180C
This machine is mainly for using heating gun to hot coat rubber material on PU timing belt, can soften and protect timing belt.
QC180C is mainly to heat and coat different materials (APL, PU, form and etc) on the PU timing belt by heating gun. This process can soften and protect the timing belt.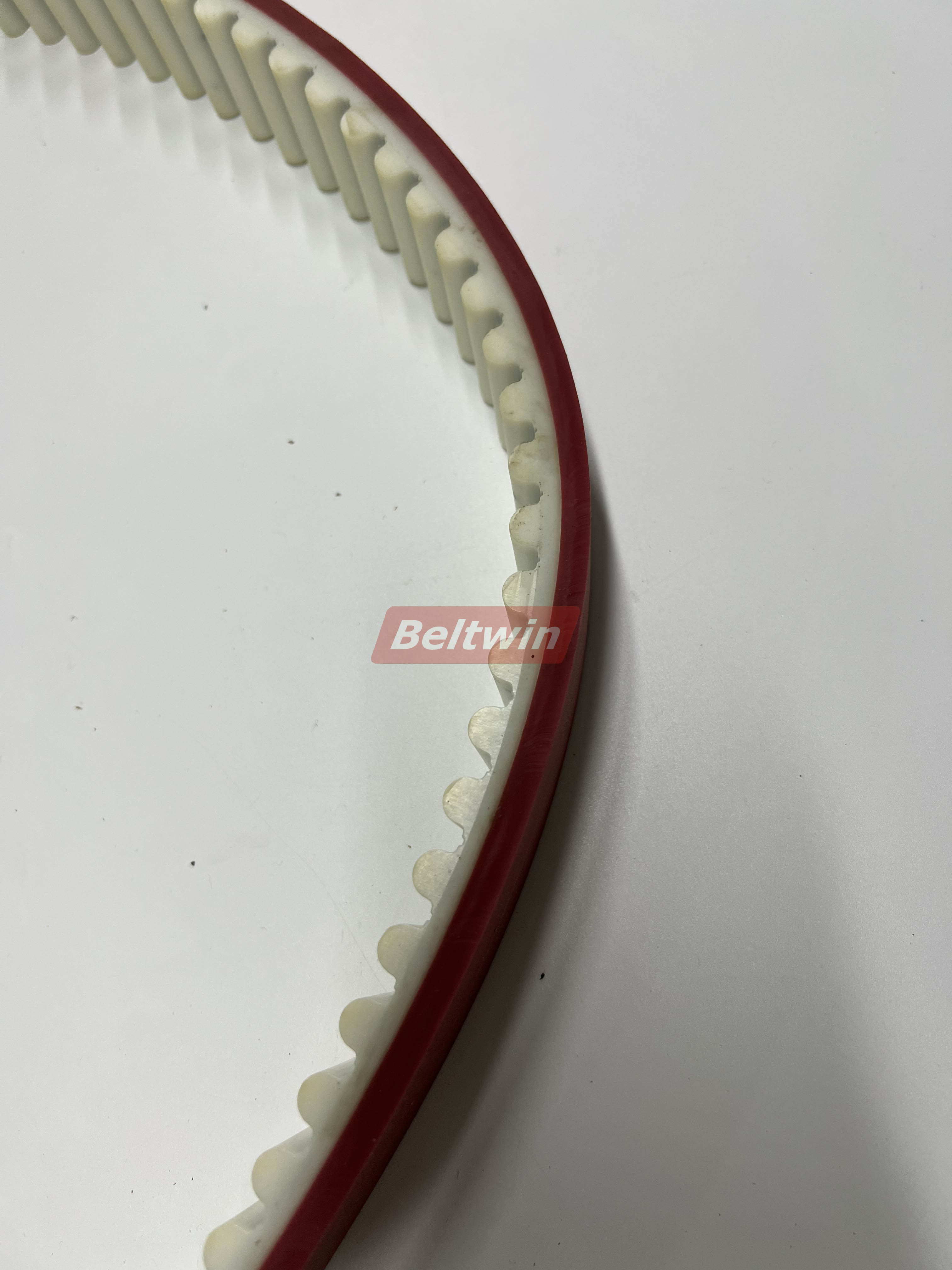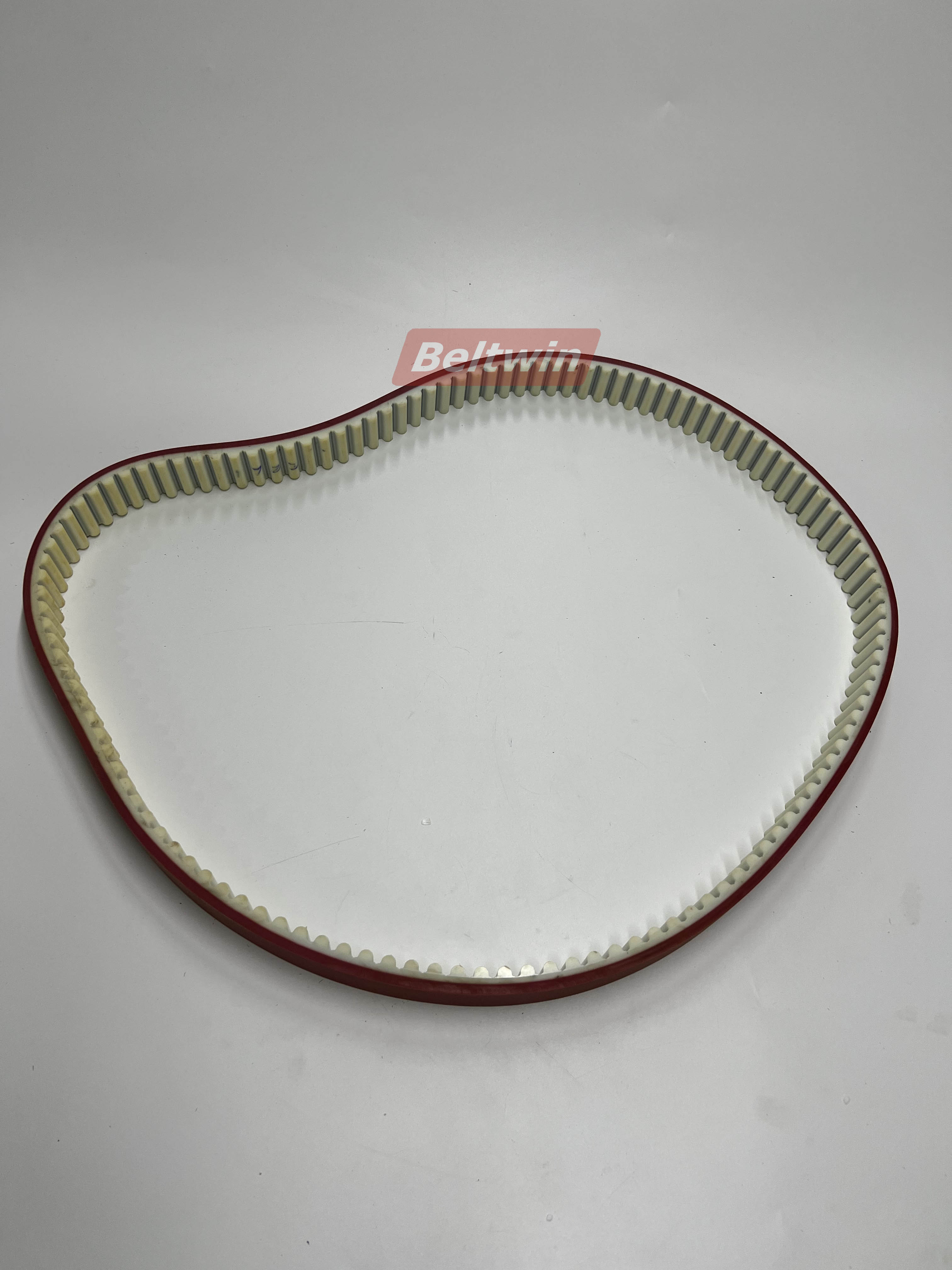 ---
Optional Function: Adding guide on the timing belt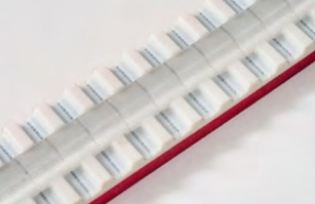 ---
Technical Datasheet
| | |
| --- | --- |
| Model | QC180C |
| Max Belt Width | 180mm |
| Minimum Total Length | 600mm |
| Spindle Speed | Frequency adjustable speed |
| Voltage | 380V 3phase or as request |
| Motor Power | 0.75KW |
| Blower Power | 0.38KW |
| Machine Structure | 40*40 square tube with copper plate |
| Surface Structure | Plastic coating+accessories electroplating treatment |
| Cooling Method | Circulating water cooling for the timing belt wheel to make the machine can continue to work for 24 hours |
Including
| | |
| --- | --- |
| 1PC | Timing belt wheel model for H |
| 1PC | Timing belt wheel model for AT5/T5 |
| 1PC | Timing belt wheel model for AT10/T10 |
| 1PC | Timing belt wheel model for AT20/T2 |
| 1PC | Timing belt wheel model for HTD8M/STD8M/RPP8M |
| 1PC | Hot air gun made in Switzerland / Brand: BAK |
| 1PC | Hot air gun nozzle for width 70/120/150/200mm each |
| 1PC | Stainless steel water tank for water circulation system |
| 1PC | Timing belt stand |
| | |
| --- | --- |
| Features | Benefits |
| Water circulation system with stainless water tank, long time to keep water cooling for timing belt running wheel | The timing belt wheel will not overheat and belt will not stick to timing wheel. Make sure 24 hours no-stop working for large quantity coating |
| With 5pcs timing belt wheels (belt type optional) | Can change timing belt wheels to suit different timing belts and improve coating accuarcy |
| The cylinder controls the welding gap between the timing belt and the material and the distance can be adjusted | The total thickness of welding can be adjusted,not too thick or too thin. To match usage requirements |
| Switzerland "BAK"brand heating gun | Ensure the coating quality and speed |
---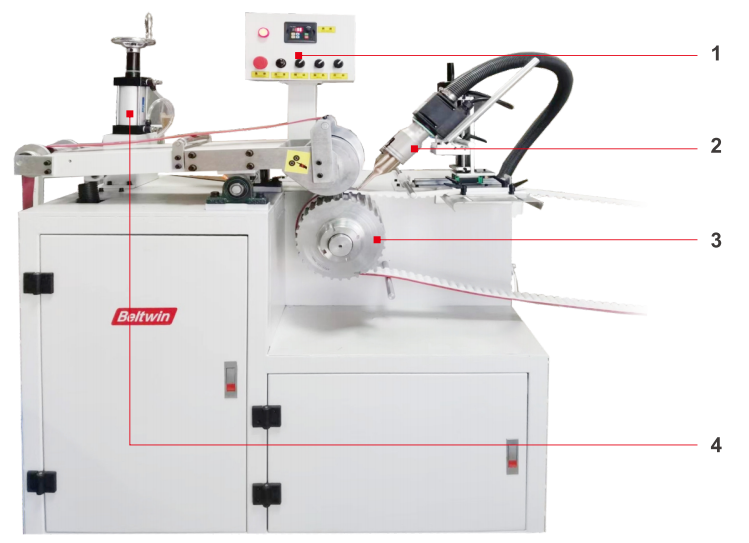 Control panel: control roller fixture,heat gun heating, water circulation cooling etc.
BAK brand heating gun produced in Switzerland
Synchronous drive wheel: matching timing belt tooth, equipped with water circulation cooling
Cylinder: control roller fixture route
Machine Working Details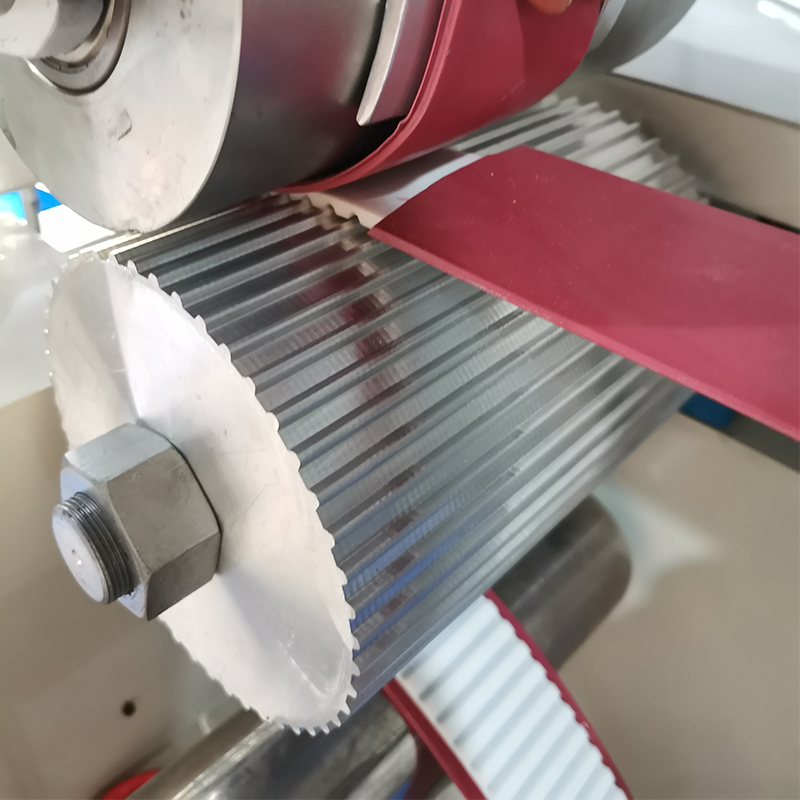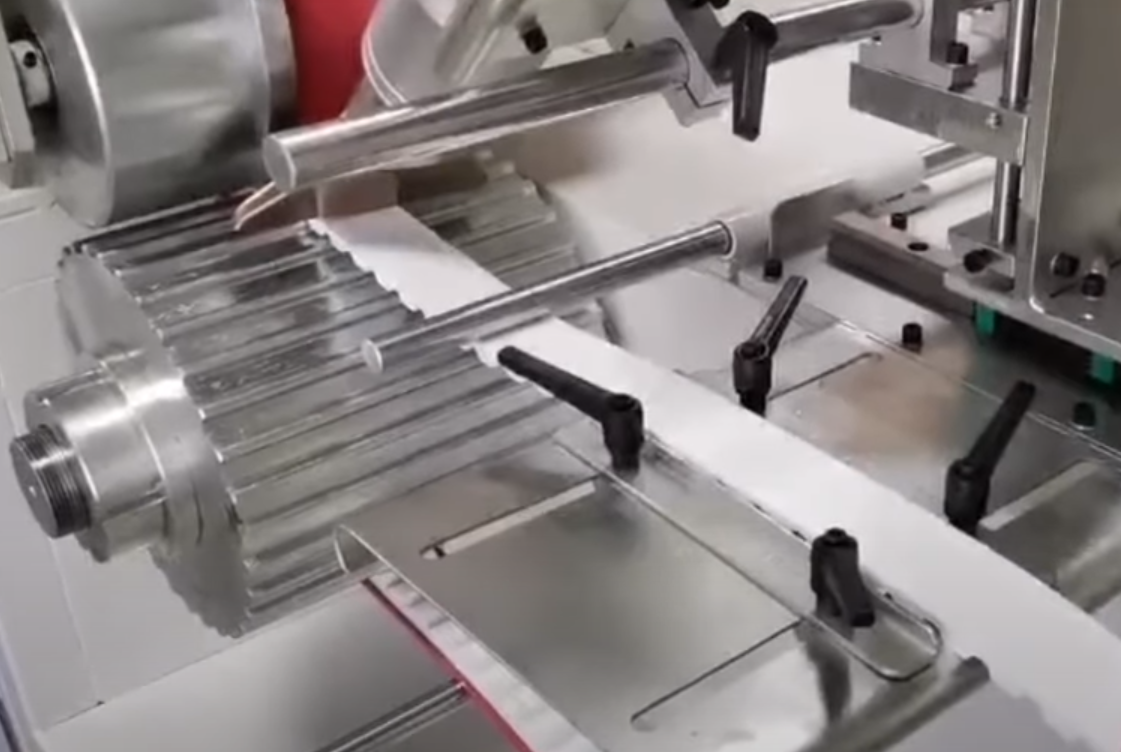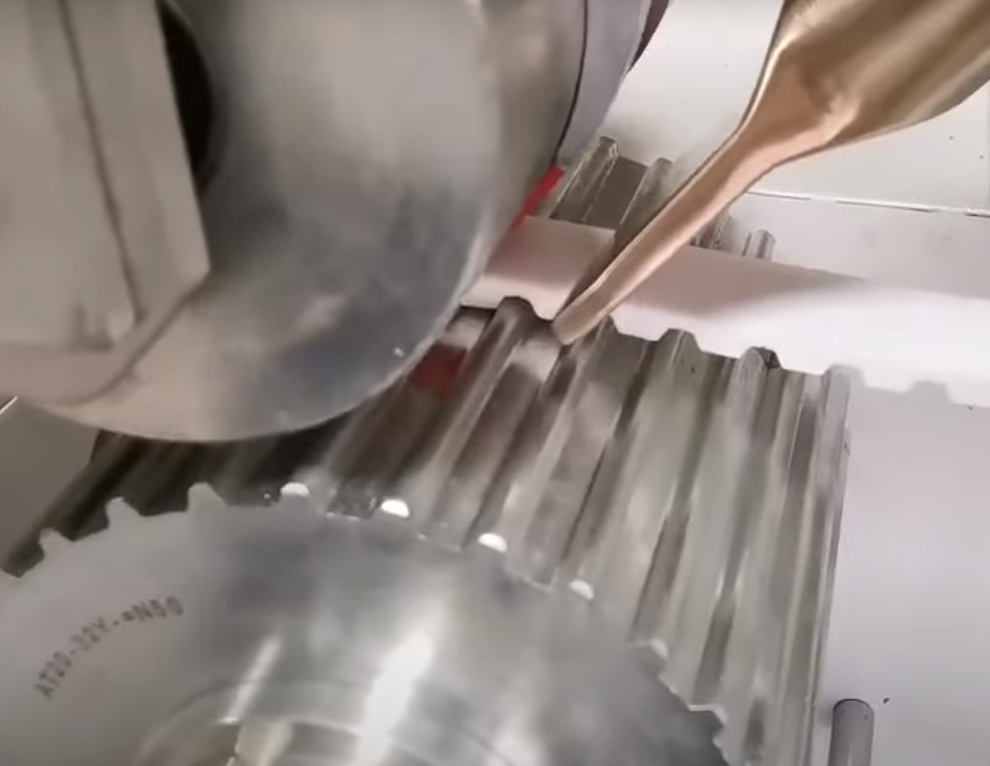 Beltwin Timing Belt Glue Machine
Timing Belt Coating Machine
Feedback