Pneumatic Tension Version Automatic Endless Belt Slitter
This timing belt cutting machine use belt pneumatic tensioner, can suit cutting for manufacturer. The work efficiency is higher than the normal version of the fully automatic machine(around 20%-30%).
The slitter includes a pneumatic tension system,especially suit high-oerformance timing belt sleeves,such as poly chain 14M. This pneumatic tension system makes belt tension speed much faster than motor-driven tension and the system is strong enough to hold these heavy weight belts during long-time cutting.Mainly belt manufacturer customers choose this version machine. The machine can cut 1000mm in width and 7000mm in length sleeves.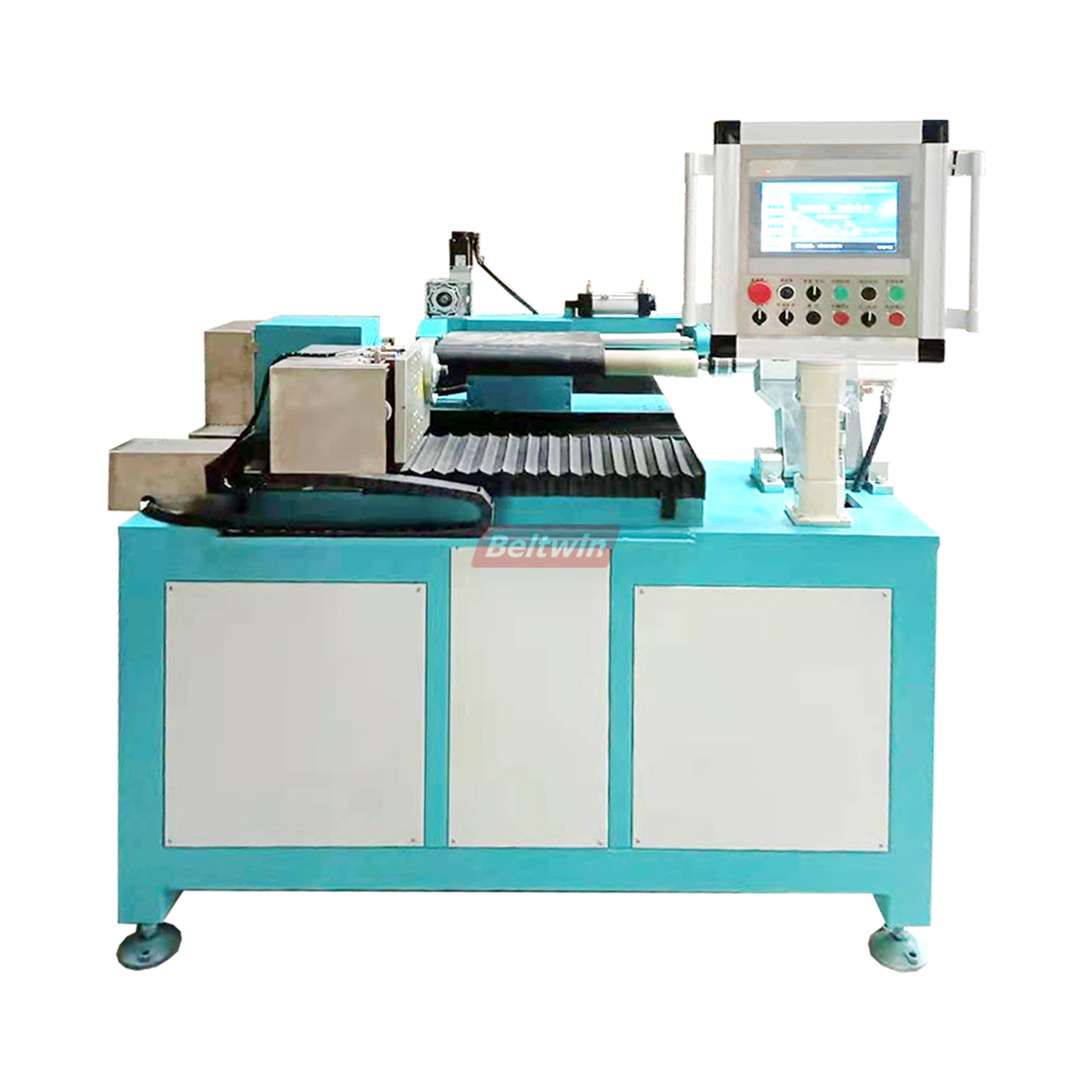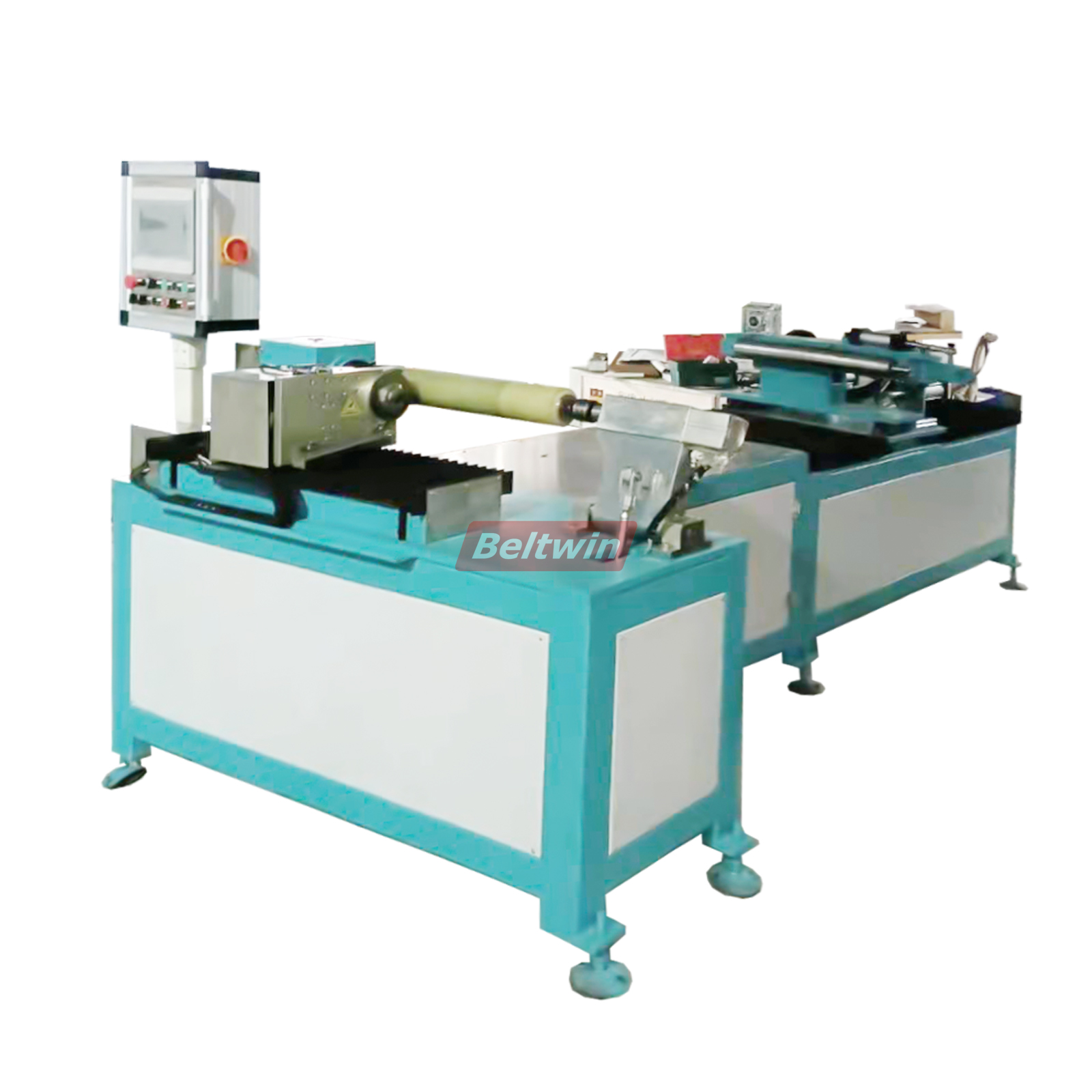 Technical Datasheet
Belt Width: 500mm

Belt Perimeter: 800-2800mm

Spindle Speed: 4KW, 50-350r/min

With pneumatic system tensioner, can quickly tension different belt.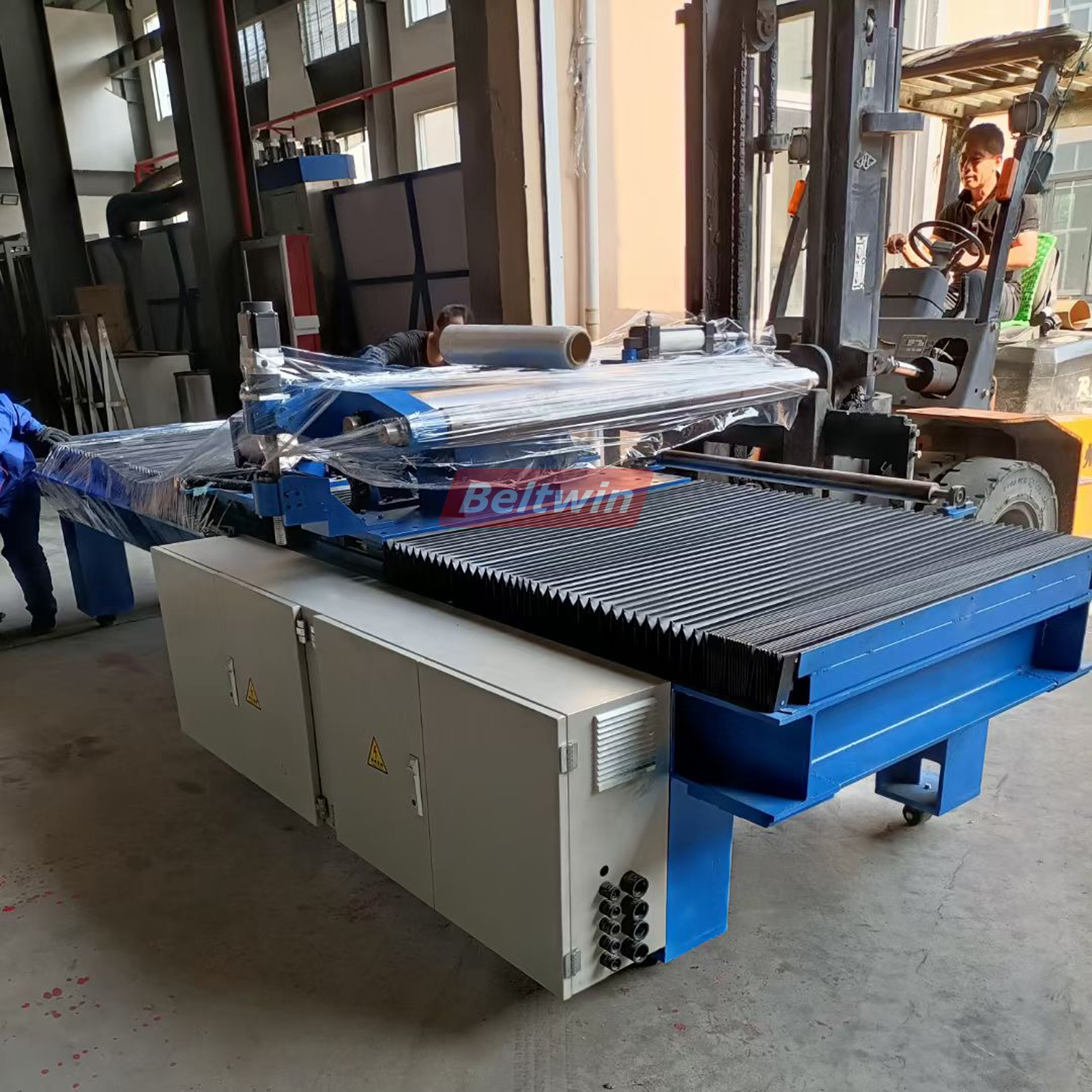 Special Requirements
For all of our different versions of belt slitter,we can accept special customization.
The main body is free of assembling.Other parts are easy to connect with bolts.Easy maintenance.

Baking varnish

The feet of the machine is adjustable,making the machine horizontal.Suitable for different floors.
Timing Belt Cutting Machine (Pneumatic)
Feedback