Manual Roller Lacer for conveyor belt mechanical splice TC350D-TC1500D
Used for conveyor belt mechanical splice,installation of most of fasteners,like clipper,Anker,alligator on pvc/pu,pvk conveyor belt etc.
Used for installation of Beltwin CX/LGK series fasteners.


What's mechanical splice of PVC PU PVK conveyor belt?
Mechanical (metal): For all lightweight belt types. Offers quick installation and low cost with some potential disadvantages such as reduced flexibility, noise, pollution, and product damage.
Product Features
Manufactured by aluminum alloy to reduce the weight of the Lacer and to improve usage. Make it easy to take the Roller Lacer on-site to lace belts right on the conveyor.

Improved roller shaft and belt clamp design to make the splicing area flat and long last.

Continuous lacing. Can be used for splicing belt with width wider than tool itself.

Belts wider than the lacer's width can be laced in multiple passes with the continuous lacing feature.

Easy operation which help to improve work efficiency.

For lacing different model of fasteners by changing the face strips and lacer pins.
Specification
Width available: 350mm, 600mm, 900mm, 1200mm and 1500mm
Packaging
Roller lacer *1

Face strips * 4 (optional)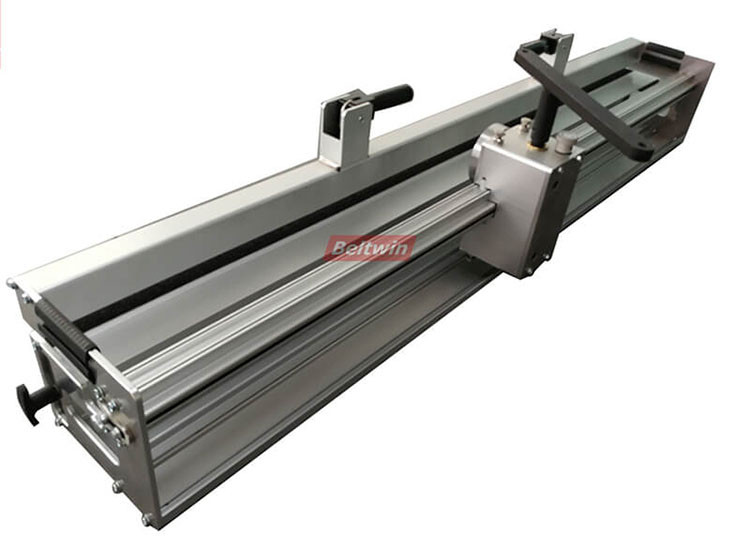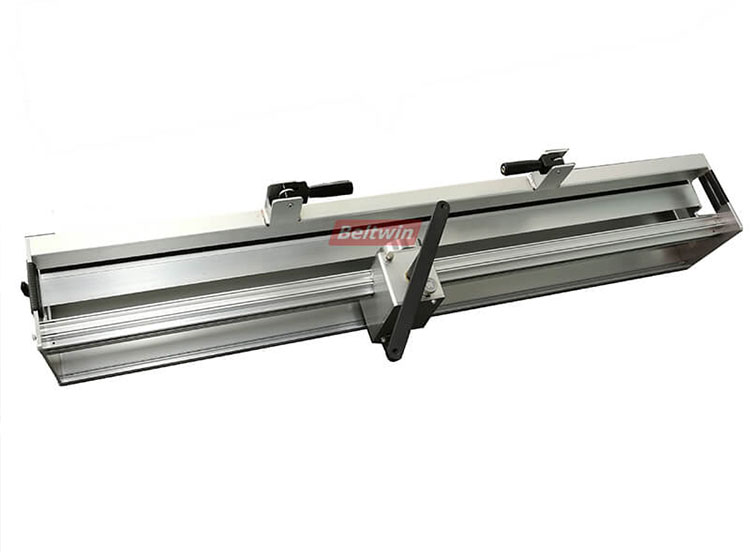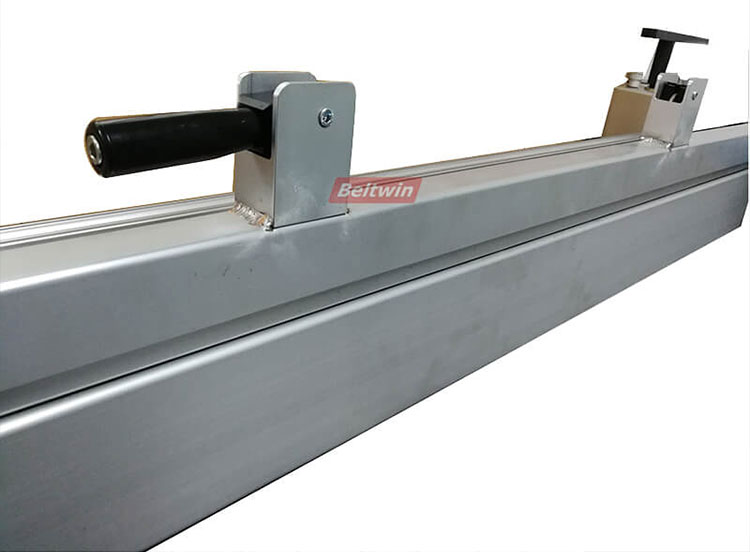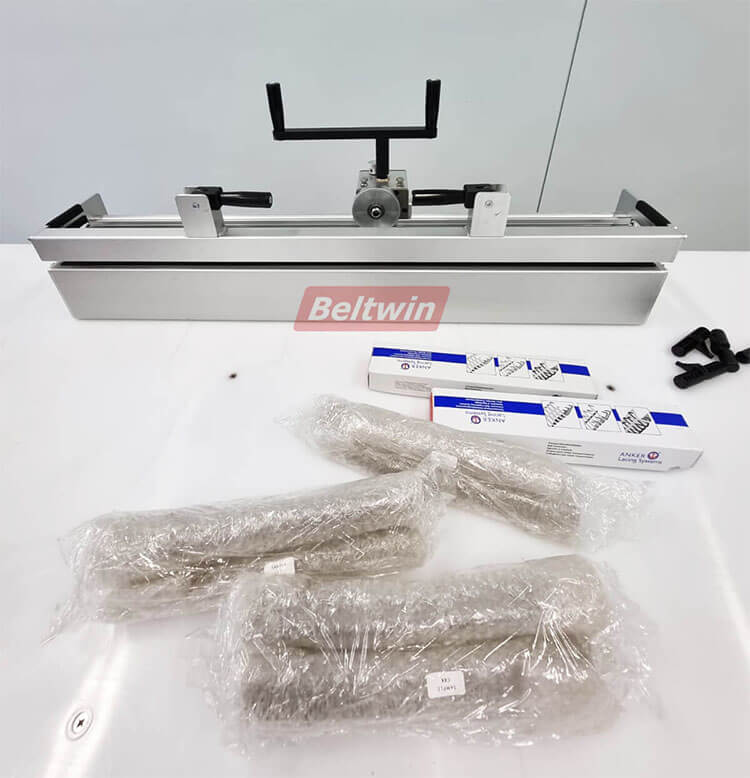 The manual roller lacer can install different brand fastener (not only our own fasteners, also like clipper, Anker, alligator etc. fastener system)
Different size face strip can suit for different fastener, accords to standard of Clipper Alligator Lacing Fastening System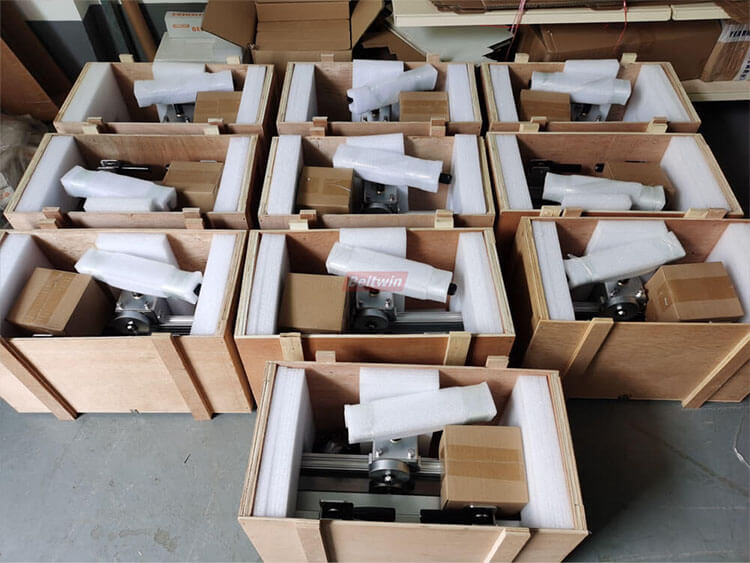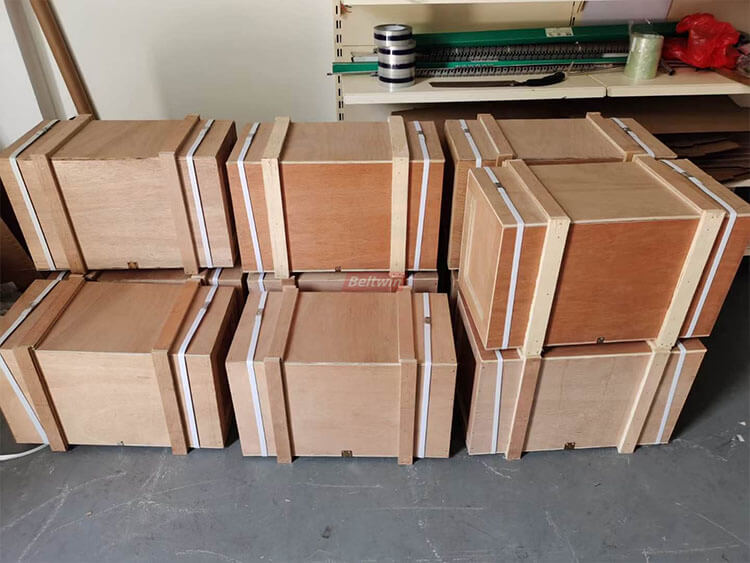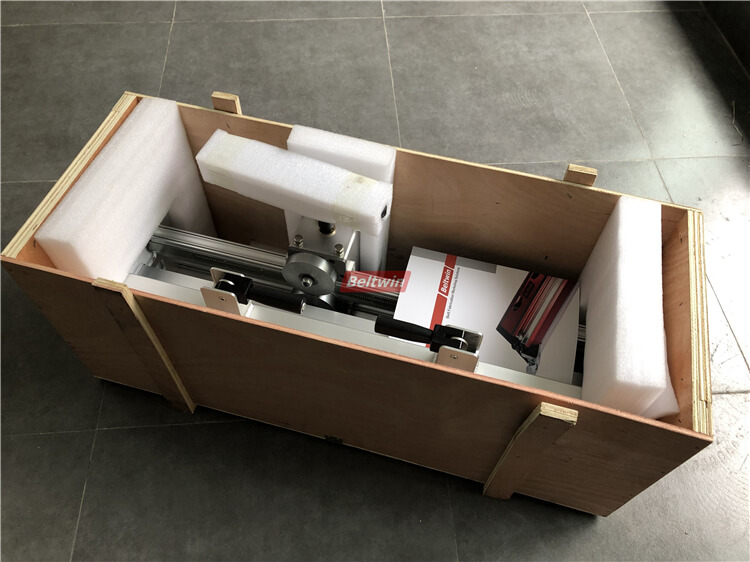 How to use roller lacer joint rough top belt
Manual Roller Lacer
Feedback