Belt Slitter CA600-1200 for PVC PU Conveyor Belt, Flat Belt and Machine Belt
Conveyor Belt slitter is designed for easy longitudinal cutting of conveyor belts up to 1200mm wide.
The Beltwin new belt slitter machine is designed for flat belt and endless belt and cutting of belt width up to 1200mm.
There is a small footprint, so sometime customers purchase it for their own store or when the bandwidth is less than 1200mm.
Feature:
Machine suit for belt max width under 1200mm.
Beltwin New Slitter Machine have two types:

600mm, 1200mm.

Min belt cutting width: 3mm.
Min endless length: 1000mm.
Can use for different material belt: PVC belt, Treadmill belt, Polyurethane belt, Rubber belt, Flat belt.
Can use for both of Open belt and Endless belt.
Small footprint: While most belt slitting machine require a vast amount of floor space, but Beltwin New Slitter machine has a small footprint.
Easy operation and convenient, install fast.
This machine is lower labour costs and can provide higher productivity.
Cutting width can adjust: 5pcs knives mounted on movable toolbar. The knives can move to cut different width belts.
Working voltage: 220V 1Phase and other can choose.
Beltwin New Slitter Machine CA600
More portable design of beltwin new slitter machine CA1200
Machine specification:
Machine need at least two blades to cutting belt.
The blade can be adjustable: When you need different width to cut, you can measure the size you need.
Min belt cut width: 3mm
With protective cover: Protect workers from injury during work.
Show you belt after cutting: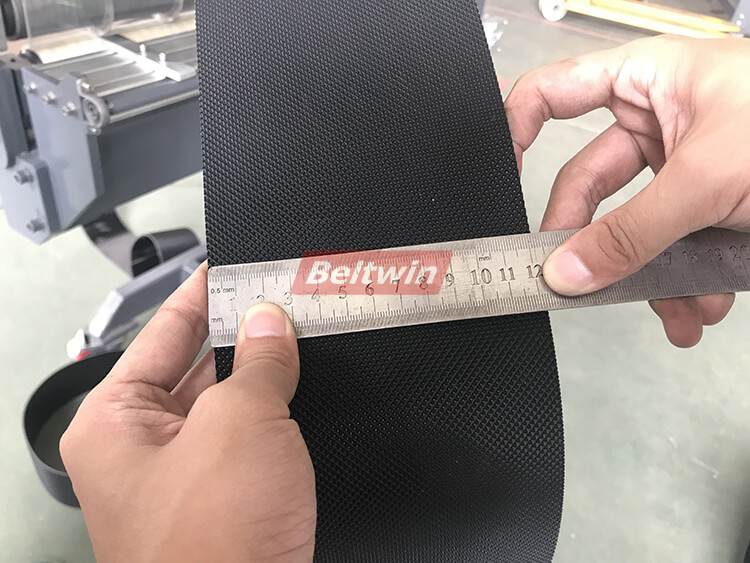 Cutting

"NITTA"

belts: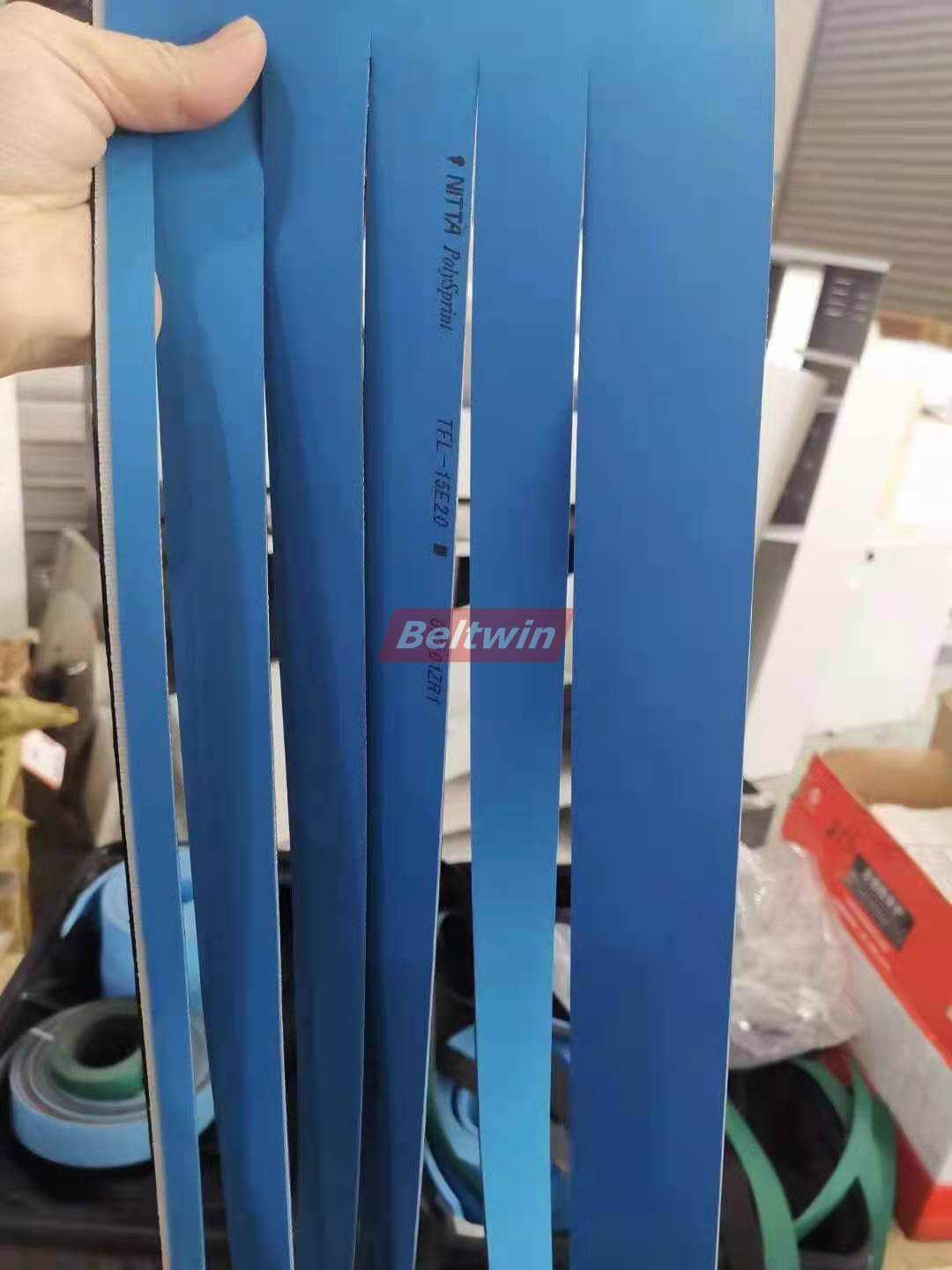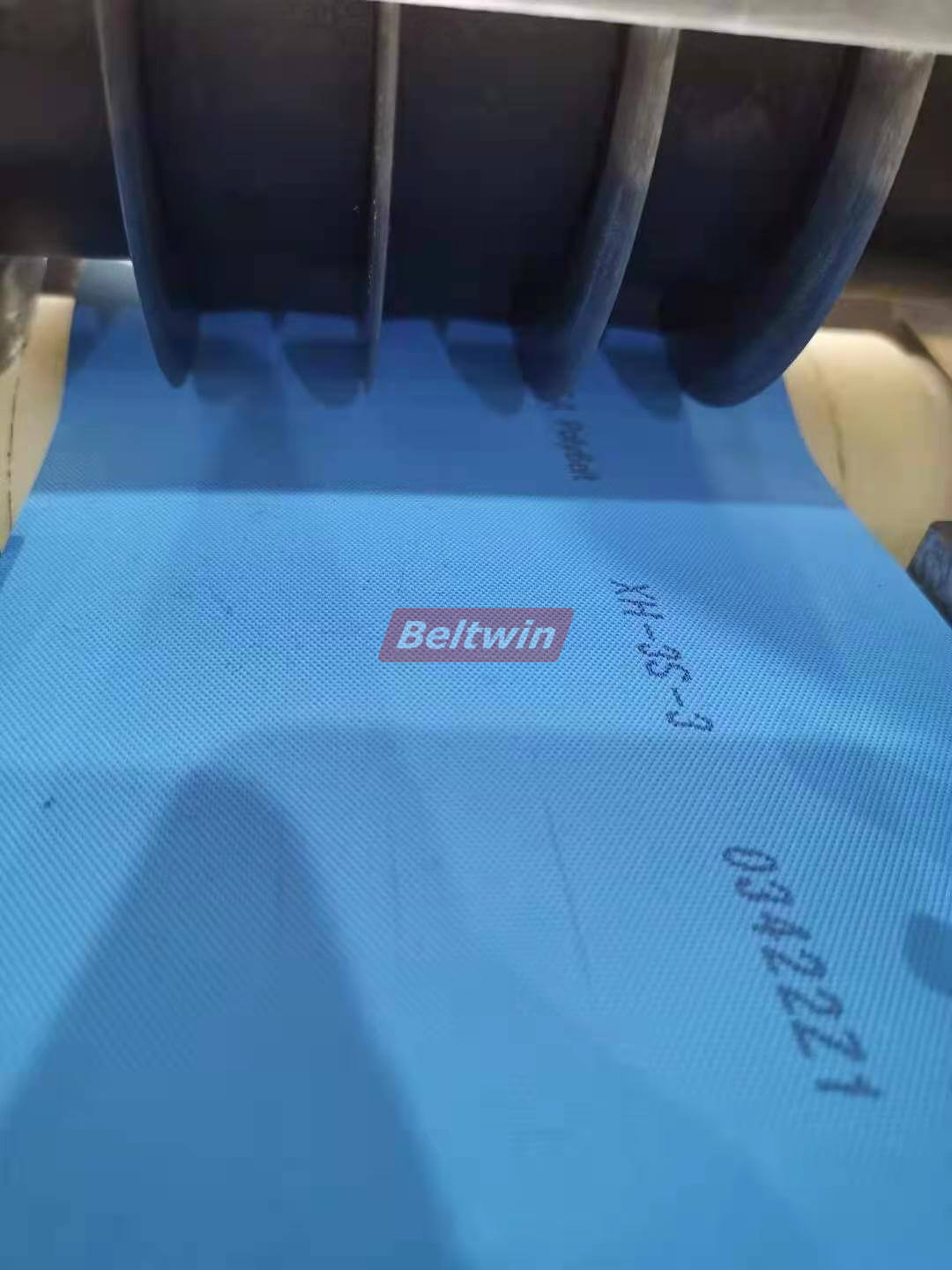 Delivery photos: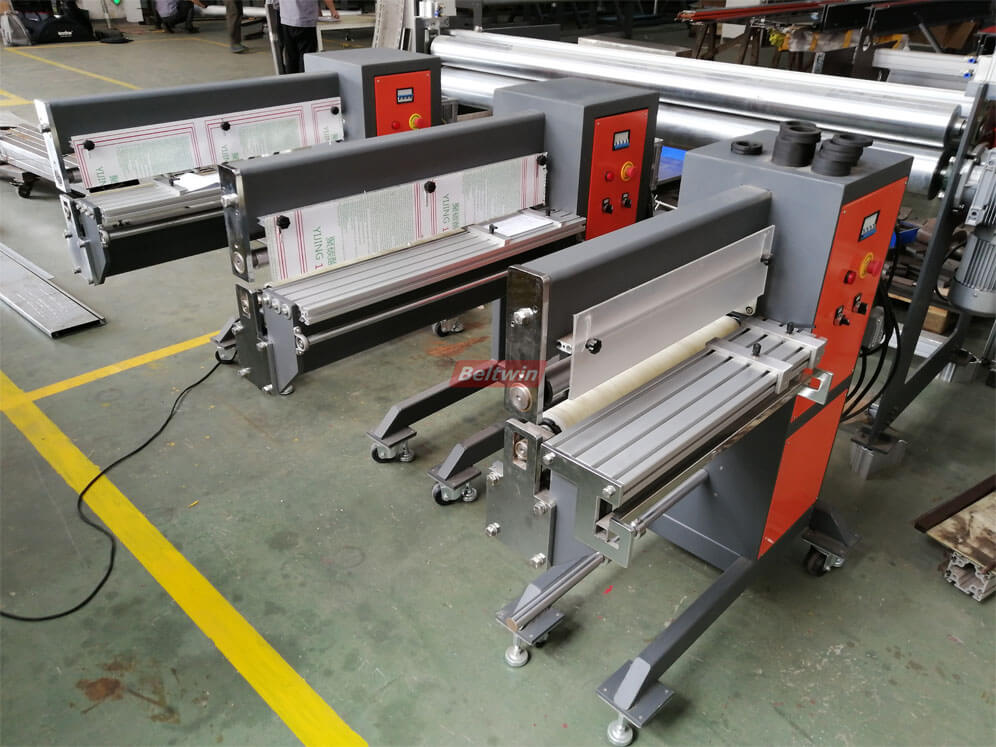 PVC PU Belt Cutting Slitter 600 and 1200mm
Feedback