V-Guide Welding Machine 3000 for PVC PU Endless Conveyor Belt
Belt processing machine-Guide machine is a machine to use v type strip to connect belts, for endless belt, max up to 3000mm wide.
Beltwin V-Guide Welding Machine 3000
---
Max belt width 3m, 2m. With 2 Welding heads. Sidewall welding is optional.
Video for Belt Guide Machine 3000:
Description
The guide welding machine adheres V-guides or sidewall to the belt surface with a hot air gun For this machine we use a basic frame with tension car, this enables you to modular build your own machine up to a complete guide welding machine.
On the basic frame we can offer the following modular features:
– Guide welding function
– Sidewall welding function
– Guide mould:6*4/8*5/10*6/13*8mm,other request can tell us.
– Adjustable welding speed
– Open-throated design for wide material and endless conveyor belts
– Grinding head, grind the fabric side of belt in advance.
– Heating gun assembly.
The work width of the frame is 3000mm
The tension car can be moved and fixed on two rails.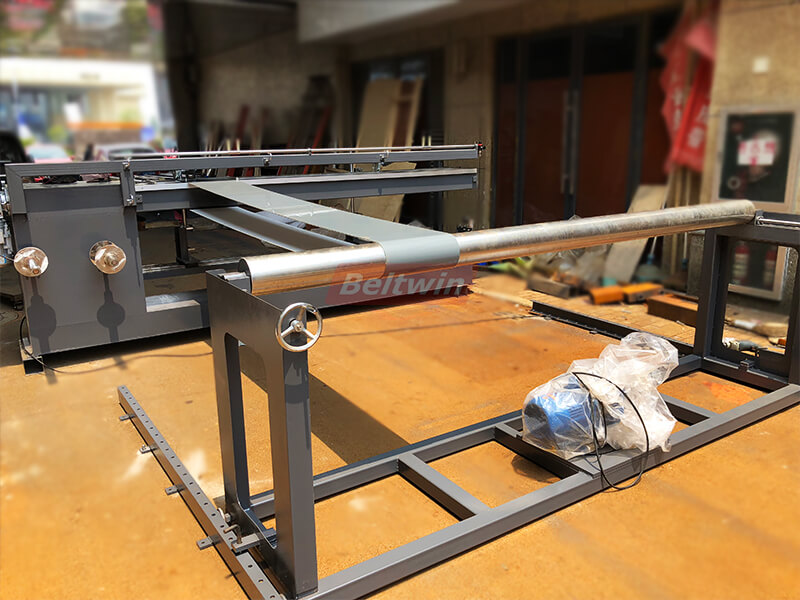 Adjustable extension shaft, make sure the belt running straight.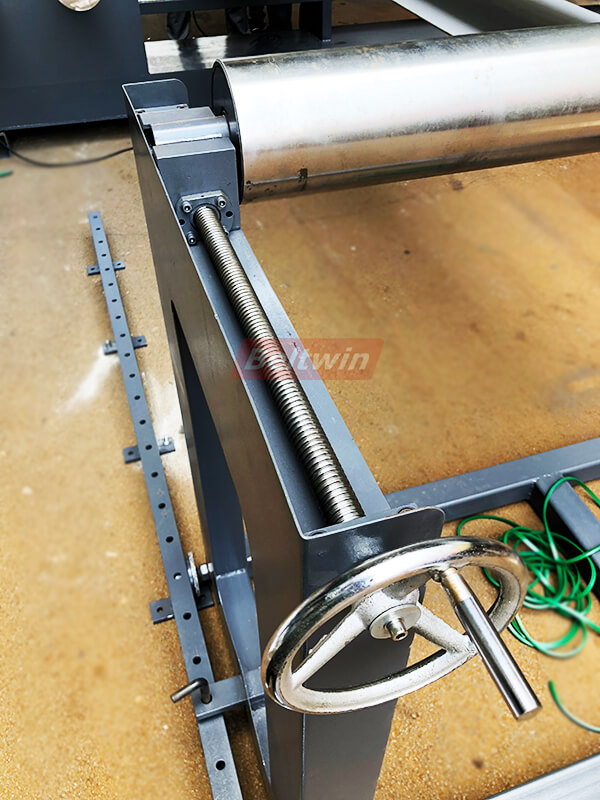 Running speed is variable: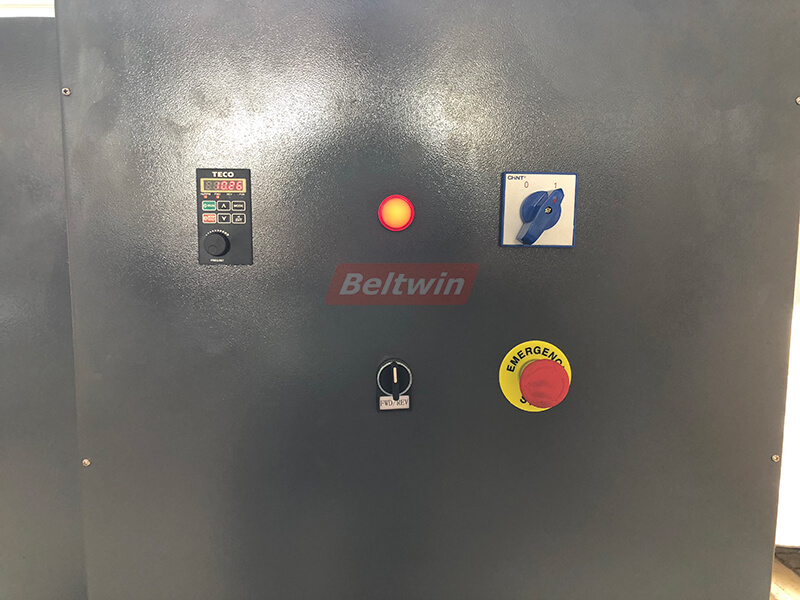 Feedback