15KW High Frequency Welding Machine for PVC PU Belt Cleat, V Guide, Sidewall
High Frequency Belt Welding Machine, used for welding T Cleat, X Cleat, Sidewall and guide
BELTWIN High Frequency welding machine is using for Fabrications of various cleats, steps and sidewalls can be done easily.
Our High Frequency welder is specially made for the conveyor belt which is made of PVC and TPU, Conveyor Belts ,T-Cleats and Fabricated Cleats ,Sidewalls.
Product Information:
Machine Power: 15KW
Welding Length: Cleat: Max 1100mm, Sidewall: Max 600mm at one time
Max Belt Width: 1200mm
Working Voltage: 380V 3 Phases, other voltage available by request
Adjust the current by button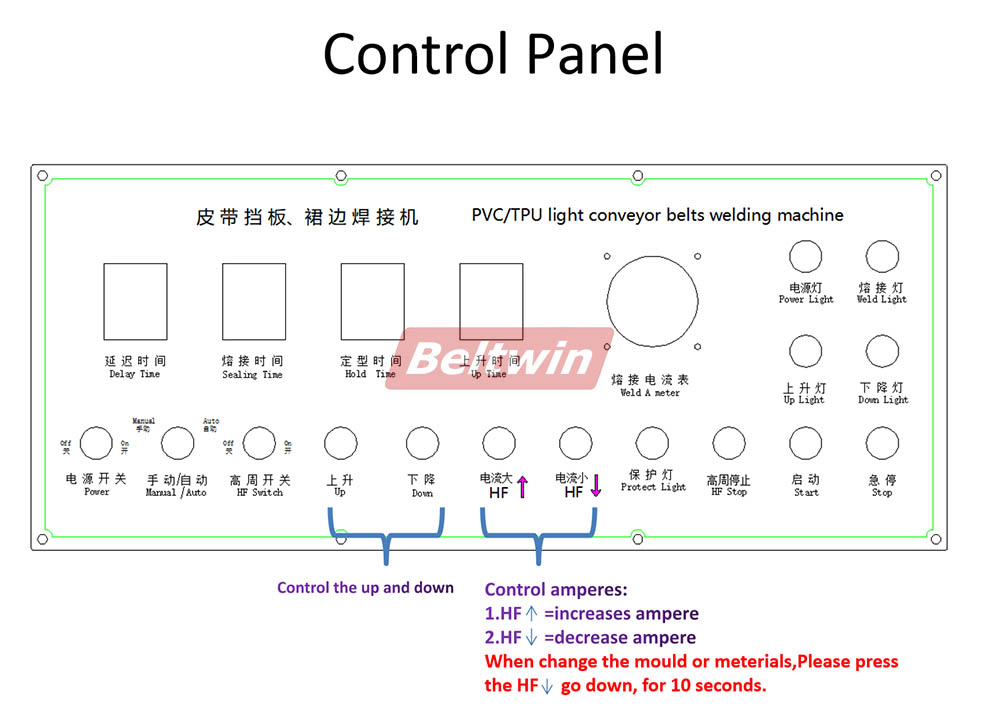 Options:
Protection cover
Remote Control Box or Remote Control panel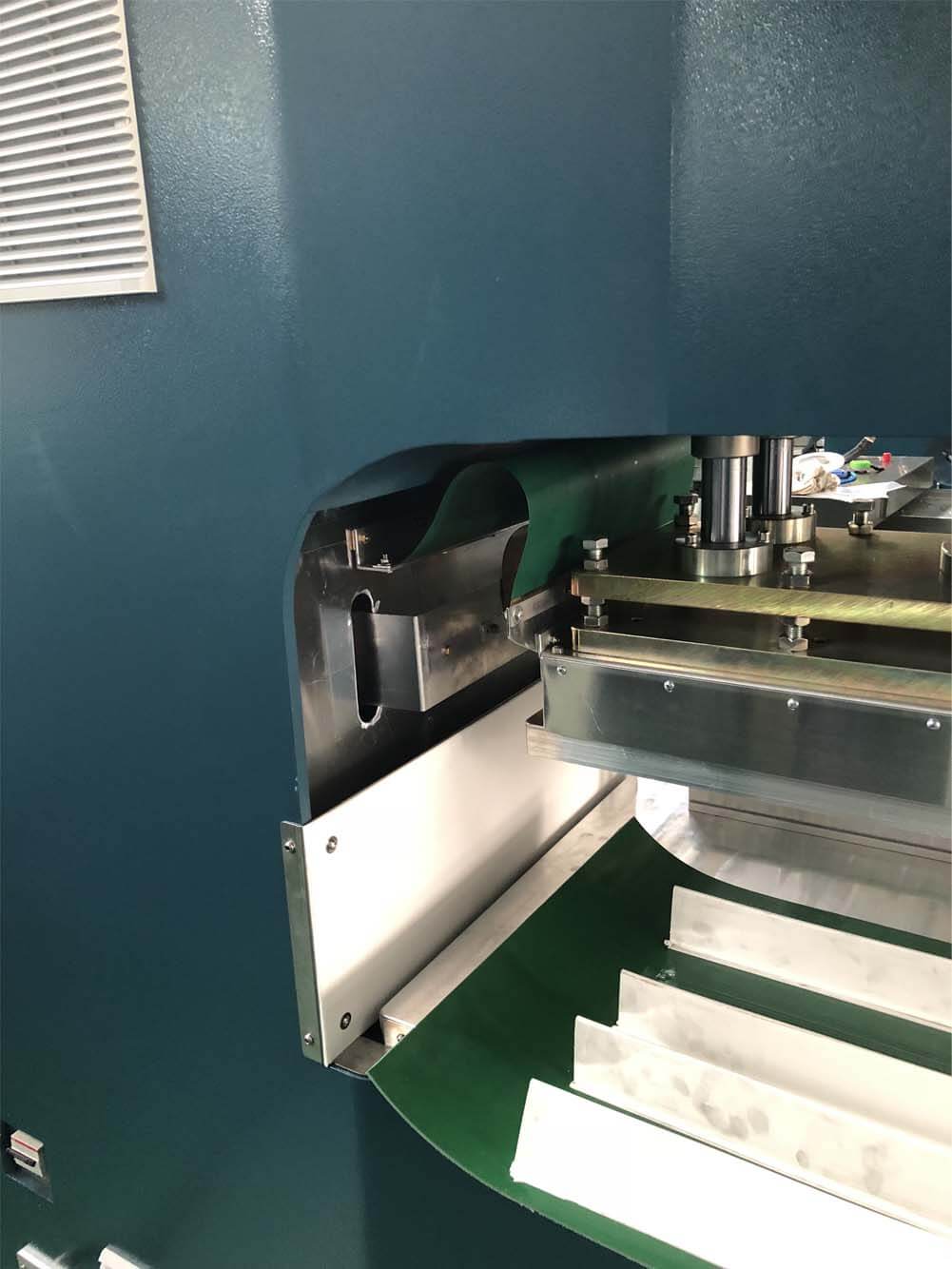 Feature:
Used for industrial belt, conveyor belt, transmission belt, baffle, sidewall welding
Machine groove is deep and wide. It is convenient to weld large area.
Adopting high sensitive spark protect device to avoid damaging the mould.
Welding length can be extended to 700mm or longer for one time.
European model square high frequency vibration box, more stable in output.
Adjusting the current through the button is more accurate.
Techanical Specifications:
HF power outputs 15KW
Stable High frequency output
Power Supply: 3P 380V 50HZ
Universal for T-Cleats, X-Cleats, L-Cleats, Sidewalls, profile ,V-Guides etc.
Automated HF weld cycles
Easy setup and operation
Fully HF shielded, whole machine under protection
With serious protection: The current resistance protection, Spark protection and Emergency brake protection
High quality vacuum tube from CANON, made in Japan.
Use pneumatic lifting system
Length of working table: 1000mm
Can used for various material thicknesses and cleat/ side wall heights (upto 120mm)
Photos For High Frequency Machine
15KW HF Machine With Moveable Control Box:
Length of working table is 1000mm, can weld maximum 1100mm length cleat or 600mm length sidewall on 1200mm PVC/PU belt in one time.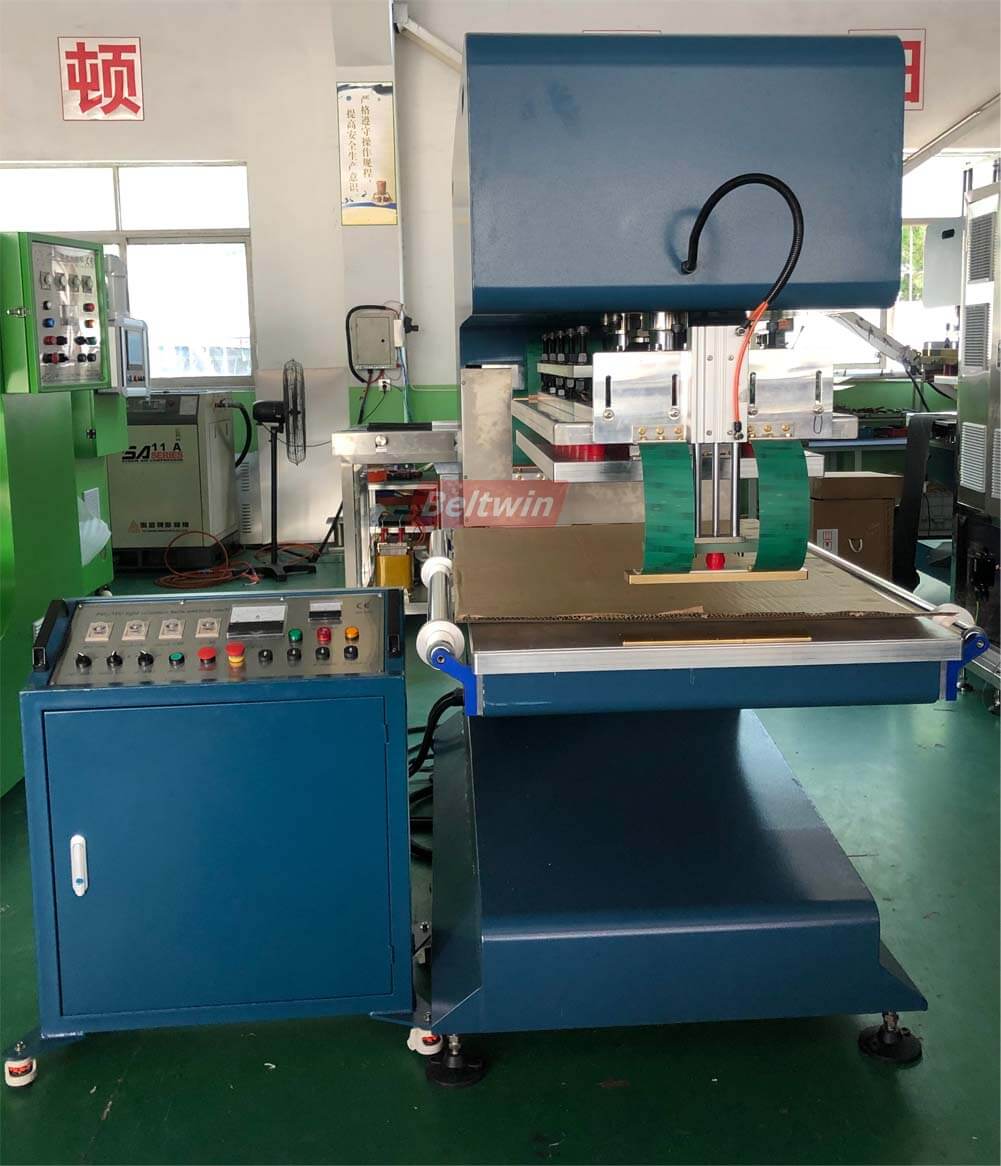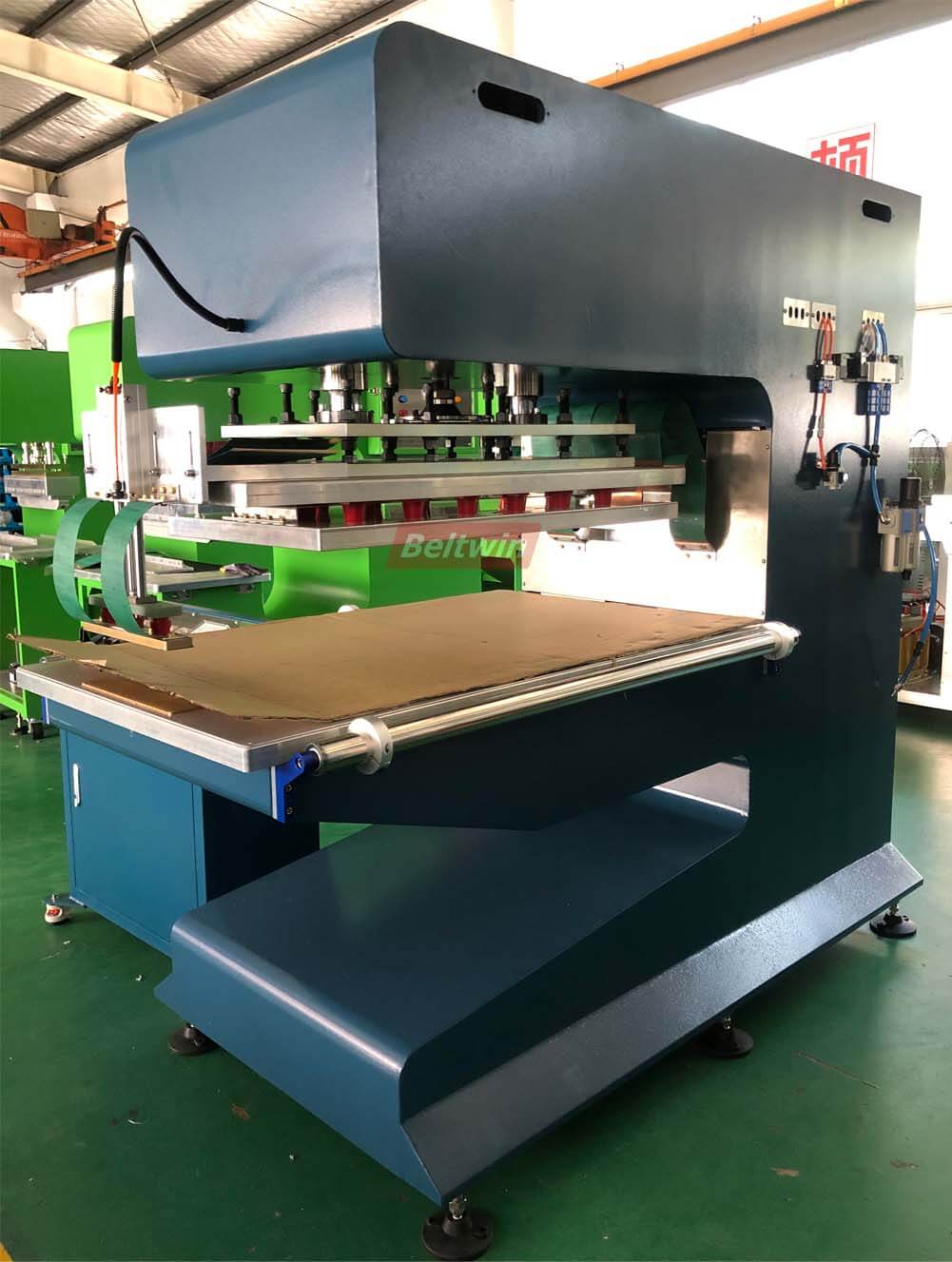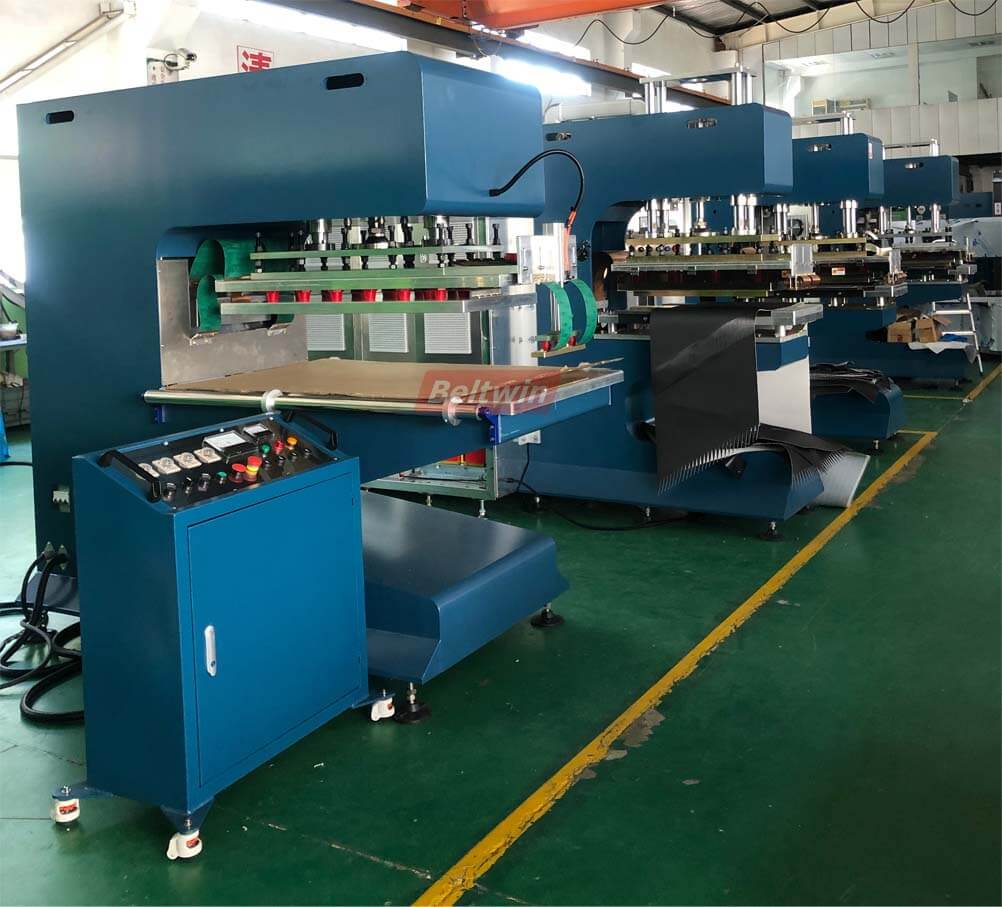 Advantages:
15 years long life time
Reliable machine structure, cross profile without welding and bolts. Cut from complete metal plate. Offer longer life time.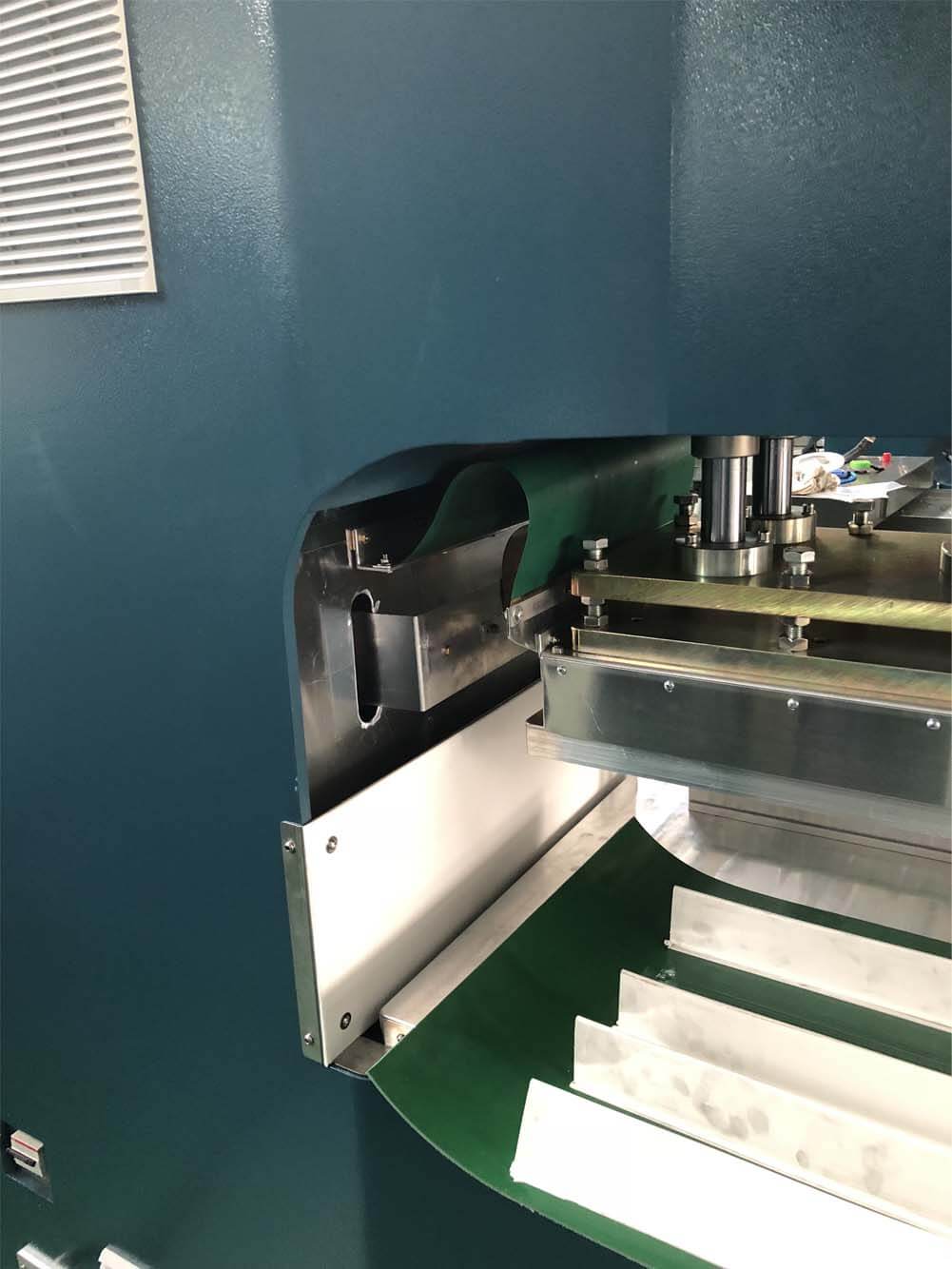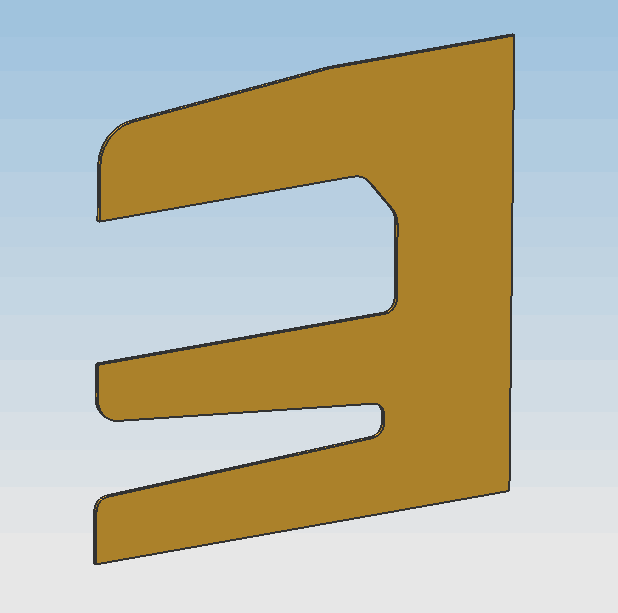 Stable high frequency oscillation output
Sensitive sparkle protection
Fast preheating and stable heating-up,
Effectual shielding of high-frequency power output
Over Current Protection
Fast preheating and stable heating-up, applicable for large acreage welding, reduce at least 30% high-frequency power output
Range of application: Sidewall, Cleat, Serging and guide welding.
CE approved and EU Standard Security Monitoring
Provide professional technical support and after-service in time.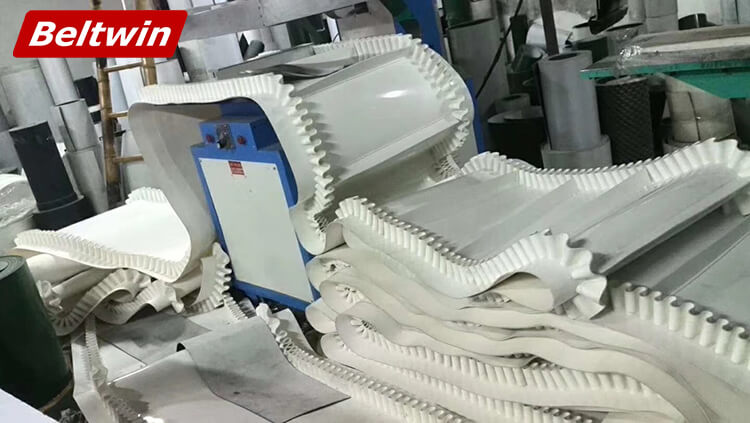 Safety Mark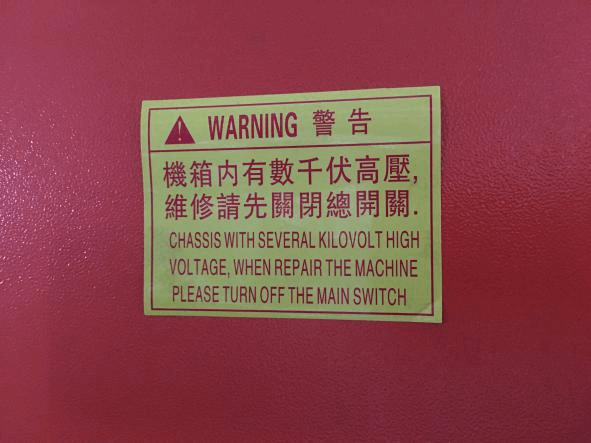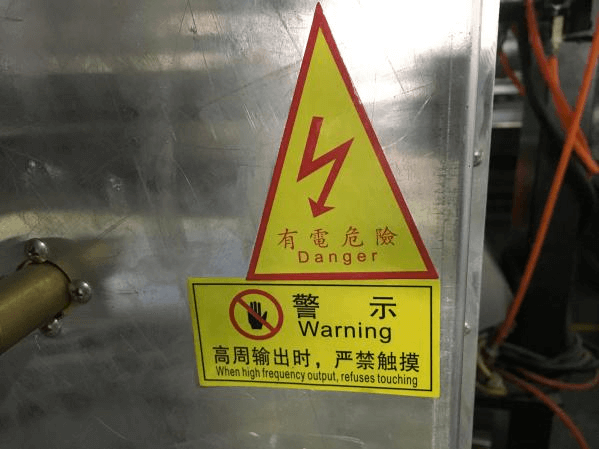 For cleats and 3mm thick sidewall:
Delay time: set it at 3s
Welding time: 50s
(u can adjust the time according to real case when the material is too thick or too thin,slowly by 5s interval )
Cooling time: 45s
Rise time: 3s
Counter: 0.5-0.6 for PVC cleats and sidewall 0.8-1.0 for PU cleats and sidewall.
Profile Moulds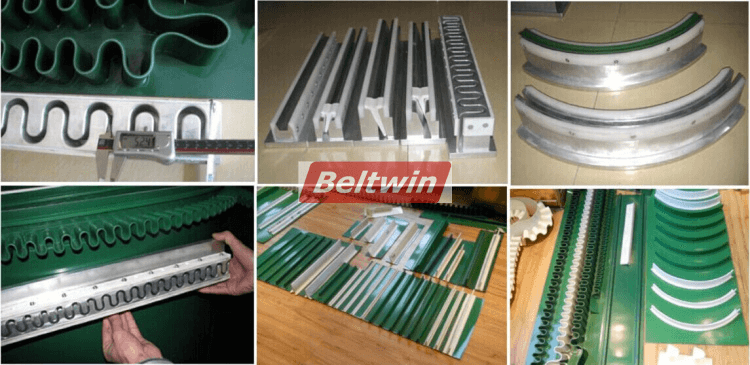 HF machine need mould to finish welding work, regarding the mould, we list some normal size as you choose, and standard mould length is 500mm.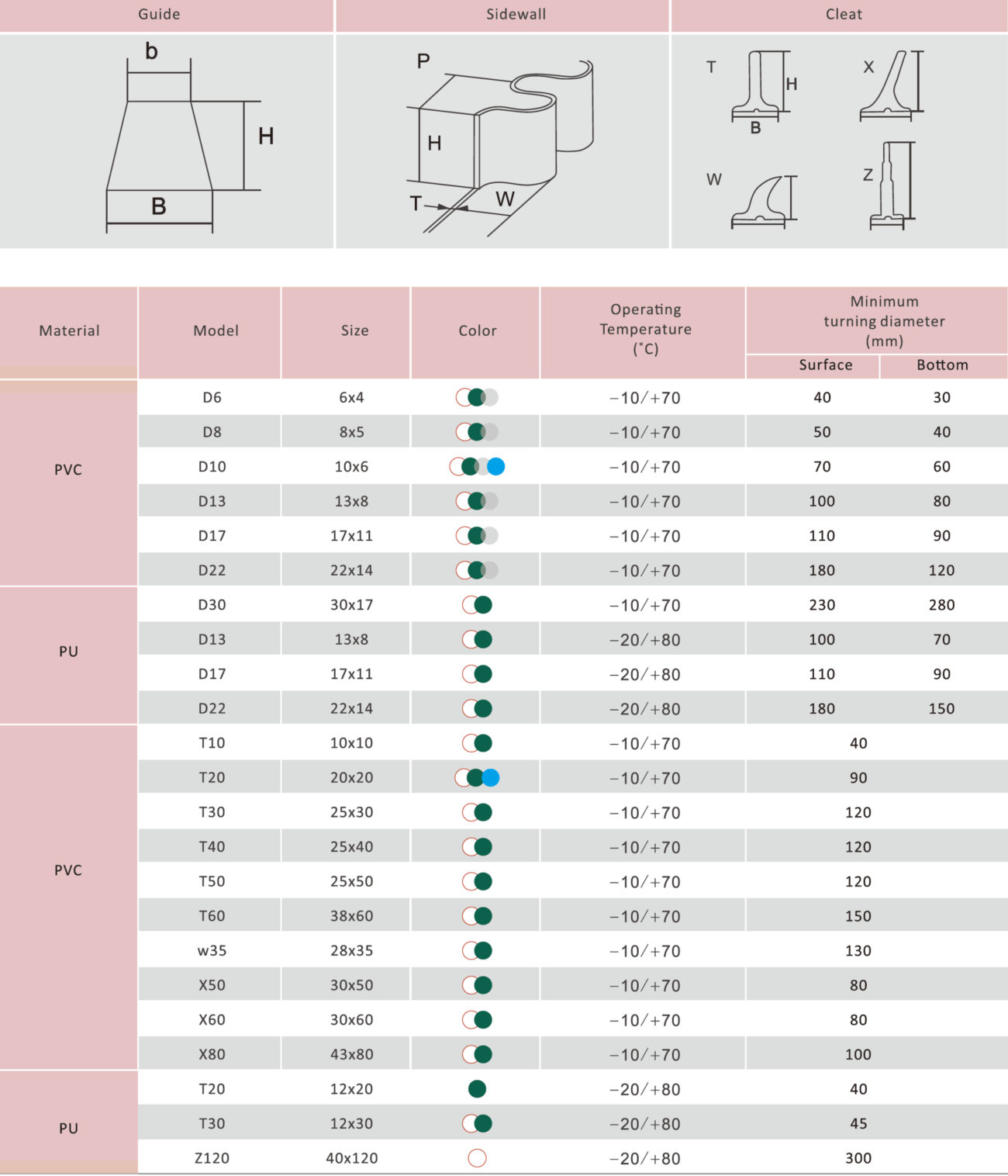 Feedback