Semi-Automatic PVC PU Belt Finger Puncher TA1000-3000
Beltwin finger puncher suitable for prepping finger and finger-over-finger splices for PVC and polyurethane belts.
Semi-Automatic Belt Finger Puncher TA1000-3000
---
Suitable for prepping single finger and finger-over-finger splices for PVC and polyurethane belts
Product Information:
Punching System: Pneumatic
Moving System: Manual
Belt width: no limitation, punching area from 1000mm (39") to 3000mm (118")
Machine Material: Steel
Max belt thickness: 5mm
Electric connection: No electricity required
Options:
Cutting board (20x50 15x75 etc. also can offer diamond design and inclined finger)
Features:
For PVC and polyurethane belts
No width limited, open construction, max upto 3.2m width belt. Standard type: 1600mm, also can make smaller 1000mm and wider 2000mm, (punching board suitable belt width)
Upto 4000mm, can make special
Wider working table, for 1600 type, the punching area dimension: 1650*50*20mm
Semi-automatic and pneumatic
Use Booster cylinder, high cylinder strength, work with high quality blade, punch belt completed at one time. 10 times higher speed than the old design.
Precision moving and punching, use guide rail, can move smooth and easy to control the punching position.
Can punching both single finger and double fingers, triple fingers (this machine makes it easy to cut finger-over-finger joints with a simple forward/backward movement of the belts)
Standard die blade size: 20*50mm, other dimension is optional: 10*80mm, 10*70mm, 10*80mm, 10*90mm, 20*80mm etc. Also have 2 type blade style for select, round blade and sharp blade..
Fixed belt and move, use pneumatic cylinder system, when make double fingers ( Finger-over-finger) without the need to move the belt.
Any other special requirements, pls freely to send inquiry to us.
Video for Semi-automatic Belt Finger Punch:
Main Components:
1. Guide Rail & Booster Cylinder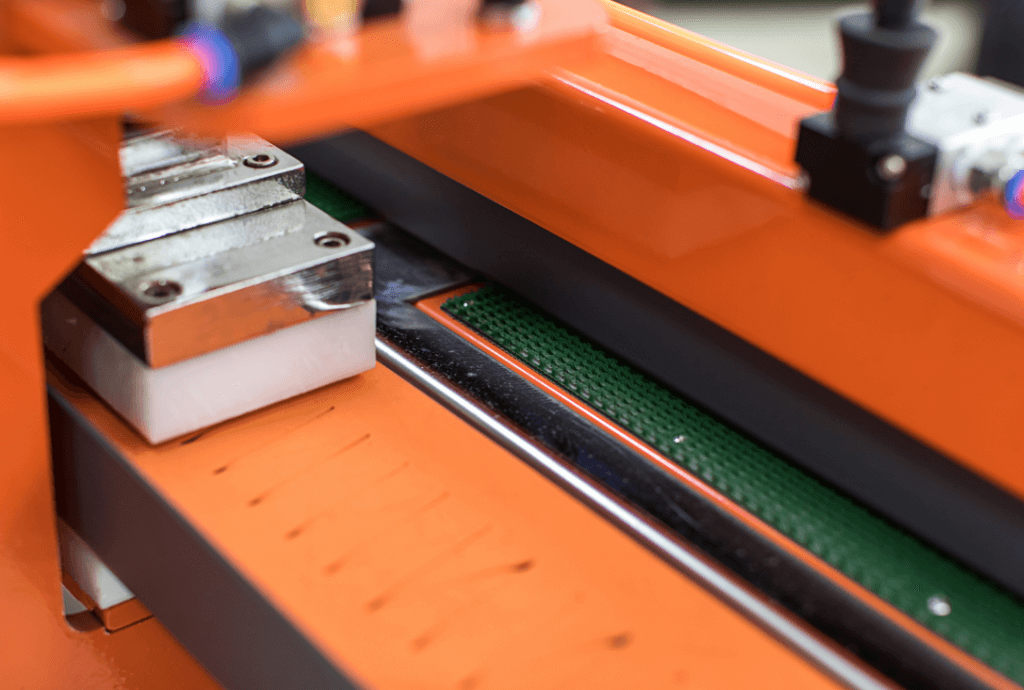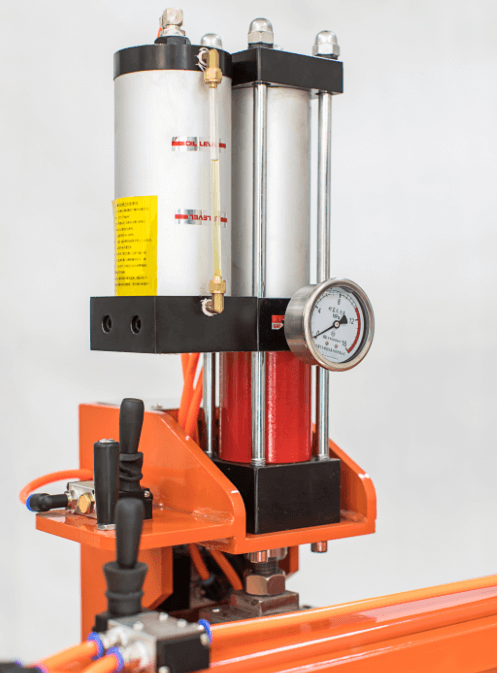 2. Two pneumatic cylinder clamps to fix belt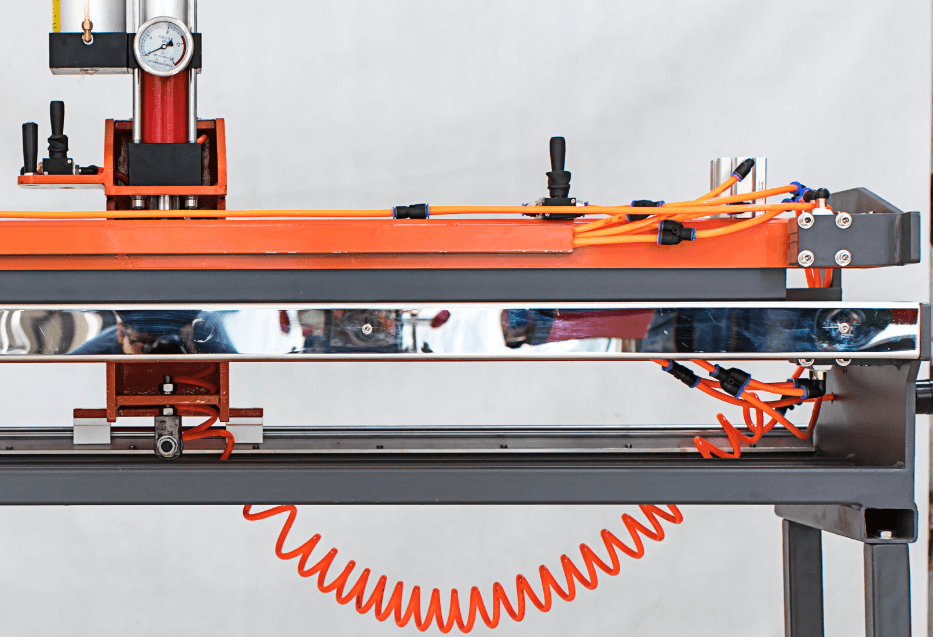 3. New structure: wider working table and no width limited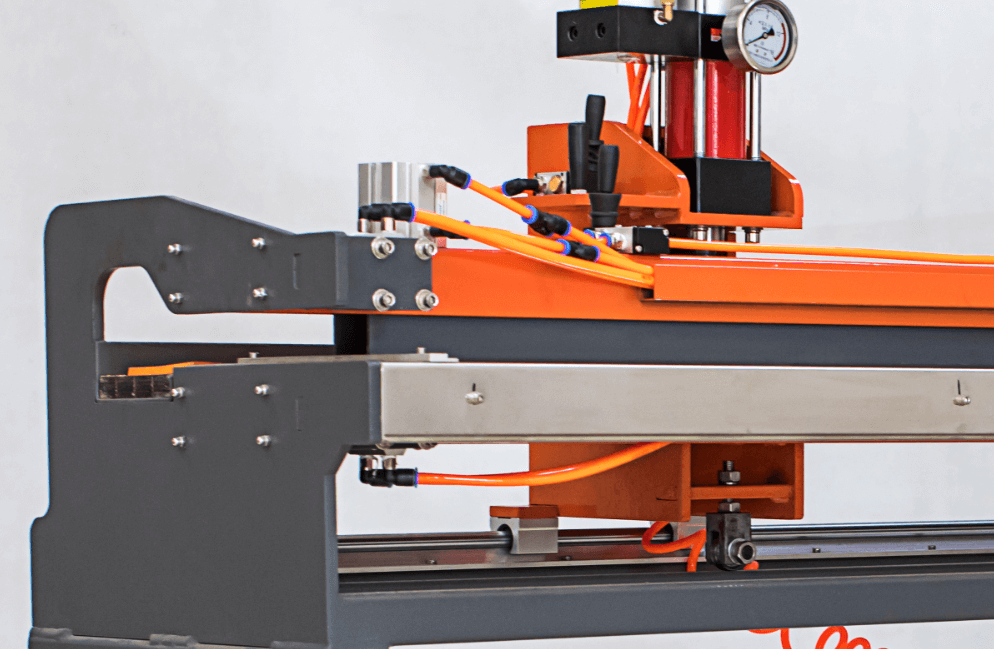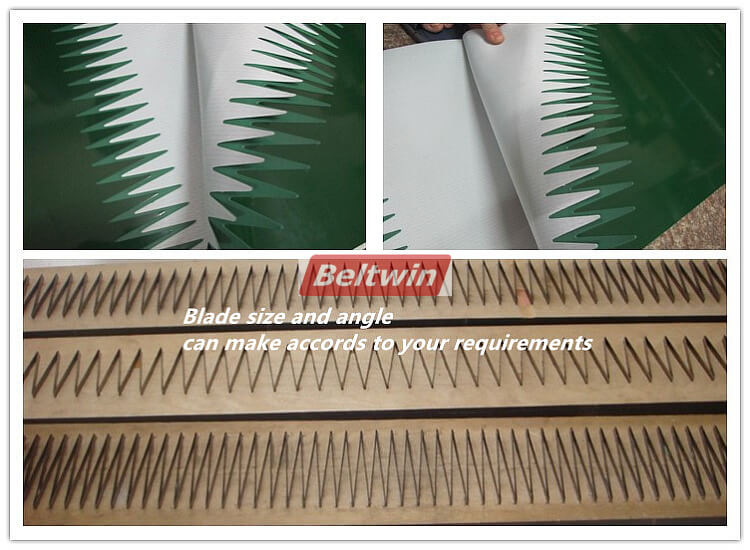 Packing and delivery for semi-automatic belt finger puncher: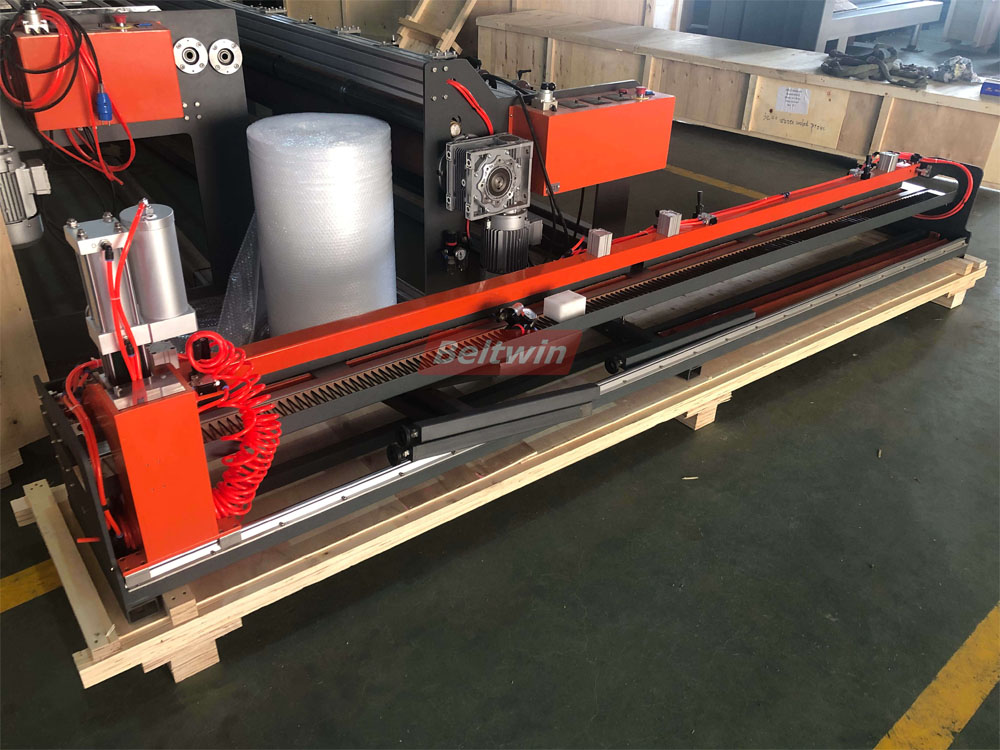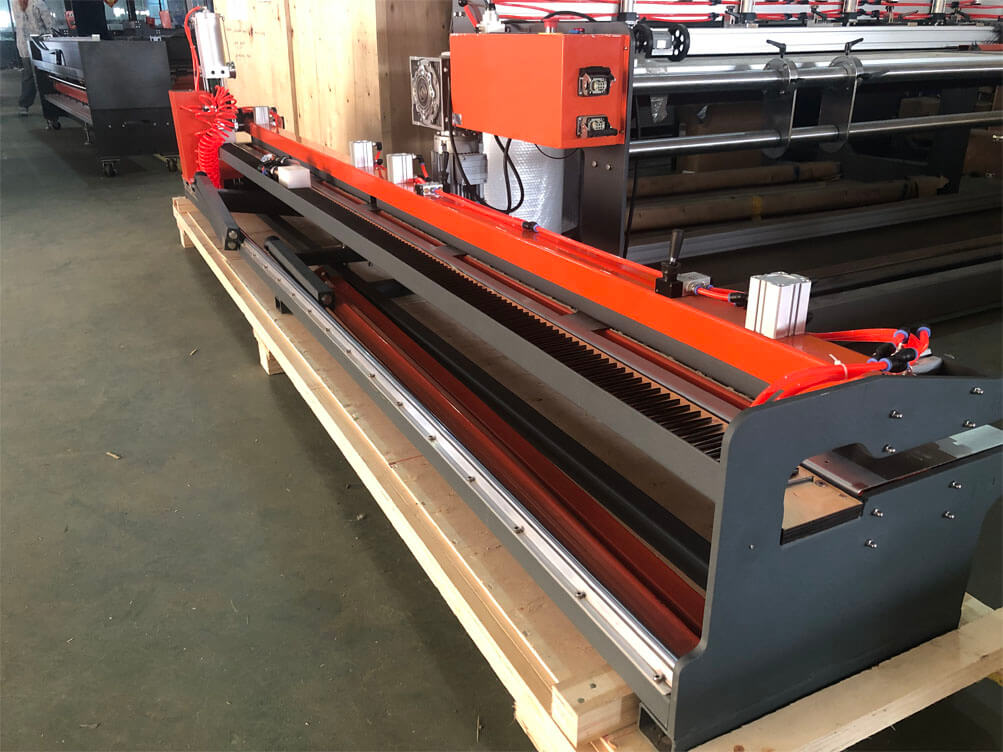 TA Pneumatic Finger puncher Operation
Pneumatic Finger Puncher for 3- Layer Teeth
Feedback